Posted by Versare on Apr 20th 2021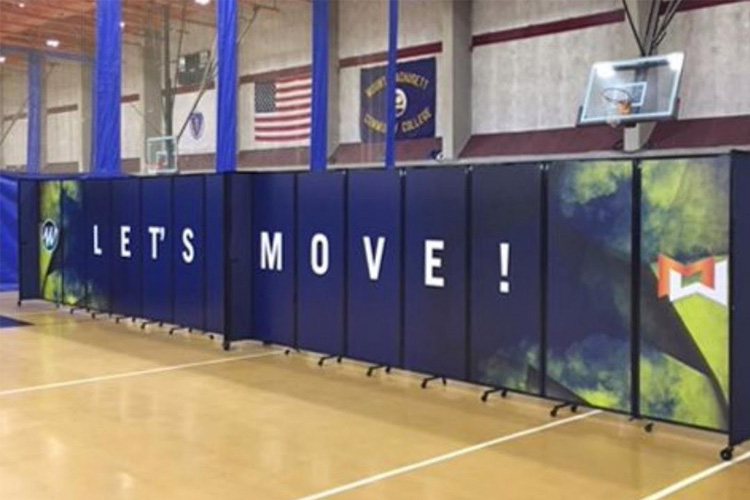 An effective learning environment consists of more than having the books, materials, and other resources needed to instruct students. It also means creating a safe classroom—one that protects the health and safety of students, teachers, and staff. Versare's room dividers and partitions can be part of the solution in building a safe and effective learning environment in your classroom.
Classrooms That Protect the Safety of Students
With COVID-19, keeping students safe can be a tall order. Schools are utilizing tighter building security, creating and practicing emergency action plans, raising the bar for cleaning and sanitization of school buildings, implementing greater use of school counselors, and much more, in an effort to keep everyone safe.
One tactic some schools are using to protect students is implementing protective layouts inside the classroom, such as partitions to serve as room dividers, desktop screen/sneeze guards, portable walls and more. Partitions can also be used to separate the learning space into multiple areas, helping to maintain social distancing to slow the spread of COVID-19.
Classrooms With Flexible Design Solutions
An effective classroom is one that creates a dynamic environment for students. In cases where multiple classes use the same room, the challenge is to adapt that space to the needs of each group of students. The key here is flexibility. A more flexible and adaptable classroom allows space to be tailored specifically to the purpose and needs of each class. For example, sections can be cordoned off for quiet reading, individual research or group discussions.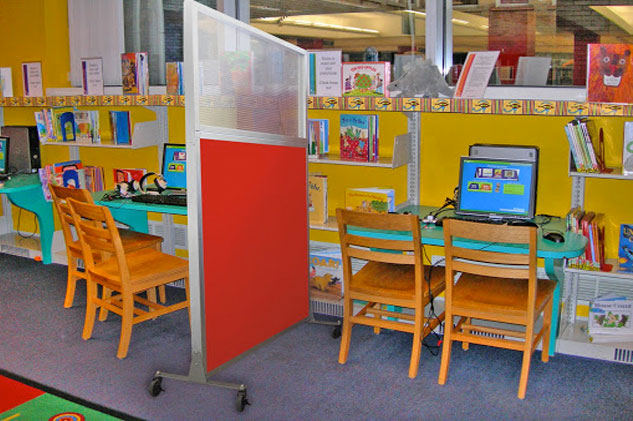 By using Versare's lightweight mobile dividers, one multi-purpose classroom can be quickly and easily transformed into a dual activity space, a group learning area, a break-out space or a one-on-one student and teacher meeting area as needed.
Classrooms That Limit Distractions
Portable dividers also open the door for a variety of space options beyond dividing a classroom. In addition to providing a physical barrier, portable room dividers also provide noise reduction properties. They offer seclusion and remove potential distractions within a classroom, creating an environment that promotes productivity and focus instead of derailing them.
Building a Safe and Effective Learning Environment with Versare
Versare's room dividers and partitions help you create the optimum learning environment with a variety of features to meet your individual space needs:
Light and durable aircraft aluminum frame construction
Collapsible for easy storage
Easily cleanable polycarbonate option available
Helps to mitigate airborne germs
Transparent or translucent panel options available to allow visibility but keep germs out
Our line of room dividers, partitions, and health protection screens are perfect for use in preschools, K-12 schools, community education classes, or colleges and universities. They can help with providing separation in gymnasiums and cafeterias, dividing libraries into zones, building class displays, creating quiet study spaces, and more.
Versare's Most Popular Solutions for Classrooms
All of our partitions and room dividers can be part of the solution to build safe and effective classrooms and school buildings, but the following are some of our most popular choices:
Countertop Sneeze Guards: Perfect for teachers' desks or between students working at a table.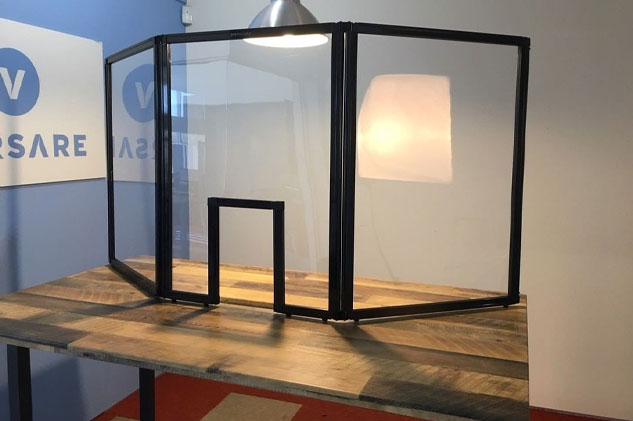 DivideWrite Portable Partition: Ideal for separating learning stations, with a bonus whiteboard on both sides that will come in handy for many teaching applications.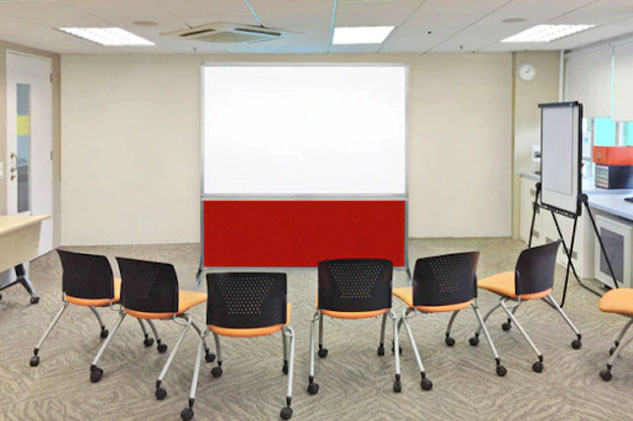 Desktop Privacy Panels: A quick solution to create separation for students working at the same table.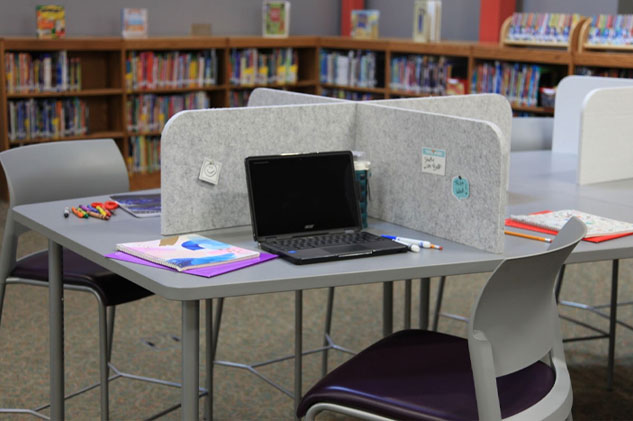 Room Divider 360: Our most popular partition, perfect for separating larger spaces. Custom printing available as well!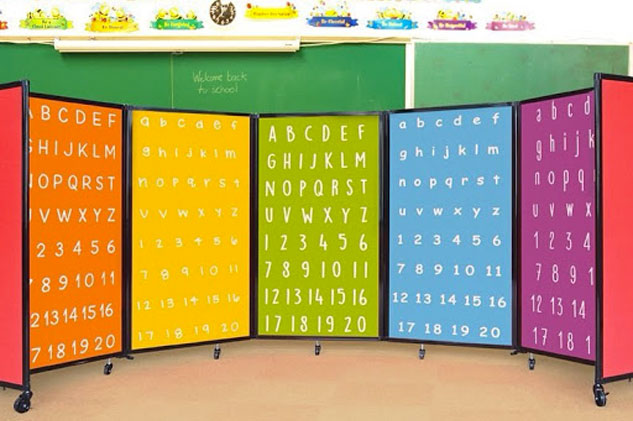 Economical Room Dividers: Effective space dividing options for tight budgets.
No matter which options you choose, your Versare partitions can help you create separation where you need it to build and maintain safe, effective learning environments for years to come. Plus, all of our partitions are easy to set up, take down, and store, allowing for the ultimate in flexibility.
If your school is in need of tools to build safer, more effective learning environments for students, teachers, and staff, Versare can help. Shop our online store here and don't hesitate to contact us at 800-830-0210 with questions.