With a COVID-19 vaccine around the corner, additional medical facilities, from large-scale temporary clinics to smaller vaccination stations, will be needed to help distribute the vaccine. Versare's portable partitions can help hospitals, clinics, pharmacies, and other vaccination locations create the space and privacy needed to safely and effectively vaccinate each patient.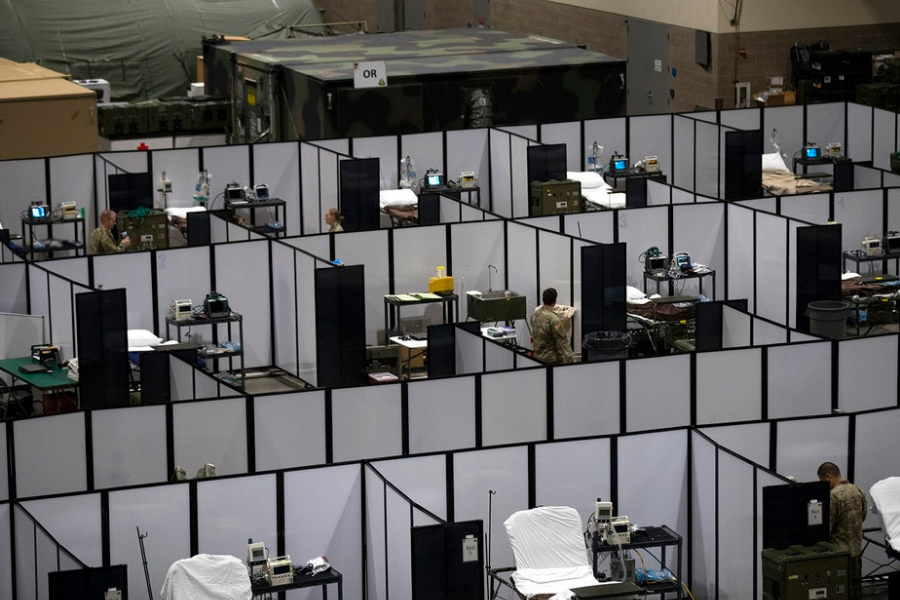 Setting Up Your Vaccination Station
A vaccination effort of this scale will likely take many different types of vaccination sites, from hospitals and clinics to mobile, curbside, and drive-through sites. Regardless of the type and location, there are several things that each site will need in order to function well:
Capacity to accommodate physical distancing and partitions to aid separation
Systems and space for inventory management
Appropriate refrigeration for vaccine storage
Sufficient PPE for staff and face coverings for patients
Inclement weather accommodations (for outdoor, curbside, or drive-through sites)
Accessible restrooms and waiting areas, where applicable, as well as overall compliance with ADA standards
Handwashing sinks and hand hygiene supplies
Capacity to meet infection prevention, equipment specifications, and public safety regulations
Sufficient space for all clinic functions such as screening, registration, vaccine preparation, vaccination, waiting areas to monitor for adverse reactions after vaccination, and emergency care
And more
For a more complete list of what every vaccination site will need, see the CDC's Checklist of Best Practices for Vaccination Clinics.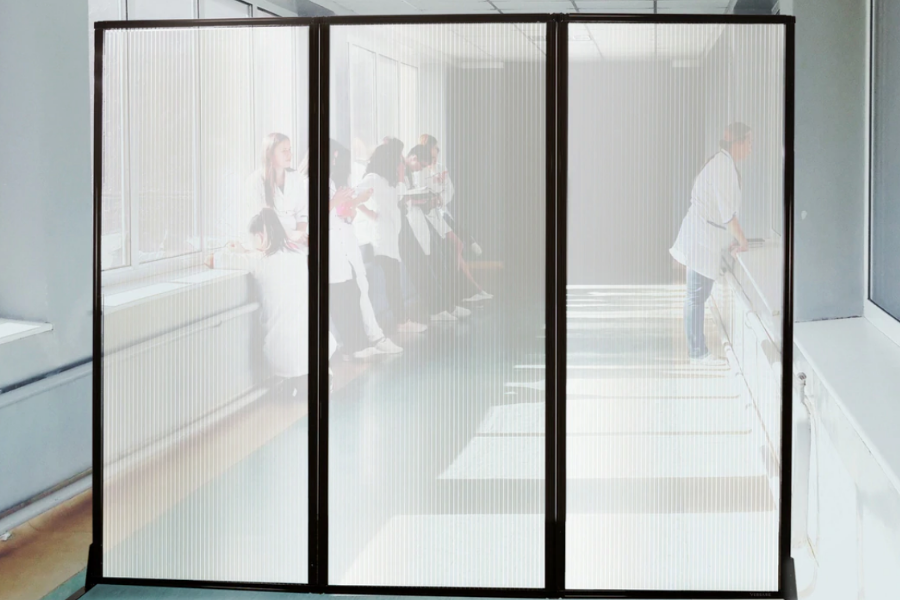 Maintaining Social Distance Within Your Vaccination Station
Maintaining proper social distancing to reduce the exposure risk for both medical staff and patients will be a vital part of running a successful vaccination site. Creating this separation will go beyond setting up private areas to vaccinate patients.
In addition to partitioning off private vaccination areas, sites will need to:
Establish waiting lines that maintain separation between patients
Create a one-way flow throughout the site
Offer online or phone-in options for setting appointments and completing paperwork to reduce time spent at the site
Post sufficient signage throughout the site to remind patients and staff to maintain physical distancing
Considering the high infection rates of COVID-19, large indoor clinics may be more difficult to implement while still following guidance for physical distancing, so smaller setups may prove to be the better option in areas where outdoor clinics are not feasible. Small indoor clinics should consider requiring appointments in order to decrease the number of people waiting for vaccinations and reduce the risk of exposure for staff and patients.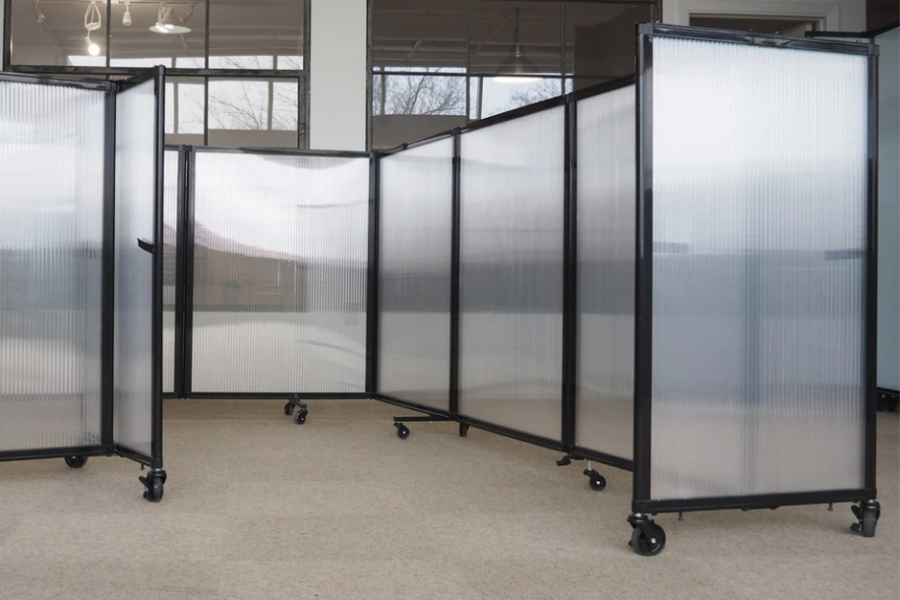 Versare's Solutions for Vaccination Stations
Versare's lightweight and portable room dividers are the perfect fit for setting up vaccination stations in any setting. We have a wide array of room dividers to choose from, but our line of health protection partitions are especially suited to providing hygienic separation in medical settings. Made of polycarbonate panels with aluminum frames, they are easy to clean and sanitize, and their easy maneuverability makes set up, take down, and storage a breeze.
And for larger-scale needs, contact us to learn more about the portable hospital solution we rolled out last spring for use in temporary hospital sites across the country.