Here at Versare, we recently launched several new office products that will help you build your ideal office, whether you're working from the office or at home. With the same high quality materials and construction you are used to with our room dividers, partitions, and acoustic panels, our products will help you design your office space to your specific needs - all from our one-stop-shop! Build your new space using HushPanel Electric Cubicles and incorporate office furnishings to customize your office. Versare's new office chair, sit/stand desk, rolling cabinet are the perfect accessories to complete your office design.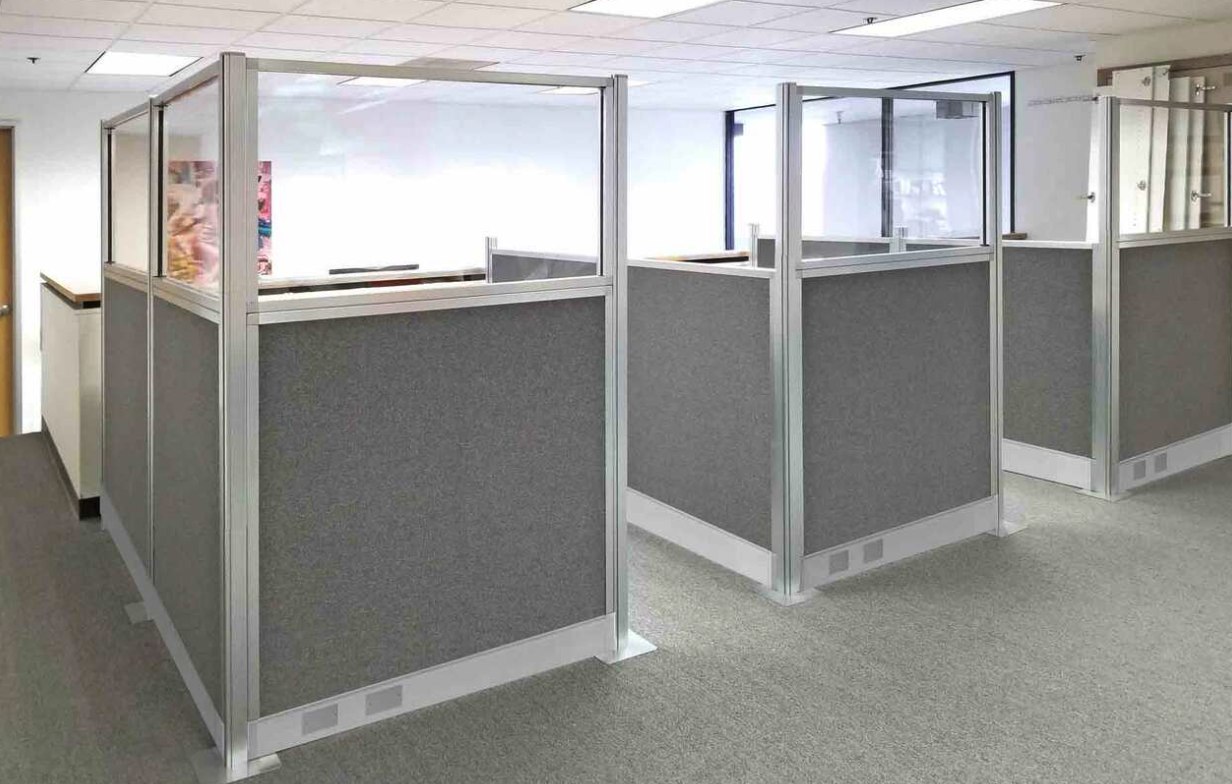 HushPanel Electric Cubicle System
Our popular Hush Panel cubicle system is now available with integrated electric and network cable channels! Hush Panel Electric has openings that are compatible with a standard, low-profile, electrical box and wall plate, allowing you no-hassle access to electrical outlets. No more climbing under the desk to hunt for an outlet!
Even more, you can hide the cord clutter with a built-in open-access channel that allows you to configure computer network or electrical wiring directly through your Hush Panels. Or use this hollow channel to run an extension cord or manage multiple cords.
The Hush Panel Electric system is engineered so you can mix and match the panels with our standard Hush Panels. Because of this, you can easily upgrade your existing cubicles or customize your design using a combination of both. Available in a range of sizes and multiple colors, these acoustical partitions can be configured to suit any office setting. The possibilities are endless with Versare's configurable cubicle partition systems.
*Please note that these panels do not include outlets/outlet covers, electrical boxes or wiring. Versare recommends that you consult with an electrician or IT department to configure all outlets and wiring.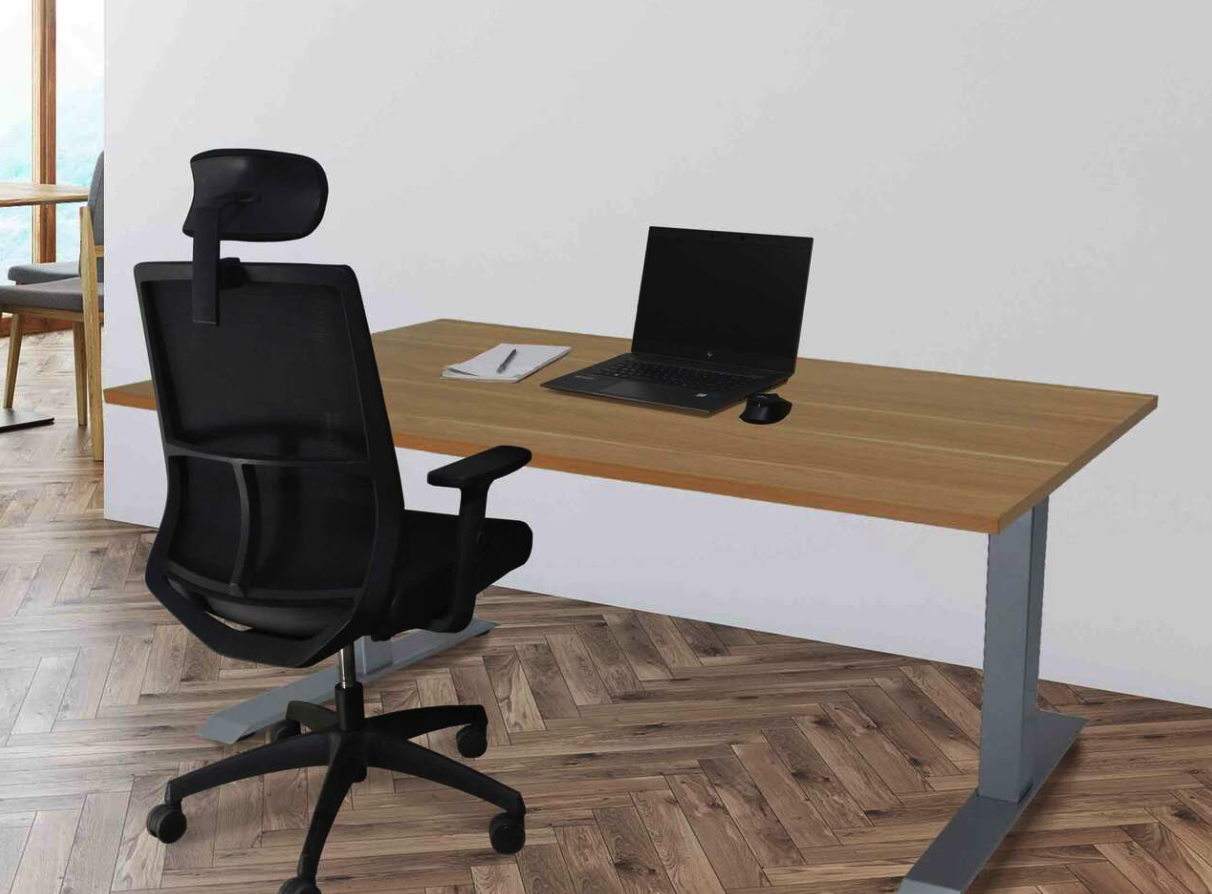 VersiDesk Sit/Stand Desk
Transform a lackluster office into an adaptable workspace with our new VersiDesk! Office ergonomics are an important part of a healthy workplace. Remaining seated throughout the work day can be hard on the body, but so can standing all day. Traditional standing desks get you on your feet, but they keep you there.
VersiDesk's adjustable height allows you to easily switch between standing and sitting postures throughout the work day, offering the ideal way to balance the two. Adjustable from a height of 28" up to 47.5", this desk allows you to effortlessly achieve your perfect sit/stand balance by raising and lowering the worktop to your desired height at the touch of a button.
Made of high-end materials and allowing for a weight capacity of up to 220lbs, the VersiDesk can hold your daily accessories such as computers, monitors, keyboards, office supplies and much more. Plus, it's easy to clean—simply remove dust and debris with a damp cloth.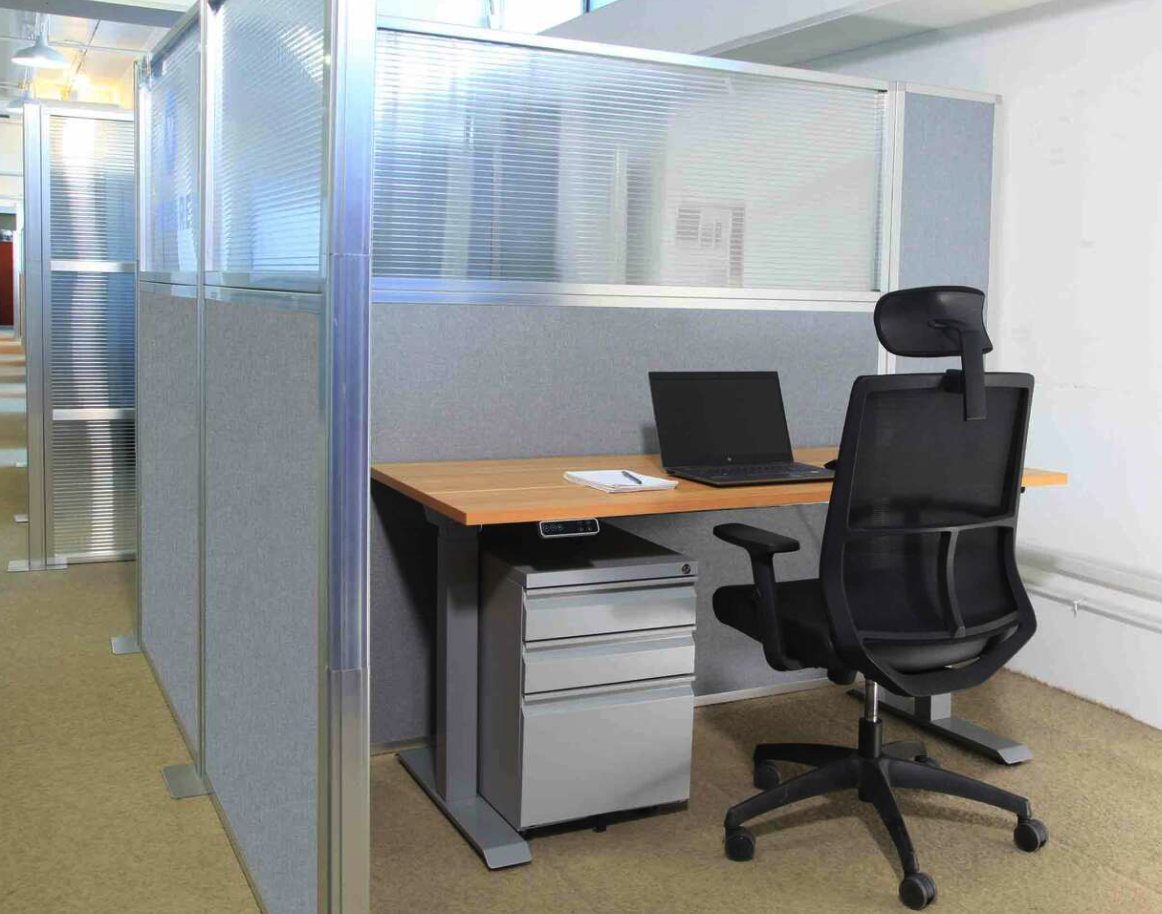 Rolling Lockable File Cabinet
Versare's new rolling cabinet is equipped with 3 pull-out drawers giving you ample storage space for your office supplies, documents and more. It comes equipped with keys to lock your personal belongings and work-related items securely and safely for added peace of mind.
With locking casters on the bottom of each corner, the rolling cabinet can be moved around your workspace with ease, then locked securely into place. And with its compact design, you can tuck it under your desk for storage, then wheel it out as needed. A center wheel located underneath the bottom drawer allows for ultimate stability when fully loaded.
Constructed with high quality steel that's built to last, and easy to clean with a damp cloth, this rolling cabinet is the perfect accessory for any office.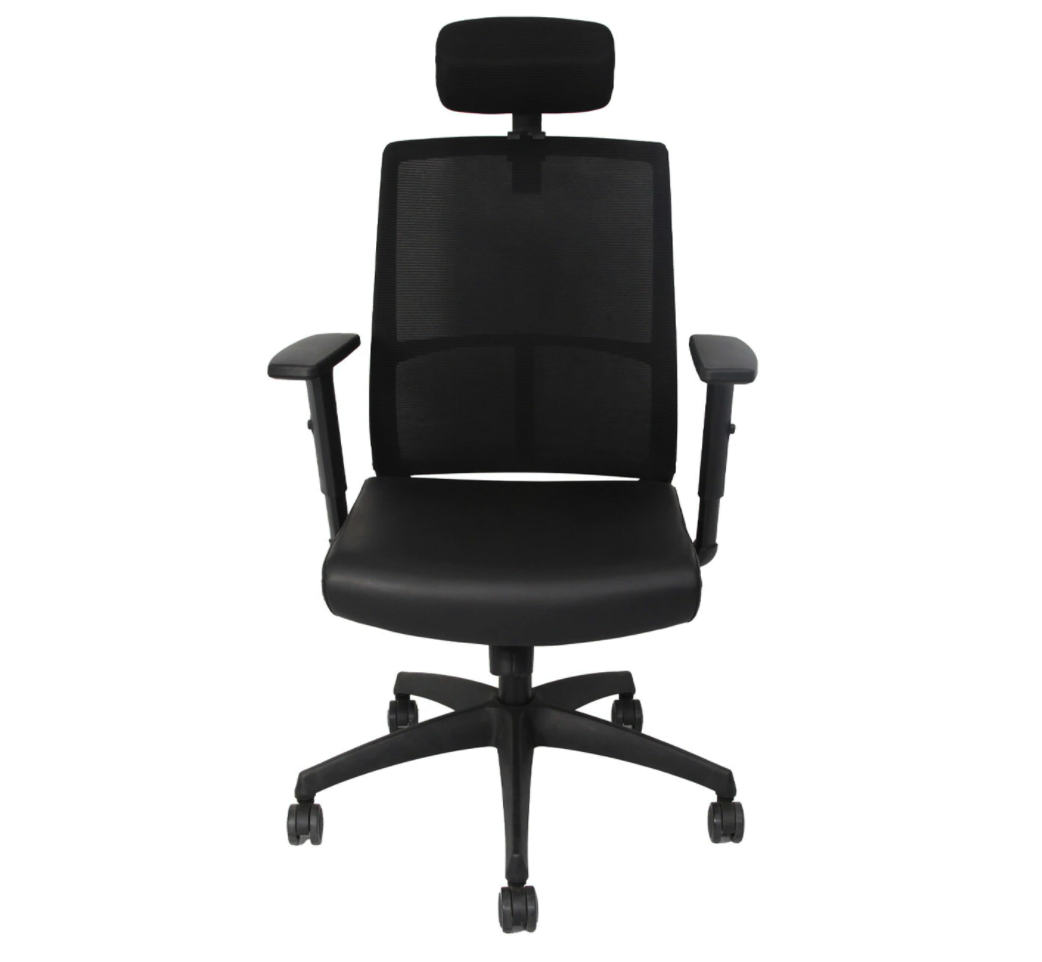 Versare's Swivel Office Chair
No office is complete without a great office chair, and now you can add one to your Versare order!
Sit in comfort and style with Versare's new office chair, equipped with wheels and a sturdy 360° swivel that gives you freedom of movement throughout your office. Includes a gas shock lifting mechanism to help you get the right height for your desk. The chair's fabric is easily cleanable with a damp cloth, and its padded arms, seat, and comfortable backrest will make the work day go by quickly (or at least comfortably!).
Customize Your Office With Solutions All in One Place
With these new products, Versare is your one-stop-shop for high quality office products, designs, and acoustic solutions. Our cubicle systems, room dividers, and partitions offer easy ways to divide space, and now you can fill those spaces with office accessories from Versare.

Ready to start customizing your office? Shop our full line of products here, or give us a call at 800-830-0210.