Posted by Versare on Dec 18th 2020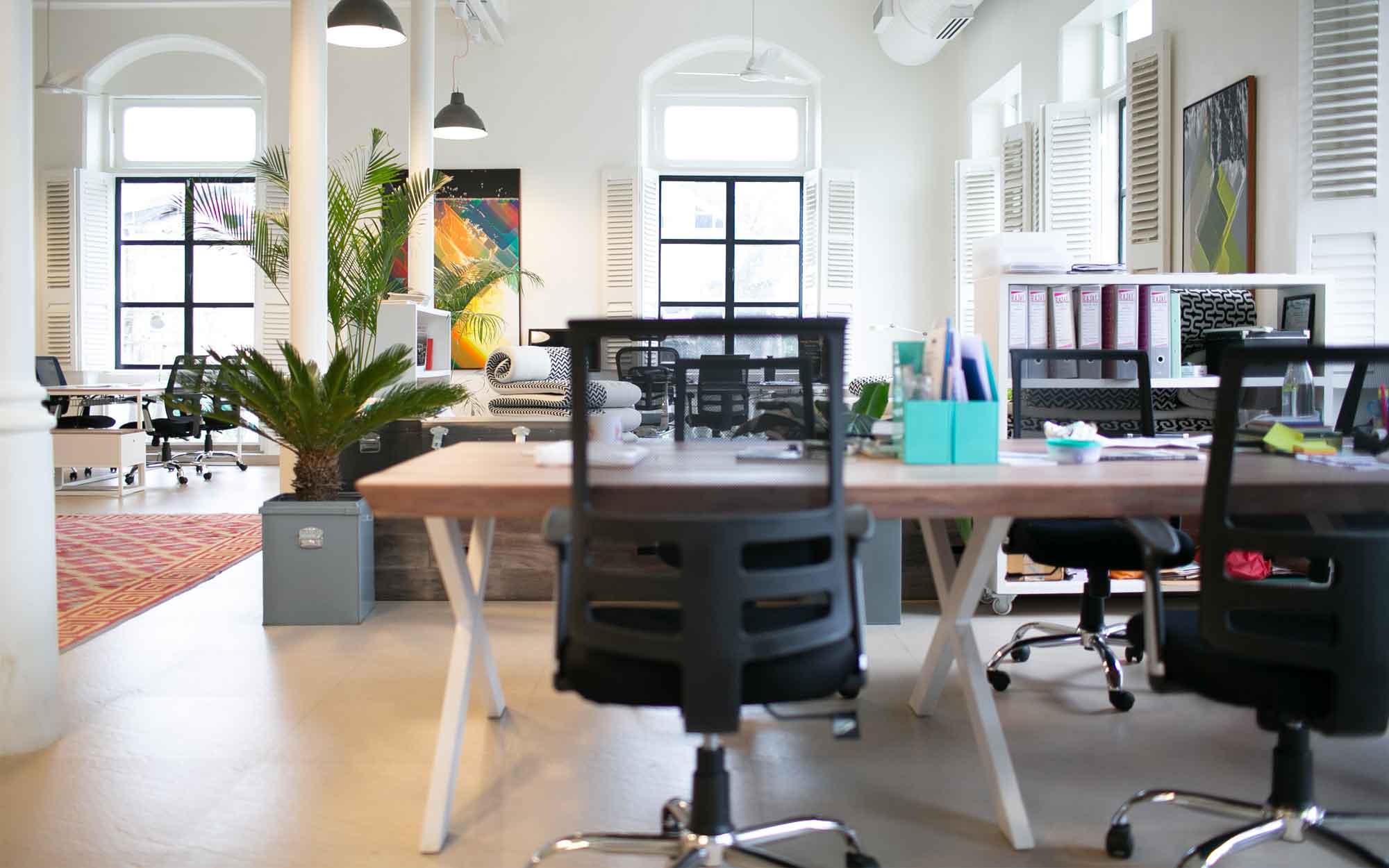 Staying Safe During COVID-19: 13 Social Distancing Tips
During the COVID-19 outbreak, the Center for Disease Control (CDC) has outlined guidelines for staying healthy. Masks are, of course, mandatory, and face shields are often recommended. However, one of the most important public health measures you can implement is social distancing.
Social distancing is also called "physical distancing" by the CDC. Because the virus is airborne, we should maintain a distance of at least six feet away from other people. Social distancing in your workplace and following CDC work from home guidelines can help you protect your own health, those of your loved ones, and the health of people that you haven't even met. Sounds simple, right?
Not necessarily. Even if you follow social distancing guidelines, it's hard to guarantee that others will. So we've gathered a few strategies and social distancing tips that can help you maintain health and safety for yourself and those around you.
1. Measure the Safety of Workplace Events
The CDC has released a beneficial tool: the COVID-19 Risk Assessment Tool. This online tool assesses the risk of attending an event based on factors such as the event's size and the current risk level for a particular geographical area.
Armed with science-backed information, you can make an intelligent decision as to whether you should hold or attend a particular event. This website also includes extensive CDC advice that can help you at home or in the office.
If your workplace is hosting an event or conference that you don't feel comfortable attending in-person, ask if you can access it remotely.
2. Wear a Face Covering in the Office
This goes without saying, but masks are an effective method for minimizing the spread of COVID-19. The preferred covering is a CDC protocol sanctioned N95 face mask, but even a cloth mask or a bandana over your nose and mouth is better than nothing if you need to run essential errands. PPE face shields are also a great choice.
Choose a comfortable mask that fits your face well so you won't mind wearing it all day.
3. Say The Right Things
Humans thrive on physical contact, so it can be awkward to shy away from being close to others. Here are some phrases that can help you navigate these challenging conversations
"I'm at risk. I hope you don't mind if I step away."
"I don't know if I've been exposed, and I want to protect you."
"I'm sorry that I can't hug you, but I want you to stay healthy."
"I can't wait to spend time together once the risk isn't so high!"
Right now, more than ever, it is important to establish personal boundaries and to feel comfortable communicating them to your friends and coworkers. If you make it clear that you hope for normal interactions in the future, they may not take it so personally.
4. Spend Less Time at an Event
There is a correlation between time spent around people infected with COVID-19 and infection rates. If you have to work on-site or attend an event, you could cut your attendance time in half and reduce the risk percentage by half, as well. If you're hosting a work event, consider keeping it short.
5. How Seriously Is COVID-19 Being Taken at Your Event?
A smart precaution is to look at how the event staff and attendees are behaving. Their actions can indicate how seriously they are taking the pandemic. You can ask yourself (or the event host) a few questions
Is social distancing being enforced by the staff?
Are people wearing masks?
Do seating arrangements permit wide enough space to maintain the appropriate distance?
Is the space being regularly wiped down? Are hand sanitizer, spare masks, and cleaning agents readily available?
If folks are packed into a place and not wearing masks, you can assume the attendees are not taking COVID-19 precautions. If you do assemble with others, choose events that are transparent about their safety protocols.
6. Suggest a Smaller Gathering
If you're involved in planning a work event or meeting, you can make a few suggestions to ensure that your event follows CDC guidelines. One option is to host a small in-person event and allow a larger number of guests to attend remotely (on platforms such as Zoom.) This is a great option for large companies if you need to engage in social distancing in the office but want to involve the entire team.
7. Consider the Location
Doing some research can tell you the current infection rates for a locale. Suppose you need to host a work event or have employees come into the office. In that case, areas with lower infection rates than the national average are safer than regions with spiking rates.
If you or your coworkers are traveling to an out-of-state destination for a work event or conference, get tested beforehand and monitor yourself for symptoms.
8. Wear Gloves and Don't Shake Hands
Wearing latex gloves is always appropriate, especially when shopping or using public transit. In this case, social distancing is the barrier between yourself and the virus.
Even if you're not wearing gloves, you may want to forego the handshake when interacting with your colleagues. A simple wave or an air high-five will do the trick.
9. Wash Your Hands!
Carry hand sanitizer with you and take every opportunity to wash your hands. Many stores and offices have installed hand sanitizer stations near their entrances, so you can use them as you come and go.
If you wear gloves, wash your hands before and after you put them on and take them off.
10. Clean As Much As You Can, Wherever You Go
Carry sanitizing wipes in your bag or purse. You can use them to clean doorknobs, handles, mice, keyboards, and other areas that see a lot of action.
11. If You Are Sick, Go Home!
If you experience COVID-19 symptoms (fever or chills, cough, fatigue, body aches), don't put others at risk. Go home and self-quarantine until you can be tested. You can find a list of COVID-19 symptoms here, along with the CDC's self-assessment tool. Protecting other people from COVID-19 is worth more than any social event. Your coworkers will thank you.
12. Create a No-Visitor Workplace Policy
Create a no-visitor policy in your workplace; people will understand. Client meetings and conference calls should be held with remote streaming tools such as Skype or Zoom. Maintaining social distancing at work is just as important as it is elsewhere.
13. Use Remote Tools Even On-Site
Social distancing at the workplace is achievable, but you need to integrate technology. Messaging tools, such as Skype and Slack, can help you and your co-workers stay healthy even within the office. Instead of gathering everyone into a conference room, have everyone stay at their desks and schedule a phone conference or video meeting. Keep your team healthy! Remote tools are great to help you with keeping distance from coworkers.
Let Versare Help You Meet Your Social Distancing Challenges
It's possible to enforce social distancing in the workplace and keep employees safe, healthy, and happy. Let Versare help you maintain social distancing with our office design solutions. From cubicle walls to office partitions, we have effective methods to keep your employees safe and socially distanced. Contact us today!