Posted by Versare on May 14th 2020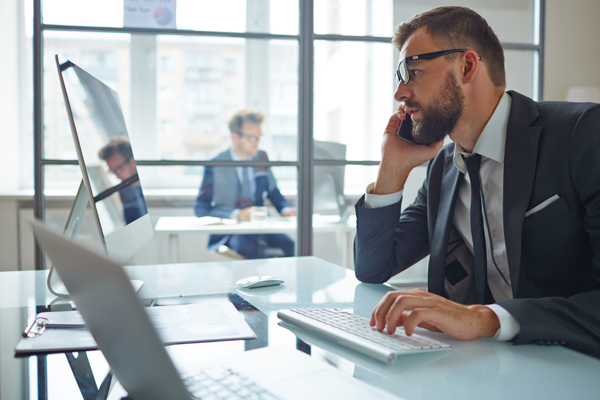 With stay-at-home orders coming to an end across the country, it's time to think about how to lead your business through this crisis and into a new normal. What will you need to do to open your doors again? Will you need to create new procedures, write up new policies, rearrange your facility layout, or purchase new tools to keep employees and customers safe? Your business may end up looking a little different after the shutdown than it did before. Here are a few things to consider when preparing your business to reopen after the COVID-19 shutdown.
Cleaning & Disinfecting
The CDC has recently issued guidance for cleaning and disinfecting businesses prior to reopening - you can find their full list here. Before you reopen, you will need to thoroughly clean and disinfect your facility to make sure it is safe for your employees. While you're deep cleaning, don't forget to hit frequently missed areas like baseboards, air vents, and upholstery. It will also be important to create procedures for ongoing cleaning and disinfection, paying special attention to frequently touched surfaces and objects like doorknobs, elevator buttons, handrails, telephones, and office equipment.
Employee Health & Hygiene
Make a plan for ongoing monitoring of employee health and what to do if someone has been exposed to COVID-19. Some businesses are taking employee temperatures as they arrive at work; others are asking employees to utilize a symptom checker each day prior to coming to work. However you decide to handle it, make sure that you have a clear system in place for tracking employee health and protocols to follow if someone is sick (see CDC guidelines for recommendations).
Consider implementing the following to encourage good employee hygiene at work:
Install hand sanitizer dispensers in high traffic areas like elevators and doorways or near shared equipment like printers or copiers.
Prop internal doors open when possible to reduce the number of high-touch surfaces.
Buy no-touch garbage cans.
Provide face masks and gloves for employees.
Ensure easy access to disinfectants and cleansing wipes.
Additionally, you may want to consider allowing employees to continue working from home when possible. This will both reduce the number of people in the building (allowing for better distancing) and allow flexibility for employees who are not comfortable working at the office yet or who have children at home due to closed schools and daycares.
Employee Education
Institute training to ensure that employees are aware of protocols for face masks or other personal protective gear, cleaning and sanitizing methods, hygiene recommendations, social distancing policies, or other protocols you have put in place. Continue to communicate any policy changes clearly. Though the CDC does not require written policies for these things, it's not a bad idea to write them out and distribute them to employees. Also, post signs around the building to remind workers about proper handwashing and etiquette for coughing and sneezing, as well as reminders about what to do if they are experiencing symptoms.
Rethinking Your Floor Plan
You will also likely need to make some changes to your facility's floor plan to comply with continued social distancing protocols.
You will need to divide large open work areas to maintain more distance between employees. Each person will respond differently to the need for distance in their work setting - some will feel more comfortable working closely together than others - so it's important to provide some kind of separation. Portable privacy screens and desktop partitions can help give employees a sense of safety as they work.
Dividing Gathering Spaces
Do you have big open areas where employees or customers gather that need to be divided to discourage large groups from gathering? Consider using portable room dividers to temporarily divide large spaces into separate smaller areas. We have several types of portable partitions that are lightweight, easy to set up, and easy to store for the next time they are needed.
Protecting Customers and Employees
In situations where you will need to interact face-to-face with customers - at a cash register or conference table for instance - clear acrylic partitions can help provide separation. Having dividers in place can help both customers and employees feel safer during transactions. We've created a Countertop Screen for that purpose - enabling you to maintain important face-to-face relationships more safely.
As your business reopens, employees come back to work, and you slowly move toward a new normal, you will likely need to make adjustments as you go - this is uncharted territory. Versare is here with solutions to help keep your workplace safe and healthy for employees and customers. Shop our online store here and don't hesitate to contact us with questions - 855-330-0370.