Posted by Versare on Aug 17th 2020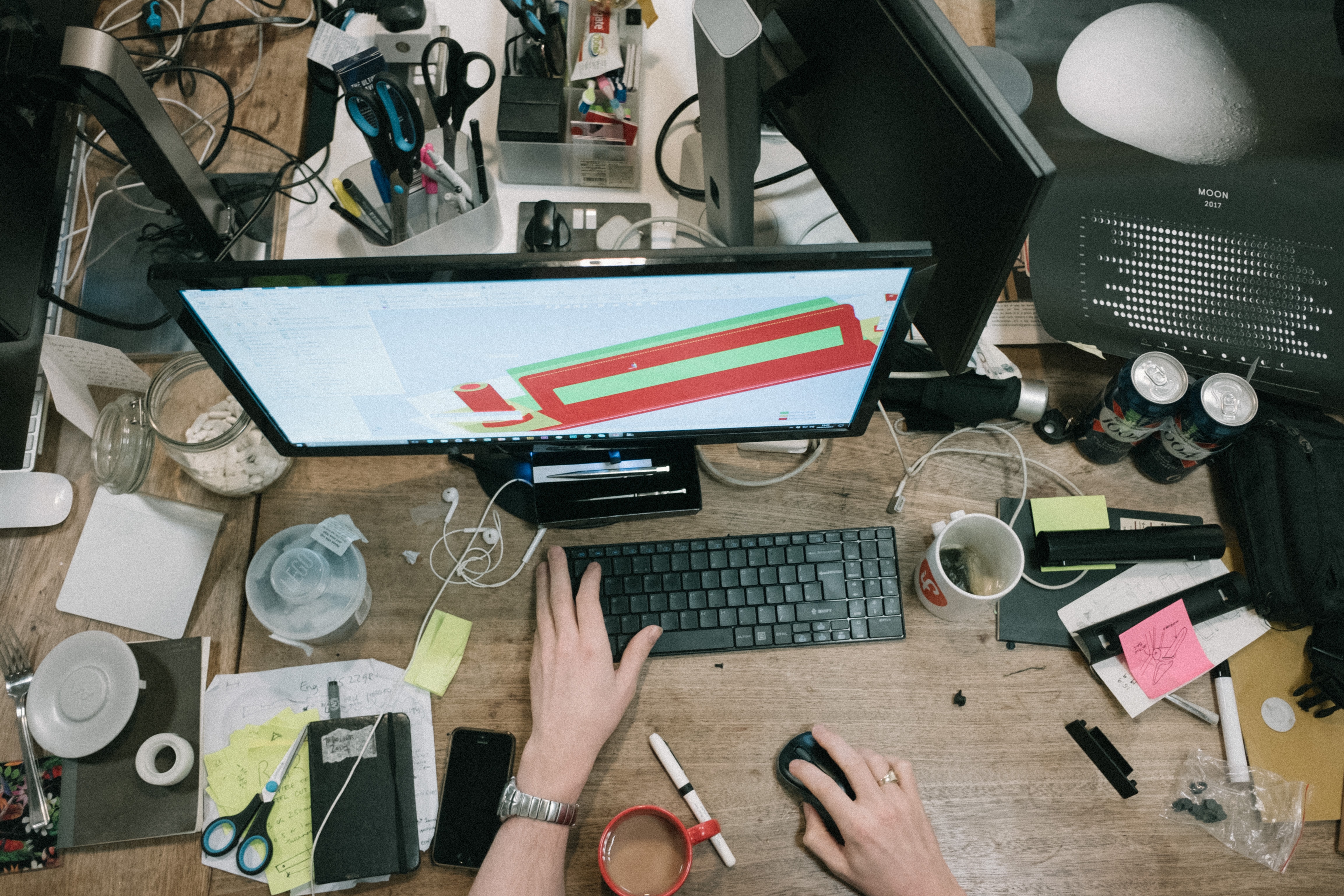 Top 10 Office Purge Day Tips
Office clutter can have a very stressful impact on you. If you notice that your overall work effectiveness and productivity is much lower than usual, making sure you maintain a clean office space may solve your problems. Office purge days are essential because a decluttered work environment boosts both performance and mood.
Purging your office of clutter, dusty old files, and dirt that has been gathering for years will change the entire atmosphere of your workplace. Cleaning and decluttering your office will make you feel relaxed and eager to work more than ever. There are many reasons why you should know how to clean up your desk correctly, and these professional tips will help:
1. Start from Scratch
If you don't know how to clean your office desk, start by removing everything from your workspace to make an inventory. Decluttering your desk, shelves, cubicle walls, and drawers will give you a better look around the office. Put all the clutter on the floor, and clean out your desk and computer equipment. An empty and clean office will help you understand how to better organize everything.
2. Inspect Each Item Carefully
Office cleaning allows you to inspect each item and document carefully. You'll be surprised how much stuff you don't need or use anymore. It will also help you realize which items you really need to keep in the workplace. Shred the old and invalid documents, and throw away all the items you know you'll never use. That way, you'll make more space for the ones you use and you will get rid of the clutter.
3. Consider a Different Space Arrangement
If your office is cluttered again soon after the clean-up, think about rearranging the entire office layout. Frequently used documents and items should be quickly accessible and close, while everything else must be arranged in a way, so your office won't make you feel overwhelmed. If necessary, move your desk to another corner, organize your shelves differently, and use the entire office space appropriately.
4. Divide and Conquer Your Office
Office purge day allows you to have a better look around your office. Figure out how to sort and divide documents into their respective cabinets. Furthermore, using drawer dividers will keep your cluttered drawers neat and organized. Consider installing office partitions to create and maintain separate work areas. Use shelves to organize reference materials, binders, manuals, and all other documents. Organization is key, and a well-organized office allows you to promptly find everything you need.
5. Be Practical
After thorough office cleanup, it's time to organize your office desk effectively. Be practical. Place the items and documents you frequently use closer to you and put the ones you don't use often further away. Organize your desk items logically. If you're right-handed, put the documents to the left side and frequently used items to the right. That way, you won't struggle to reach the item you need.
6. Develop a Filing System
Now it's time to solve the pile of paperwork you put in the box earlier. Filing documents is a daunting task for many people, but having a concise filing system makes things easier. Clean your desk, and while it's empty, use it for organizing cabinet folders. Organize them by document type, date, or subject matter, and put them back in the cabinet in a logical order.
7. Organize Your Computer Documents
Cleaning out office clutter is one thing while organizing your computer files is another. Whichever software you use, always organize your documents according to category, date, and subject. Before moving the documents throughout your computer, come up with an organizational hierarchy. That way, your computer files will also be clutter-free and neatly organized. It's essential to keep your digital documents organized continuously, and always have a backup copy.
8. Perform Regular Paperwork Updates
Office purge day allows you to reduce the paper clutter from your overstuffed file drawer. Begin by removing all outdated documents. Create a schedule for each week to help you organize and update the paperwork stock. Never throw away entire files. Take your time and discard only outdated materials like client files you haven't used for years, etc.
9. Keep Clients' Business Cards Organized
Business cards can make quite a mess. Having to clean up your desk means you'll have to deal with all the business cards you've collected over the years. After decluttering your workspace, a clean office will make you want to sort your business card collection. Order a desk organizer or choose a modern solution like a business card app, which allows you to scan and transfer information directly to your smartphone.
10. Divide the Shared Workspace
Sharing a long office desk with colleagues can become unbearable when neighboring clutter starts working its way toward your desk section. Avoid this from happening by getting yourself a desk divider. That way, you'll separate your section of the desk from others to keep it clean and neat at all times. Plus, you won't have to worry about your colleague's clutter blurring your vision.
During an office purge day, you should clean your workplace thoroughly and get all your things organized. Versare offers a variety of products that will help you organize both your desk and office. Contact us for more details or shop our collection of office equipment and privacy screens today