Posted by Versare on May 14th 2020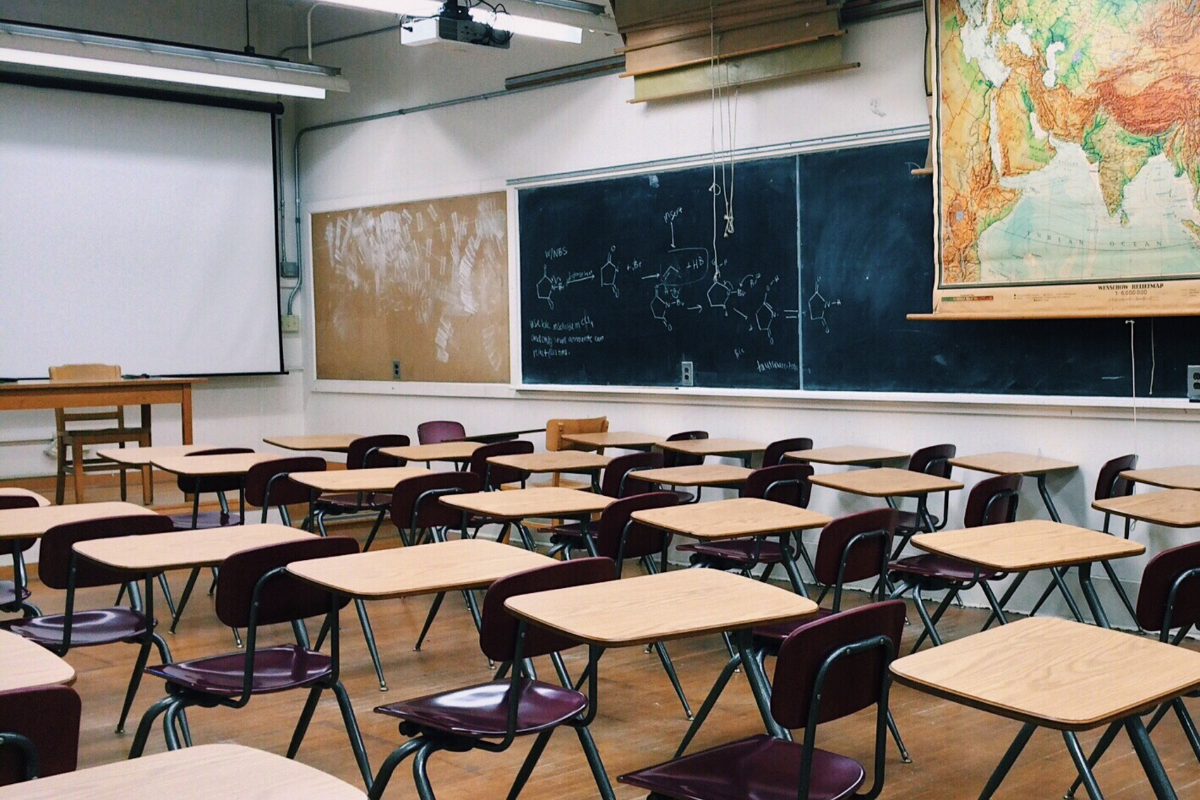 Connection and relationship are integral to successful education. Relationships between teachers, staff, students, parents, and the wider community are truly what make education work. In addition to teaching them reading, writing, and arithmetic, teachers also tend to students' social needs, such as feelings of isolation, fear, loneliness, and belonging. This is vital to an effective learning environment - jumping right into class content without addressing these needs will severely limit a child's ability to learn. As schools have moved to a virtual model over the past several weeks due to the COVID-19 pandemic, maintaining these important relationships has become much more difficult.
As you're wrapping up the school year online, make sure to assess what your teachers and district have learned from this experience. Have you implemented proven best practices for online teaching, including methods to keep kids connected while social distancing? Let's look at some ways schools can continue to connect kids, teachers, and parents while also keeping a bit of fun and school pride in the mix. These ideas could be used now, this fall, for a future pandemic, or even as a snow day replacement.
Virtual Morning Meeting
It is important to maintain regular routines and schedules as much as possible right now, and continuing the habit of a daily check-in is a great way to do that. Hold a morning video meeting to check in with kids, asking them to describe how they're doing using an emoji, thumbs up or down, or other creative method. For kids who don't have access to internet, try to call them on a rotation - a few each day.
Video Announcements
Similarly, continue doing daily school announcements, but using video instead of the school intercom. Send a daily video email with the day's announcements to keep students in the loop. Include any changes, updates, school birthdays, and anything else you'd typically share.
Email Newsletters
Consider sending regular email newsletters if you aren't already doing so. A weekly email newsletter will help keep kids and their parents updated and connected to the school. Use both text and video in your emails to provide greater engagement. Add an element of fun to your emails as well by including teacher read-alongs, kitchen science experiments, or trivia questions.
Virtual Spirit Week
Just because school is being held online doesn't mean you need to cancel spirit week! Have different themes each day like superhero day, silly sock day, school colors day, etc., and have kids post photos of themselves in their getups on social media, a class website, or via email.
Video Recess
Kids need time to engage with each other in a social environment as well as in class. Try having virtual recess by setting up a video meeting for kids to chat with each other as they would on the playground. It gives them a social outlet as well as an opportunity to practice taking turns talking (as we've all learned by now, talking over one another doesn't work very well on Zoom!).
Virtual Field Trips
Take advantage of the free digital tours being offered by museums, zoos, and cultural centers around the world by taking your class on a virtual field trip! Even better, set up a scavenger hunt of things for kids to find as they watch the digital tour on their own, then bring everyone together on a Zoom meeting to share what they found.
Informal Virtual Office Hours
Dedicate an hour or two each week to holding regular office hours in a video call or chat room. This will allow children, parents, or fellow teachers to pop in and ask questions, share how they're doing, or just say hello.
Writing Assignments
Creative writing assignments are a great way to invite kids to process the emotions they are feeling during this time. Consider offering writing opportunities on a regular basis, allowing kids to get their emotions out using whatever writing format they choose. Or ask students to write notes of gratitude and appreciation to send to local healthcare employees or other essential workers. Share them among the class as well for a dose of encouragement.
Pen Pals or Phone Pals
Keep kids connected by assigning them pen pals or phone pals. Have kids call one another to check in, then report back with what they learned about the other student. Or have students write each other good old-fashioned letters or postcards!
Implementing any or all of these ideas can help keep the connections between kids and their schools strong so they can have a smooth transition back to the classroom this fall.
Tools to Help
At Versare, we are optimistic that students will be back in the classroom this fall, as we are already hearing from schools across the country inquiring about our health protection products for the classroom. The following tools will help keep students, teachers, and staff safe once everyone is back in the classroom; some of them also make great tools for online learning!
If your school is in need of these or other tools to help maintain a safe and healthy learning environment, Versare is here to help. Shop our online store here and give us a call with any questions - 855-330-0370.