Does Your Design Support Today's Teaching Styles In The Classroom?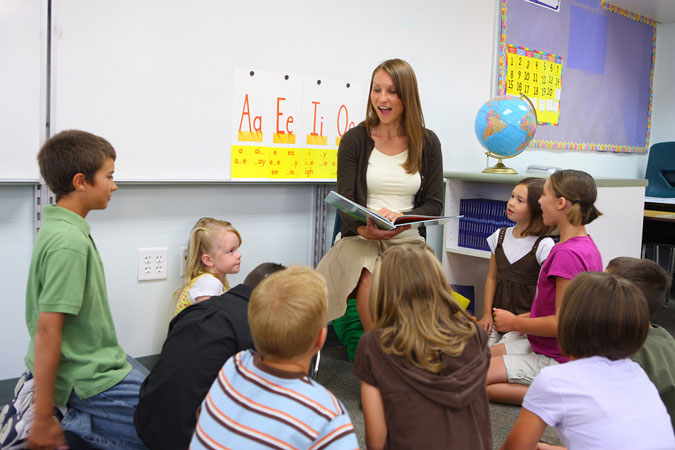 Classrooms are changing, so are teaching styles! The traditional setup of rows of desks facing a blackboard is being replaced by more flexible and dynamic classroom design. As technology transforms the way students learn and teachers teach, creating functional learning spaces is becoming a crucial part of success in the classroom.
A New Approach to The Learning Process
Conventional methods of effective teaching are based on the idea that instructors impart knowledge to students. In this case, it makes sense to have rows of desks facing the front of the classroom where the teacher stands at a blackboard and students listen to their direct instruction. However, every teacher has a different teaching style and teaching methods.
But these traditional teaching methods are giving way to a new concept of education and effective teaching, where students partner with instructors and each other to make connections and develop knowledge. This teaching method places an emphasis on collaboration with the use of technology and a more flexible, fluid environment and learning process.
Flexible Classroom Arrangements
Successful learning in today's classrooms requires flexible spaces that let students work in groups to explore together, assess what they already know, conduct critical thinking, and expand their knowledge in a collaborative way. Instructors now serve as facilitators, and the style of teaching has changed, so teachers no longer need to be stationary at the front of the classroom.
Contemporary classroom design needs to accommodate students without crowding them and to be easily rearranged for a wide variety of activities. It should offer a variety of seating options to support different working styles, activities, or projects. Collaborative spaces are a must, incorporating group seating and technology for small group work. It should also be setup for the teacher to walk around the classroom, helping each student or group as needed.
How Versare Can Help
Using items like our partition walls gives you the needed flexibility to rearrange your classroom as needs and your teaching styles change. And the many color options can help provide visual stimulation (another important aspect of a functional classroom environment).
Our DivideWrite Mobile White Board Partition is a great tool for small group work, with white boards on both sides of the partition. Or use our Hush Screen Portable Dividers as a way to create separate spaces while still allowing natural light to flow through the classroom.
Whatever your classroom needs are, Versare has a solution. Shop our full line of products here, and see how we can help you create the functional learning spaces your students need for your teaching style.