When you're dealing with an open office space, echoes and reverberations are a common dilemma. For companies like Carbonell Designs, who provide interior design services for offices, businesses, and homes, this is a challenge they continually face with clients. While open office space encourages collaboration and creates a welcoming culture, businesses find themselves in need of individual offices that provide privacy when needed. This is where Versare Solutions comes into play. With the use of room dividers and cubicle partitions as portable walls, structures can be created or collapsed instantly and easily.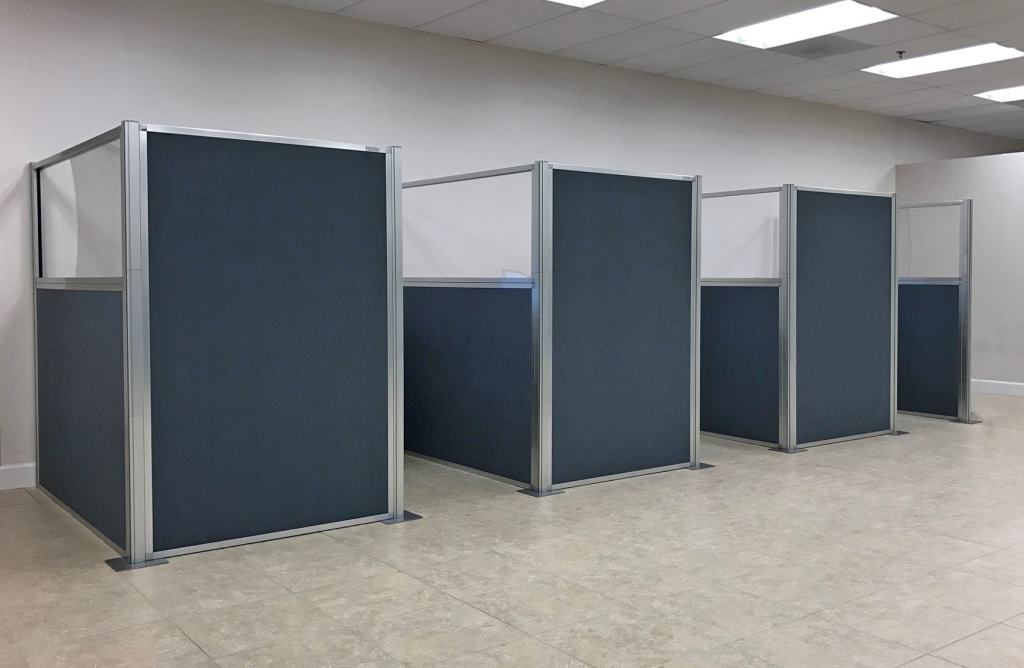 Carbonell's client required a cubicle partition system to create individual cube spaces within their large open office area. Building something quickly and affordably was the main goal, so we suggested our
Hush Panel cubicle partition system
- a truly DIY answer to constructing office cubicles. Since each panel and post slides together, workstations could be constructed effortlessly. Our affordable Hush Panel System have a 0.65 NRC rating making them an ideal solution for limiting echoes and reverberations in open office spaces. In addition the panels are easy to assemble which allow them to create quick office spaces for privacy and sound absorption. For open office spaces that are looking to keep their flow and employee engagement but provide privacy and sound absorption, our cubicle partitions provide a solution that is easy to install and adjust. The Hush Panels offer endless design and configurations and can create multiple offices to accommodate large or small businesses.