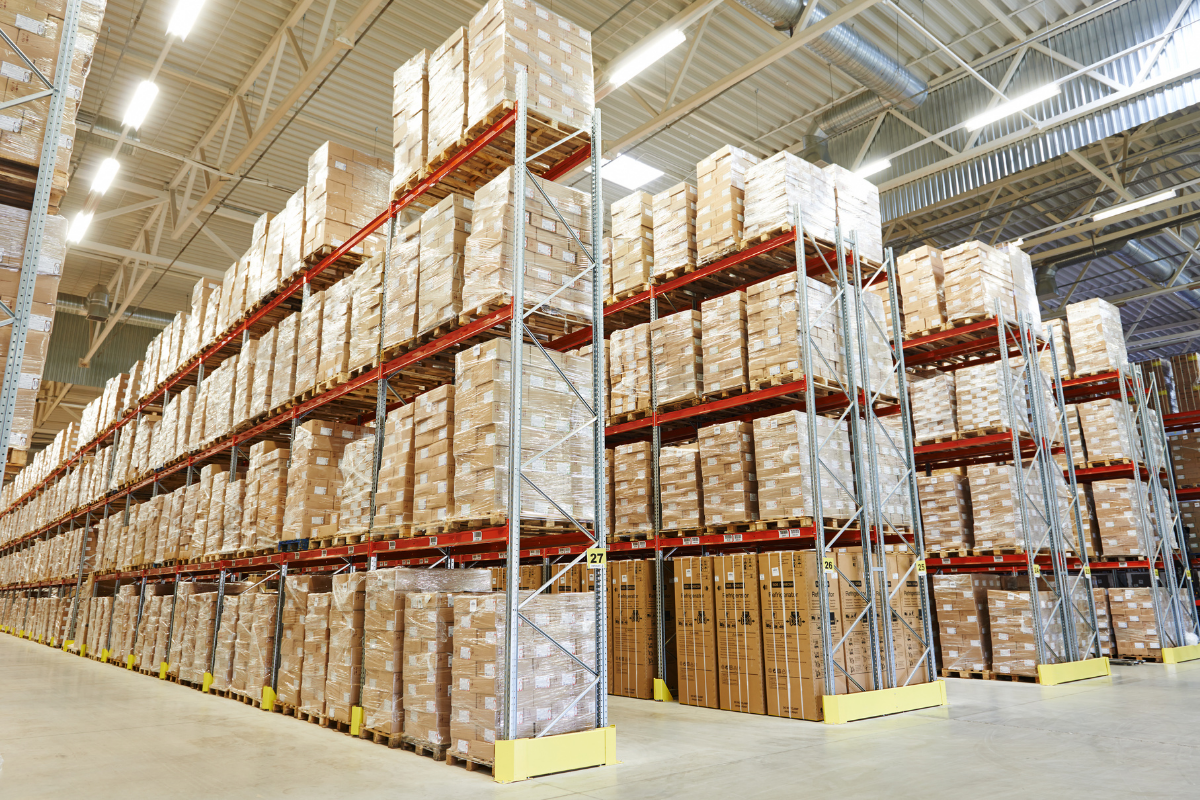 The partnership between landlords of commercial properties and flex space operators is a relatively new one, but one that is becoming increasingly common. Let's take a look at why landlords and flex space operators are teaming up to better serve their customers.
What is Flex Office Space?
A flexible, or "flex" space is any building (typically single-story) that has a combination of warehouse and office space. These buildings often have high ceilings and warehouse doors or loading docks to accommodate use as a warehouse or distribution center, but can easily be transformed to office space as needed.
These highly versatile spaces are especially beneficial for growing companies, as they can house both office and warehouse space in one building and can be adapted for a variety of purposes as the business' needs change. Flex office spaces are designed to be highly adjustable, extending the usefulness of the space for the long term. The use of room dividers and portable workstation setups allows a business to change the layout quickly, adding office space as needed. Hanging or free-standing acoustic panels can help absorb excess sound and mitigate any echoing from the high ceilings.
Flex office space is typically "build-to-suit", meaning that tenants are able to tailor the space to their specific needs. A company moving into a flex office space basically has a blank canvas to create the workspace they want. These spaces are usually situated in convenient locations, as ease of access makes them more attractive to tenants and their clients as well as to landlords.
Demand for Flex Space is High
With its propensity to create dynamic, highly versatile environments for businesses, flex office space has been gaining in popularity for years. Now, with the economic challenges wrought by COVID-19, flexibility is in even greater demand. Businesses need the versatility that flexible spaces provide in order to adapt to their changing needs. Smart landlords have paid attention to the growing popularity of flex spaces and are investing in them.
Benefits for Landlords
Partnering with flex space operators allows commercial landlords to diversify their offerings, making them less susceptible to economic downturns. This partnership also allows landlords to deliver flexible office space themselves rather than simply leasing the space to a flex space operator, giving them the chance to cash in on the growing demand for these versatile office spaces.
This investment is not without risk — for instance, the landlord takes on the initial risk of installing fit-outs for their tenants. But on the other hand they receive a larger share of the ongoing revenue from the space. And in this case an economic downturn can actually make these investments less risky for landlords, because the demand for flex space is higher. Ultimately, the hope is that owned flexible space differentiates their buildings enough to attract new tenants while simultaneously adding value for existing tenants. Ideally this arrangement will lead to long-term conventional leases.
A Shift From Product to Service
When they partner with flex space operators rather than just leasing space to them, landlords must undergo a shift in their thinking. Real estate is no longer simply a transactional, product-based market — it now requires offering a service. This means that landlords are no longer rent collectors; they are modern service providers. This requires them to cater to the individual end-user (the business occupying the space and their clients) rather than the head of a corporation who signs the rent check each month.
Landlords are already in a position to understand and respond to their individual customers' SaaS (Space as a Service) needs, but they will rely on their partner, the flex space operator, to build relationships with the customers, help analyze space performance, and make adjustments accordingly. In this partnership, both sides can leverage their strengths to share the resulting rewards.
The Future of Flex Space Partnerships
More and more large companies are relying on flexible office space as a long-term real estate solution. Partnering with flex space operators will be essential for landlords to stay relevant and keep up with market demand. Diversifying their buildings in this way will help them cater to a wider variety of customers and give them continued potential for growth.

Versare's full line of room dividers, acoustic panels, cubicles and workstations offer the ability to quickly and easily create and rearrange an office setup in any space and are the perfect fit for flex space buildings. Shop our online store here, and give us a call at 800-830-0210 with any questions.