Posted by Versare on Jul 28th 2020
How to Upgrade Your Office Wall Decor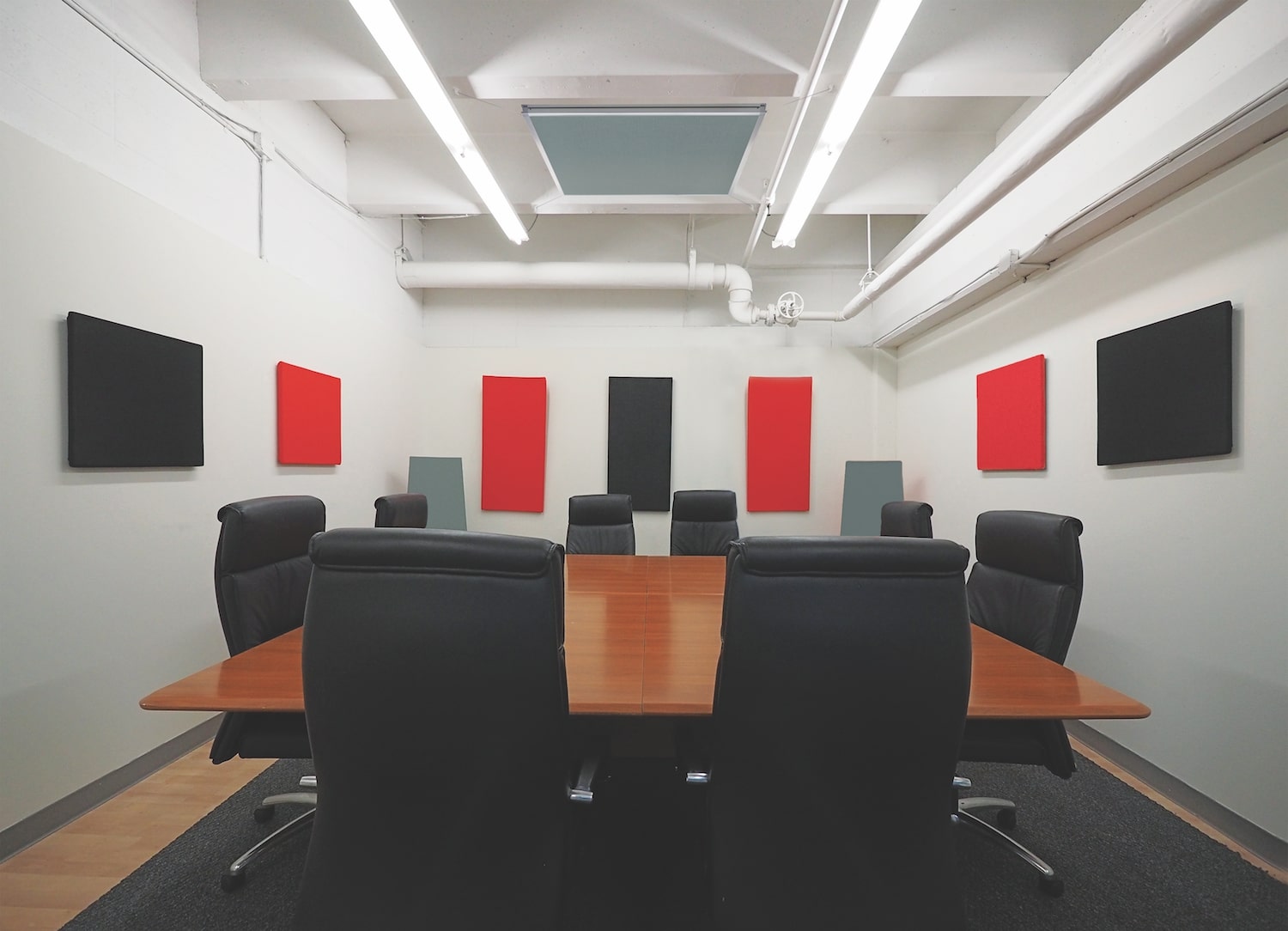 Contemporary office wall decor has changed dramatically over time. As can be seen in stills and movies, offices used to have a sparse and utilitarian appearance. In terms of office art ideas, you were generally relegated to a few landscape paintings.
However, as the years have passed, the office began accounting for more of our daily hours. With this change, creativity and aesthetic in office wall ideas has begun to be more of a priority for many.
Whether you're looking up office wall decor ideas for a home office or for the corporate boardroom, you'll want the design to strike a healthy balance between a professional business environment and a welcoming space.
Given the amount of time employees spend in their offices, it's natural that they will want it to feel inviting and help promote a higher quality of life. However, you don't want the office wall decor to be a hodgepodge collection of decorations. So to help guide your office decor decision, here are some easy professional office wall decor ideas for your company to try out.
Office Wall Decor Ideas
1. Maintain a Theme that Reflects the Company Image
When putting up photographs and paintings as office wall decor, you will want them to match the company's image. While the purpose of an office wall design is to impact employee productivity and mood, and to retain talent, you also want it to showcase the company's values and branding.
If the company's image is a cutting edge tech company, then a rustic wall design may clash with the technology and sleek equipment around the office. By defining the company's brand colors and keeping a uniformed cohesion between furniture, decor, and materials, you are open to exploring different creative accents throughout the office.
2. Highlight the Company's Mission Statement
When looking for ways on how to decorate a large office wall, proudly and boldly displaying the company's mission statement can make for a great focal piece.
Having your company's mission statement on open display can be an effective way to reinforce the purpose you have in mind for your business and help keep employees motivated.
3. Support Local Artists
If your business promotes a strong connection with the local community, one way to help is by showcasing local artists' work in your hallways.
You can even commission a local artist to create bespoke pieces that tie directly into your brand.
4. Bring In Dividers
Open-office concepts have become the mainstream floor layout for many companies. Having an open-office design automatically gives the space a modern twist. However, this style has proven to be counterproductive for workplace efficiency.
To help mitigate the destructive aspects of the environment, you may opt to bring in room dividers. Office partitions can be adjusted to create the optimal space, and with some creative interior design, you can create modular art pieces that can be shifted around depending on your need.
Open office environments offer more than a modern-workspace look. Breaking down walls increases communication and collaboration among team members, giving the entire workspace an overall synergetic feel.
This way, team members feel more apt to jump into conversations because the atmosphere is welcoming and informal.
5. Home Office Wall Decor
For home office wall decor ideas, you want to create a professional space while not detracting too far from the rest of your home's decor. If you have family photos placed as office wall decor, you may want to consider arranging them in a geometric shape.
If you have several photos that are all equal in size and shape, you might consider arranging them in a grid fashion. This will give a clean and simple structure.
If you have a variety of photos in different sizes, you may want to sort them on the wall in a circular manner. The round shape will tie together the various sized images, bringing a sense of unity to the images.
6. Paint an Accent Wall
Sometimes an update to your office wall decor is simply a fresh coat of paint on an accent wall. If your office has a utilitarian appeal to it, with beige or light gray walls, then a splash of color can immediately brighten the space without breaking down the overall aesthetic.
7. Add a Bookshelf
The easiest way to add color to any office without disrupting the room's decor is by adding a bookshelf and showcasing a variety of books.
The variations on how you arrange the books are nearly limitless. You can sort them by color, size, titles, or by your personal ranking. If you want, the books can also be purely decorative, allowing you to customize your library solely based on color.
Upgrade Your Office With Versare
If you want to learn more about optimizing your office, Versare has an extensive catalog of products such as acoustic panels and privacy screens to create the perfect work environment. To find out how we can improve your office space, call us at 800-830-0210 today or shop now!