Posted by Versare on Aug 18th 2020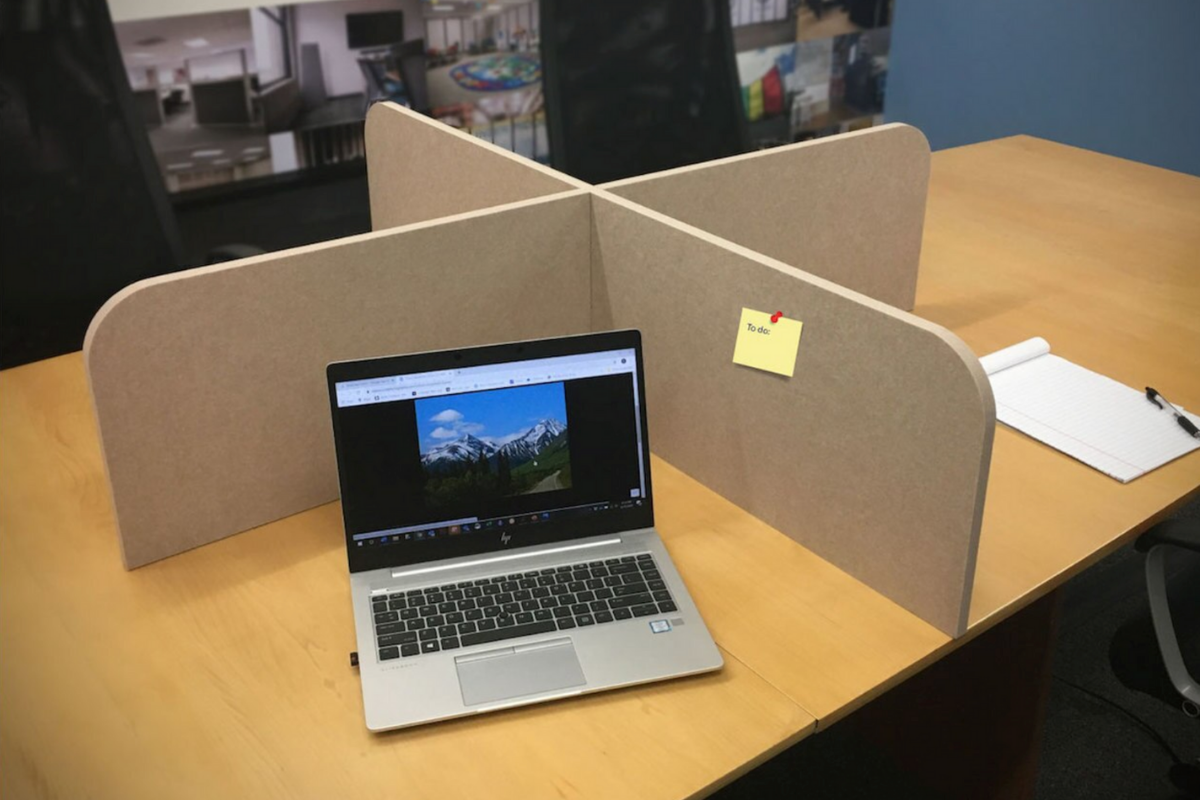 From open office layouts to working from the dining room table, our work spaces have more distractions than ever before. Office equipment noise, chatty coworkers, or family members working or doing distance learning in the other room or even at the same table can all distract us from our work and significantly reduce our productivity.
According to recent research at Stanford University, 42% of the U.S. labor force is currently working from home, due to COVID-19. If you're one of them, you've likely had to adjust to a whole different array of distractions than you had at the office. If you have kids doing distance learning and a spouse also working from home, it may suddenly seem like you need a lot more space to make it all work without getting in each other's way. And unless you're fortunate enough to have a dedicated office space in your home, you may be trying to get your work done at the dining room table or in a corner of the living room or bedroom.
Your Own Workspace
Versare has created a new product that can give each family member space to do their work while helping to improve focus and dampen extraneous sound. Our new SoundSorb X-Fit Desktop Panels offer a fast way to nullify noise and divide your dining room table or open office environment into four individual work areas. The X-Fit panels have a unique split lock connecting design that is created from two pieces of acoustic high-density polyester that fit together perfectly — no brackets required.
Superior Noise Reduction
Rated up to 0.80 NRC, these portable SoundSorb Panels have a premium acoustical construction to dampen sound and room reverberations. And unlike toxic fiberglass foam sound panels, these desktop privacy panels use a high-density, rigid, acoustical nonwoven polyester, which offers superior noise reduction qualities while being Class A Fire Rated.
Eco-Friendly and Non-Toxic
What's more, our high-density polyester is at least 50% post-consumer recycled material made using an eco-friendly production method that leaves no wastewater, emissions or adhesive production. It is 100% recyclable, non-toxic, VOC free and solvent free so you won't encounter strange odors or off-gassing in your room.
Home or Office - Improve Any Workspace
These panels can help provide better focus and productivity in any space, and their tackable walls allow you to pin up notes or daily to-do lists. They are available in five colors, are colorfast to keep their new look long-term, and are lightweight, easy to move, and fold flat to store easily.

SoundSorb X-Fit Desktop Panels are bound to improve your workspace, whether you use them to create home office space for the whole family or to enhance your open office setup. Pick them up in our online shop or call us at 800-830-0210 to order.