Posted by Versare on Oct 2nd 2020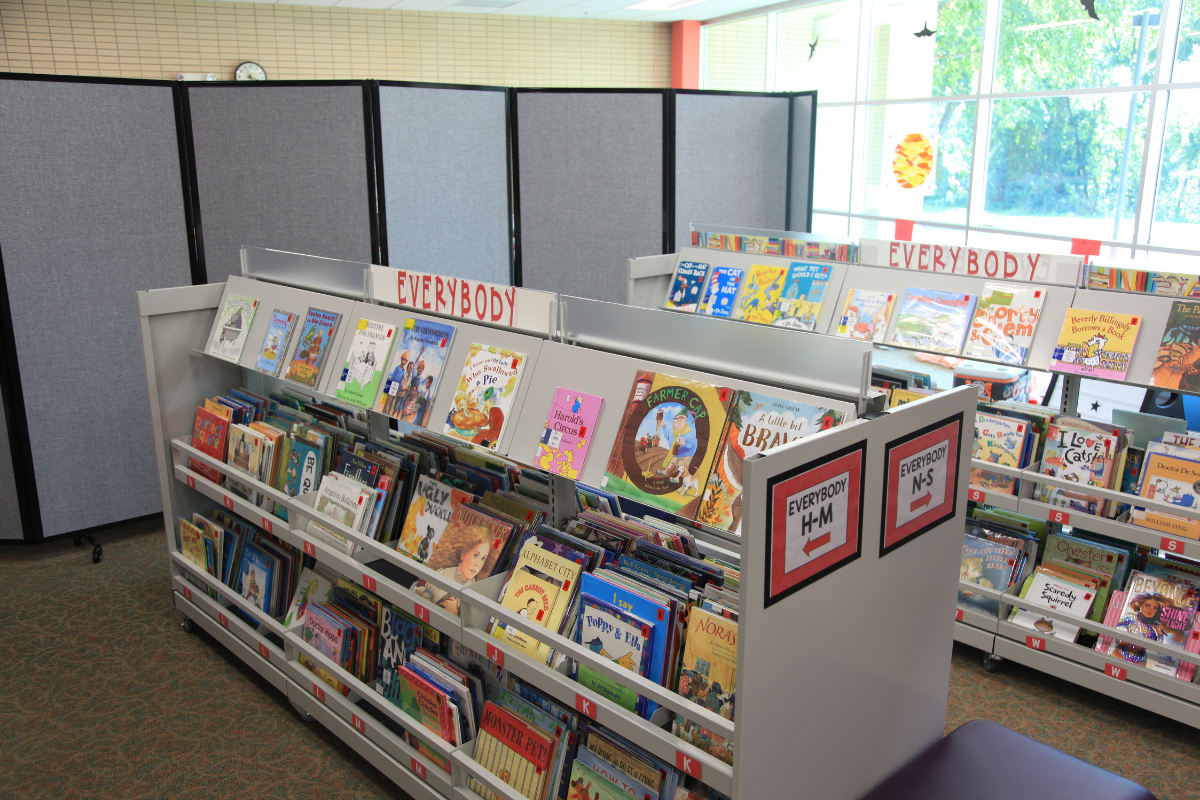 School looks very different this year for most of us, due to the need to follow social distancing protocols to protect against the spread of COVID-19. Leading up to the start of the school year, schools across the country were working hard to create health safety policies, rearrange the school schedule, change classroom setups, and figure out how to provide the separation needed to keep students at a safe distance from one another.
Navigating the new guidelines from both the CDC and the MN Department of Health, schools in Minnesota had their work cut out for them, but they have managed to make the necessary changes and schools have now been open for many weeks. One of our Minnesota school customers shared with us how they are using their Versare room dividers in their effort to keep students and staff safe in their schools.
How a Local School is Using Room Dividers During COVID-19
One local school district recently ordered a large number of new room dividers from us to help manage social distancing in their schools. They purchased our 6'10"h x 25' room dividers prior to the beginning of the school year to provide greater separation in all of the media centers and libraries in their school system as a precaution for COVID.
School representatives told us that they like this option because once COVID is over, they can continue to use the dividers to create separation in gyms and other large spaces as needed. This is one of the biggest benefits of portable room dividers—they can be used for a wide range of purposes. They are lightweight, easy to set up and take down, easy to store, and easy to clean, making them the perfect solution for schools who have varying needs from year to year, or from season to season.
Using Room Dividers to Aid in Social Distancing
In addition to the way this school is utilizing room dividers for their COVID-19 needs, portable room dividers can aid in creating separation in many more ways:
Directing traffic flow in large foyers/hallways
Creating separation in the cafeteria during lunchtime
Dividing larger classrooms into multiple work areas
Providing for smaller class sizes by creating additional classrooms in larger spaces like gyms, cafeterias, or auditoriums
Protecting school office staff by creating greater separation within the office
This is not an exhaustive list—room dividers are versatile tools that can be used in a multitude of ways. Where could room dividers help create separation in your school?
Room Dividers as a Long Term Solution
After COVID, room dividers can continue to be useful to schools, providing separation in areas that need it, such as:
Quick setup of extra classrooms in underused areas like gyms or cafeterias
Dividing classrooms into small group work areas
Creating additional office space
Creating quiet study areas in libraries or study halls
Directing waiting lines in the cafeteria or for school events
Room dividers can not only help defend against the spread of COVID-19, they can be used throughout your school in a variety of ways for years to come.
Versare's Room Dividing Solutions for Schools
Here at Versare we manufacture many different partitions that would fit the bill for any school's needs, but the following are our top 4 recommendations:
All partitions are portable, sturdy yet lightweight, and easy to set up, take down, and store. Follow our simple cleaning instructions to keep your partitions clean, safe, and looking great.

The 2020 school year is an especially challenging one for families and schools alike. Figuring out how to keep everyone safe in school has added to the workload of school districts and teachers, but having the right tools for the job certainly helps. If your school is in need of products to create separation in your school, shop our online store or give us a call at 800-830-0210.