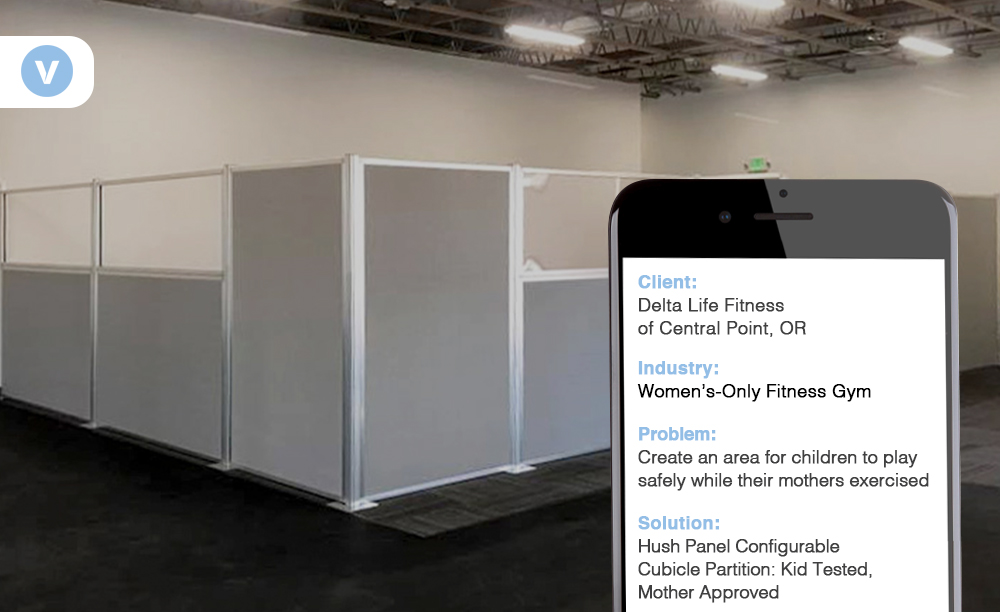 Recently, we shared
customized panels that we made for OrangeTheory fitness
in Midtown Manhattan (panels that prompted the fitness chain to come to us for a collaboration in several of their other locations.) Now, another fitness franchise has shared their Versare success story.Melissa Mocello, of Central Point, Oregon, was opening a Delta Life Fitness location.

Delta Life Fitness is exclusively for women, and Mocello wanted a separate area for mothers to safely drop off their children while they focused on their workouts. We recommended the
Hush Panel Configurable Cubicle Partition
. With Versare's exclusive DIY cubicles, Mocello could build the children's area to her specifications, and the optional clear acrylic window option to allow members to look in on their kids without disrupting their exercise routine. And the Hush Panel's wall-mount bracket could provide additional stability to the partitions, an important aspect for the children's safety. The slide-and-go nature of the Hush Panel system will allow them to expand or alter the arrangement in the future.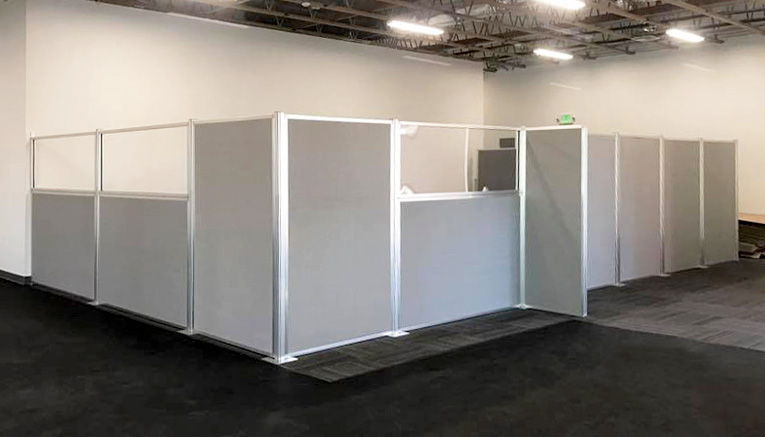 Mocello was thrilled with the result our cubicles delivered: "Our mother members love the section of the gym that we partitioned off for their children. They are able to keep a close eye on their kids while still being able to complete their workouts. This was a unique request and only Versare was able to deliver the system we desired."