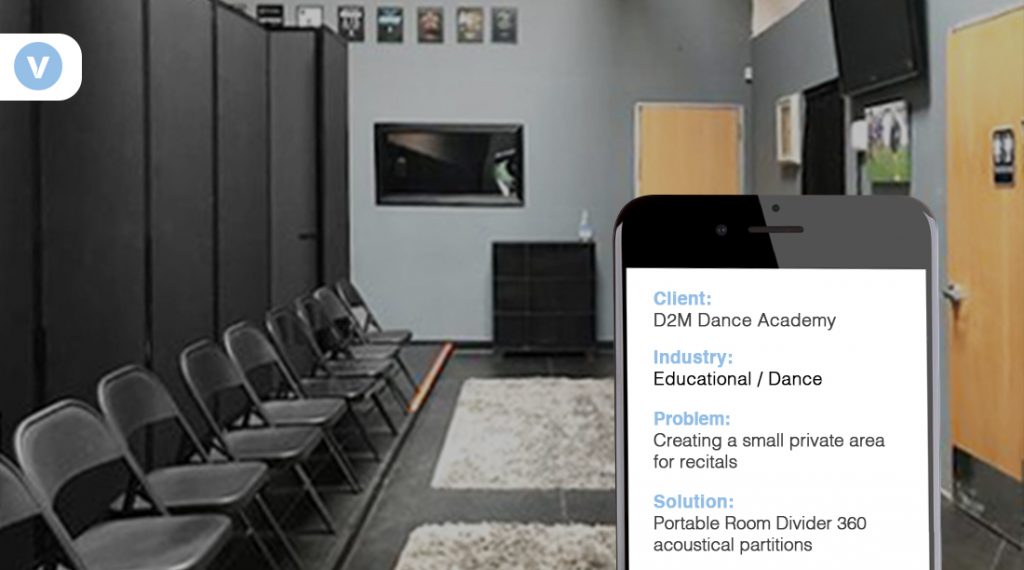 Versare's Room Divider 360 is used to taking center stage. The versatile room divider is our bestseller because of its solid build, modern design, and versatility. So, when D2M Dance Studio in Tracy, California, approached us for a portable partition that would help divide their dance rooms for recitals, we knew what to choose.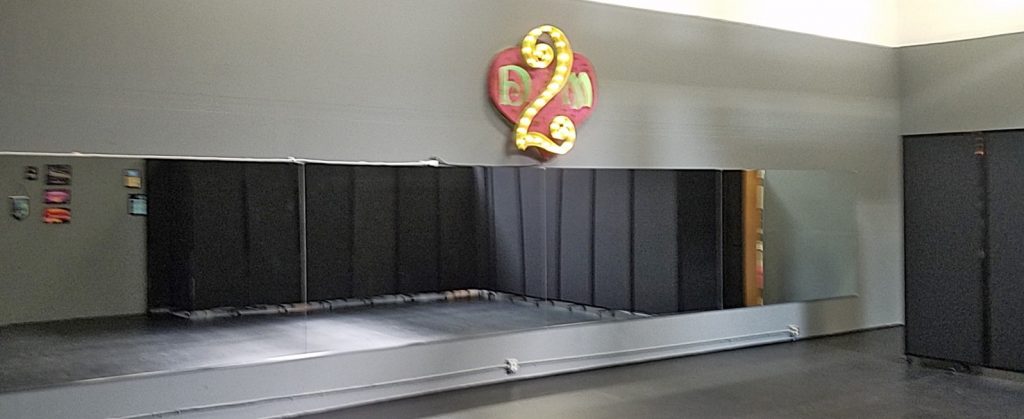 Debra Spoulos, owner and director of D2M, has hosted classes at her dance studio for 22 years, and was looking for a fresh way to block off a backstage area while providing plenty of room for a stage and audience within the dance rooms. Since recitals require focus and concentration, the studio partitions would not only have to be visual barriers but also dampen acoustics. We worked closely with Soulos to find the right recital walls for her studio.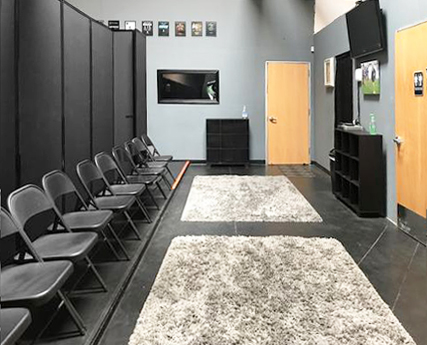 With a lightweight aluminum frame and low-profile casters, our Room Divider 360 is extremely stable, making it perfect for use around active children. Because of its patented 360° hinges, the partition is easy to fold. It's also highly portable, making it a cinch for Spoulos and her staff to store when the recitals were over. They could also use the room dividers to provide a separate seating area for parents waiting to pick up their children. The dark acoustical fabric option is subtle and minimizes noise with our 0.65NRC rated acoustical panels. Thanks to the Room Divider 360, D2M can maximize the space within their dance studio.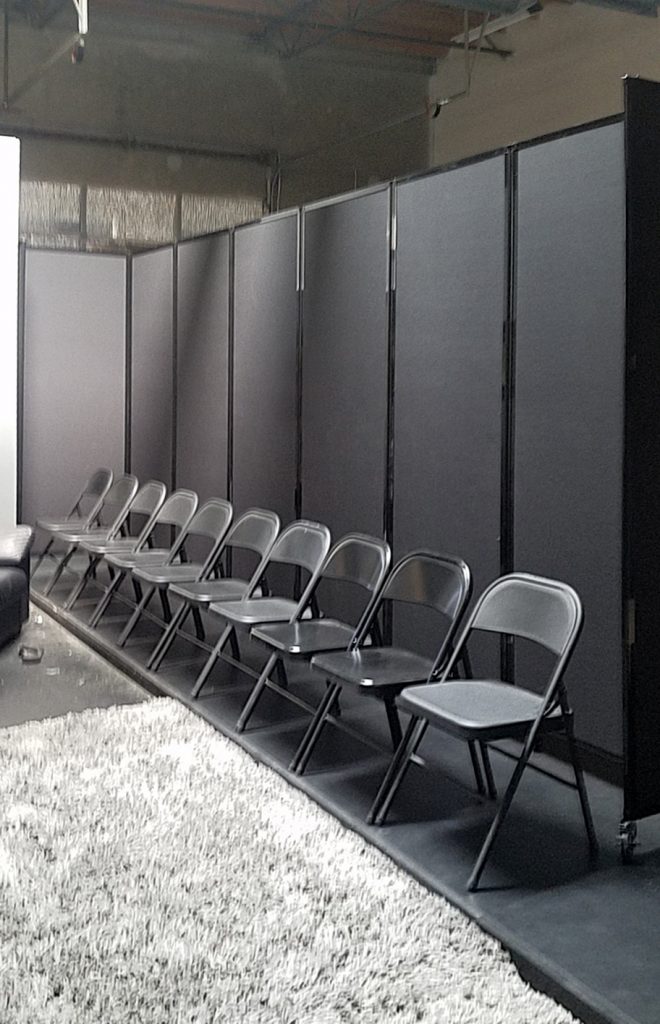 Our patented, exclusive rotating hinge design allows our Room Divider 360 to create just about any space. Not only does it make an ideal dance studio partition, but classrooms of any kind can benefit from creating quick, private areas. See our classroom partitions in action at this head start school.