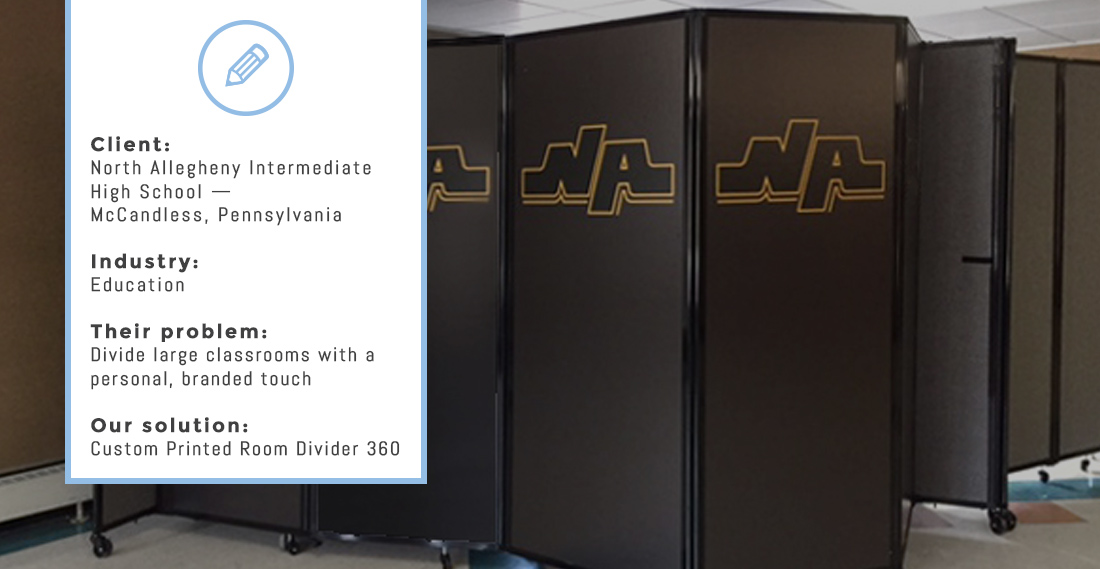 Versare's Personalized Dividers — McCandless, PA
Here at Versare, we often build custom jobs for our clients. It's just another way that we show how much we care. For example, in the past we've customized the Room Divider 360 for a gym to hide construction while advertising, we gladly go out of our way to provide service for personalized dividers. The branded wall partitions also make for a great backdrop at trade show events.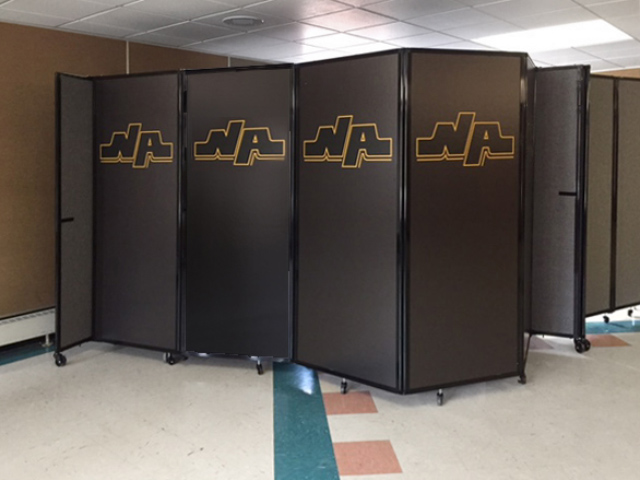 So, when teacher Jennifer Jorden, of North Allegheny Intermediate High School, McCandless, Pennsylvania, came to us in need of some dividers for her school, it was no major task for us. Jorden told us that the school was full of open spaces and classrooms that needed to be divided and separated. She was looking for large room dividers that could easily be maneuvered between different spaces and classrooms and would provide privacy but also represent the school and brand.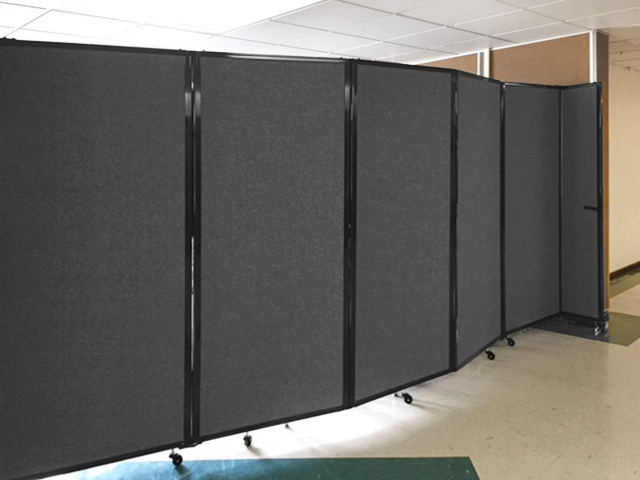 After consulting with Jorden, we recommended the rolling Room Divider 360, which would allow Jorden and other staff members to easily divide up classrooms, auditoriums, and other spaces. Our bestselling portable partition, the Room Divider 360 is constructed of a lightweight aluminum frame, acoustic fiberglass panels, tackable acoustic fabric, and our patented 360° hinge. Move the portable wall easily from room to room, and shape it into a straight line, C, L, and more. And the acoustic materials provide excellent soundproofing and privacy, which is great for a noisy school setting.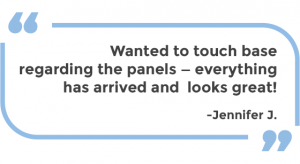 Ultimately, Jorden ordered three Room Divider 360s with the school logo on one side and our charcoal gray acoustic fabric on the opposite side and end panels. While the portable wall is available in heights between 4' and 7'6" and widths between 8'6" and 25', Jorden chose 6'10" x 14' room dividers. These personalized dividers were large enough to create a variety of spaces, with logos that encouraged school spirit. Jorden was thrilled with how her personalized dividers looked, and we're confident that she and the school will appreciate them for years to come.
We also offer custom-printing on our Folding Quick-Wall and Privacy Screen partitions.