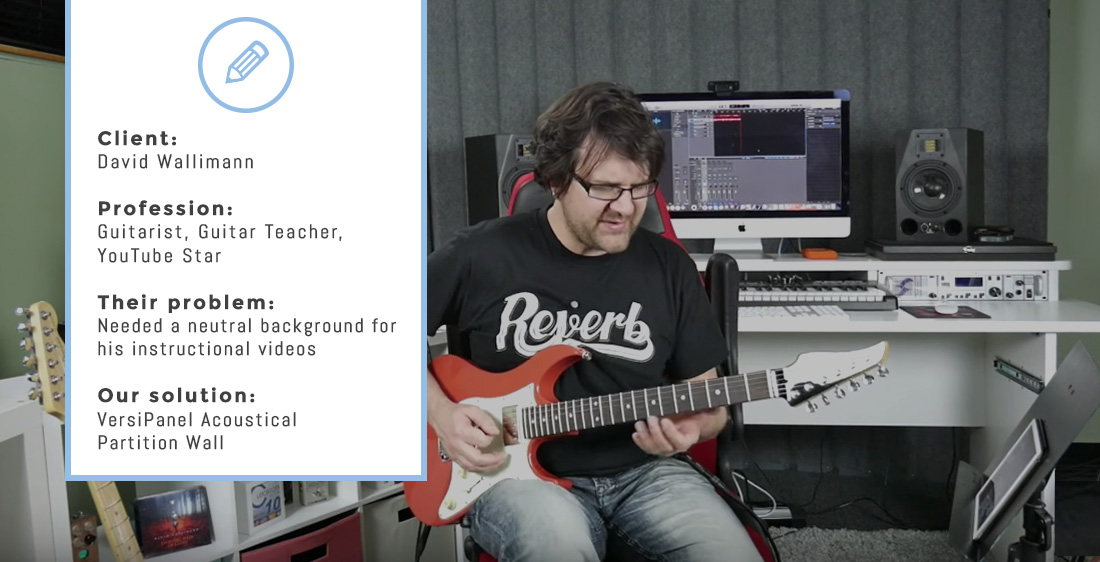 We've kept track of Versare's many brushes with fame here on our blog, from HBO's Silicon Valley to CNBC's The Partner, to being the soundproof partition supplier of choice for podcasters. Now, we have the fine honor of appearing in the instructional videos of musician, YouTube star, and guitar teacher David Wallimann. Formerly a teacher at Dweezilla, Dweezil Zappa's music camp, Wallimann has developed his own course for learning guitar and provides the entire course for free online. He also regularly posts engaging videos in which he explains a variety of techniques to over 100,000 subscribers.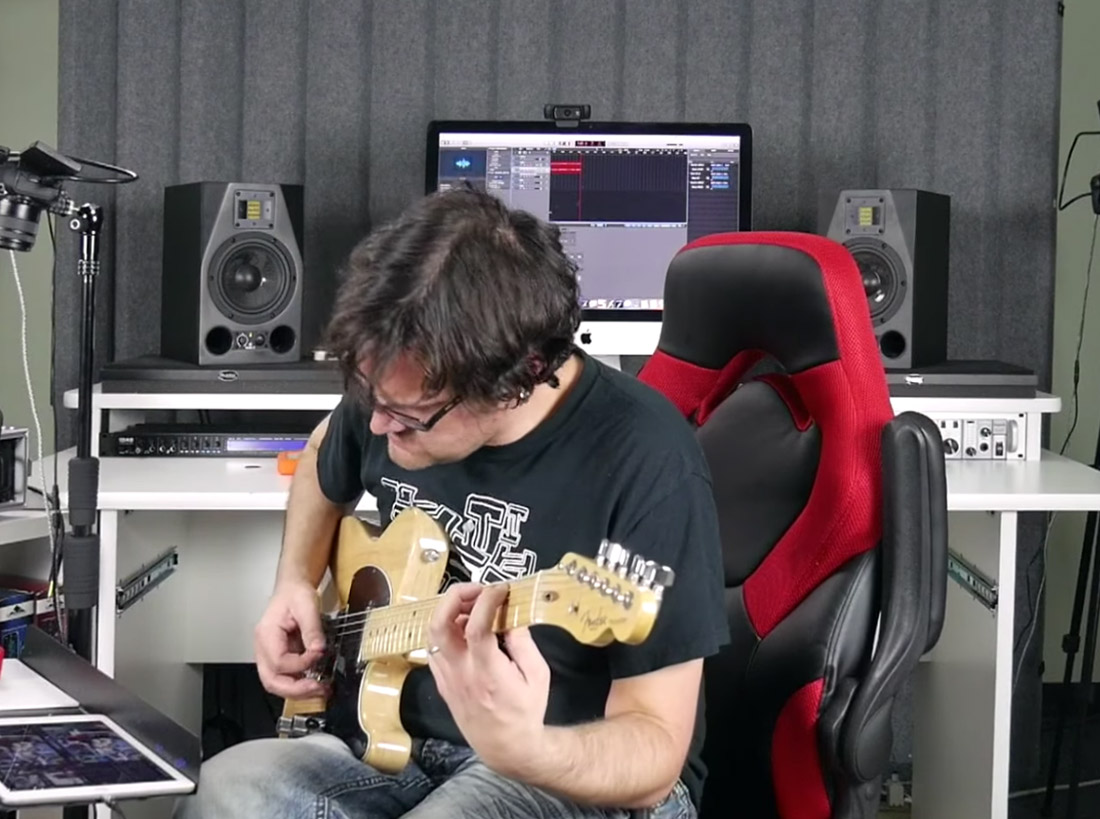 He also spends a great deal of time promoting one of his favorite sound panels—the VersiPanel. Wallimann ordered a gray VersiPanel from Versare to provide a visually pleasing but clean and inconspicuous background to his videos. He loved it so much that he recently ordered three more! And while Wallimann told us that his recording room is already soundproof, you can be sure that the VersiPanel is a wonderful option if you're looking for a portable wall to approve acoustics—whether it's in a recording studio, classroom, or testing space.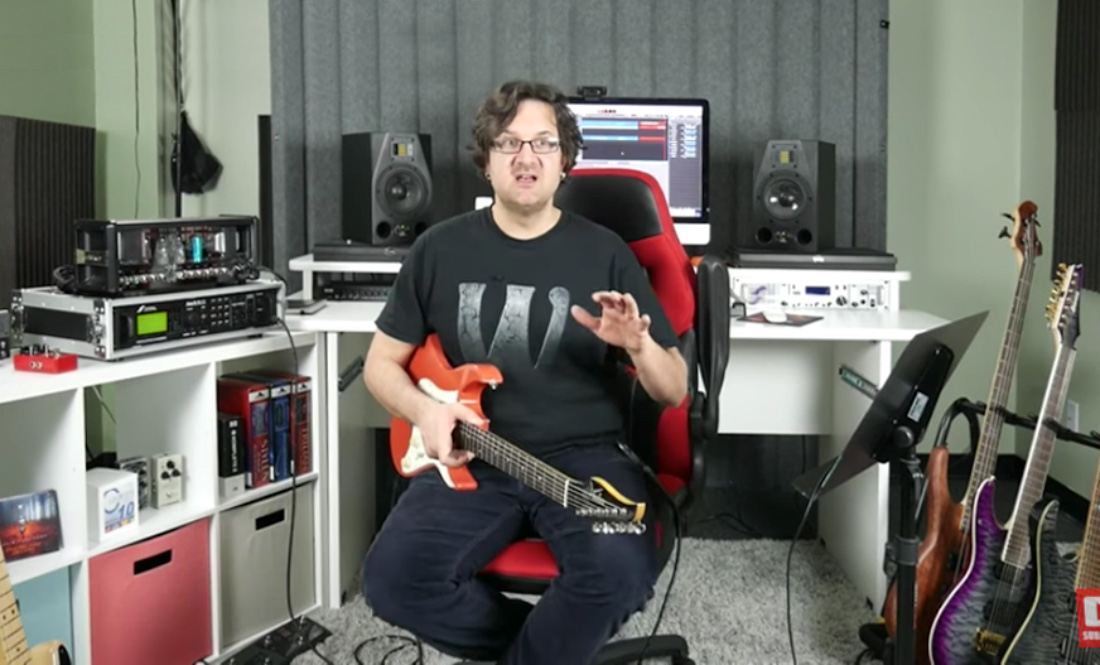 Because it's constructed of multiple small panels, the VersiPanel is incredibly flexible and can be shaped into an "S," shape, or a "C" or "L" with the addition of a VersiFoot. It's available in three neutral colors that will blend in with a variety of environments. Multiple panels can be connected because of VersiPanel's magnetic end pieces. For a smaller, less pricey version, available in primary colors, try our VersiPanel Jr., which is often the choice of daycares and others on a budget. Both the original VersiPanel and the VersiPanel Jr. are extremely lightweight and portable, come with free shipping, and are covered by Versare's one-year warranty.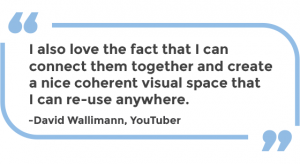 Order one today and become as satisfied with your purchase as Wallimann was with his. "The partition works well," Wallimann said. "The main reason I chose your panels is that they look very clean without distracting the eyes, keeping the focus on the important part of the video. I also love the fact that I can connect them together and create a nice, coherent visual space that I can re-use anywhere."
Check out his channel here for amazing videos covering tons of free guitar lessons, music tips, gears reviews and more — youtube.com/user/Wallimann
© Youtube (photos)