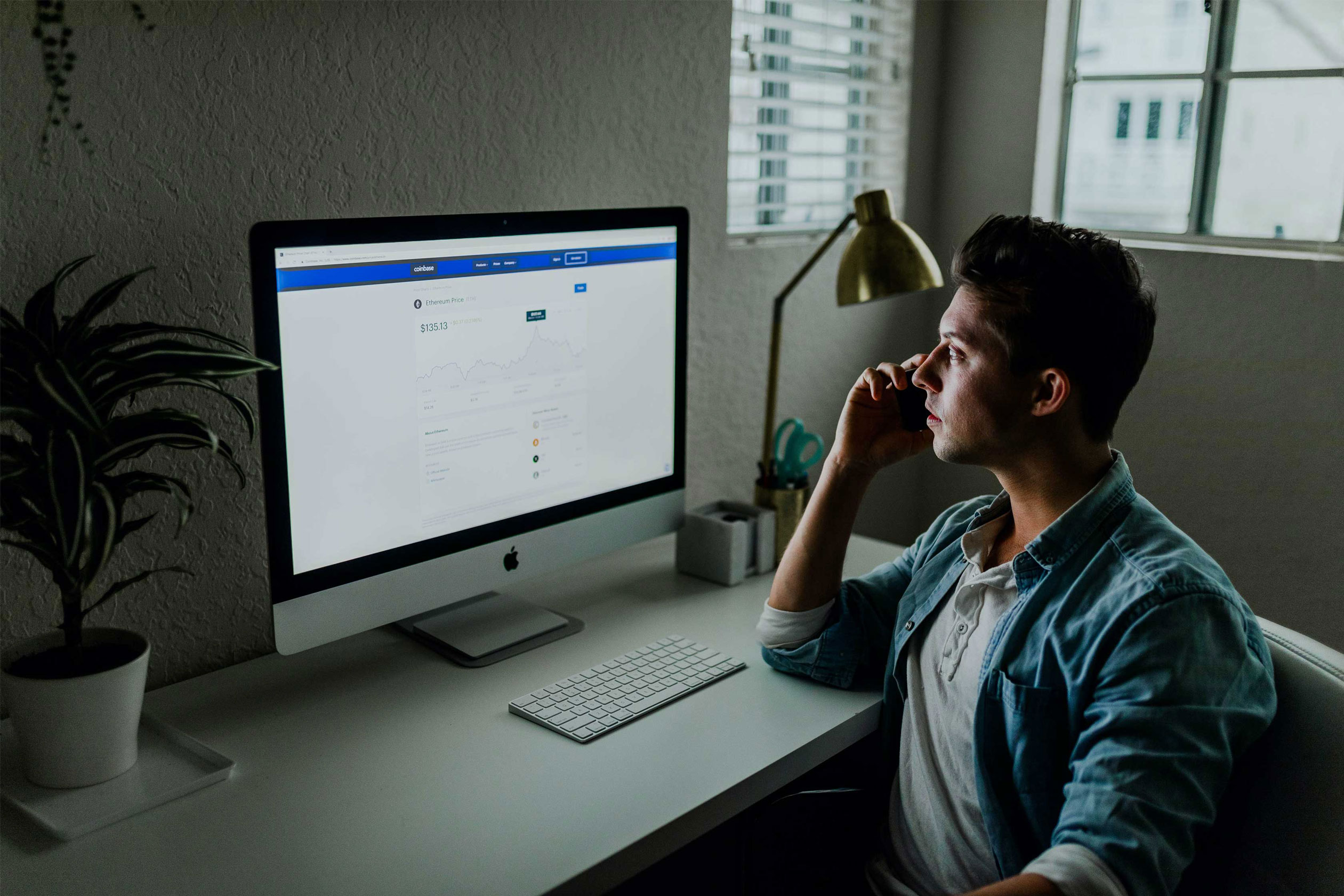 How to Create an Ideal Work From Home Setup
Who would have thought that one day the acronym "WFH" would universally stand for "work from home"? As time progresses, the shift to the home office has become normalized. The struggle has changed: at first, people questioned how to work remotely now they ask how to work from home effectively.
First, you have to ensure you have a proper work from home setup. Your productivity relies on many factors: from work from home equipment, to everyday distractions, to having a designated space. If you're looking to create a proper home office or determine whether your current setup could use an upgrade, this article is a great place to start.
What Are The Work From Home Essentials?
Planning out your setup? These are the basic work from home must-haves:
The ideal work space is a separate room where you can get away from all the activities at home. However, most people don't have a spare room they can convert to a home office. Luckily, all you need is a dedicated space in your house, whether it's a small corner or an entire room. . A nook underneath the staircase or one corner in your bedroom or living room can work well. You can boost your productivity by sectioning off your space even further with an economical room divider.
At the start of the pandemic, many people converted their kitchen counter to a work table. This had detrimental effects on their backs and posture. A desk (of the right height) is one of the most basic yet important home office essentials. The right work surface will allow you to sit up straight with your forearms parallel to the ground and your wrist laying flat as you type.
The Right Monitor Height and Position
The ideal monitor for your home office computer should be no more than 35 degrees to the left or right of where you are sitting. The top of the screen should be at, or slightly below, eye level.
A professional ergonomic office chair is best, but these products can be pricey. If you cannot afford this type of chair, look for one with adjustable height, lumbar support for your lower back, and wheels to roll around your desk space.
If you do not get enough natural lighting at your work from home setup, invest in high-quality, indirect lighting. The lights should not be in your field of view unless you want to risk eye strain. You could also have a ceiling light or tall lamp that illuminates most of your space. Additionally, blue light is more effective at keeping you alert than yellow-tinted light.
Importance Of A Great Work From Home Setup
If your work schedule is anything like it used to be in an office, you're probably going to be seated at your desk for long periods. But most people are surprised to find that it's not as easy to focus and stay productive at home as it is in an office setup.
At home, there are all manners of distractions—both internal and external. Plus, no one will keep you accountable but yourself. A proper workspace with all the home office necessities helps to establish a sense of normalcy and routine, which boosts productivity.
Most importantly, a proper work setup is good for your health. Poor posture, bad lighting, and excessive noise can cause serious health issues such as neck and back strain, blurred vision, carpal tunnel syndrome, and headaches.
The Best Work From Home Setup
Basics aside, how do you optimize your home office to be the best it can be? These are some of the tools and equipment you should take advantage of:
As mentioned before, a room divider can do wonders to transform your space into an office. The best dividers for an office are opaque so you can organize the space efficiently. Sound absorbing panels are also a nice addition to any divider.
It goes without saying that you'll need a computer to work at home, but many forget the importance of a fast and reliable one. Remember, you can't call IT when your computer crashes or your internet loads slowly. Play it safe by investing in a proper work device.
If you need to drown out the noise from housemates or the outside world, speakers are great for playing some tunes as you work.
Ergonomic keyboards are designed to maximize comfort and reduce strain on your body by keeping your hands, wrists, and arms in more natural positions than you get with standard keyboards. Get one with additional wrist support while you're at it.
Most days, you don't realize how much you use your mouse or touchpad until your hands and wrists start to hurt. A sturdy, comfortable mouse fits well in your hand and has a bit of grip.
Not many people think they need a printer among their work from home supplies, but printers are essential in many ways. From invoices to envelopes to copies of reports, printers always come in handy.
Work From Home Accessories
Looking to step it up a notch? You can enhance your life with these work from home products:
A Desk Lamp
A monitor mount or laptop stand
Wrist pads for your mouse or keyboard
Noise-canceling headphones
A good webcam and microphone for video calls
A whiteboard
USB adapters and cables
Get It Right With Versare
Trying to find the right space for your work from home setup? We offer a solution for just about any space-division problem. From cubicles and workstations to acoustic panels: see how we help people like you organize their home offices efficiently and affordably.