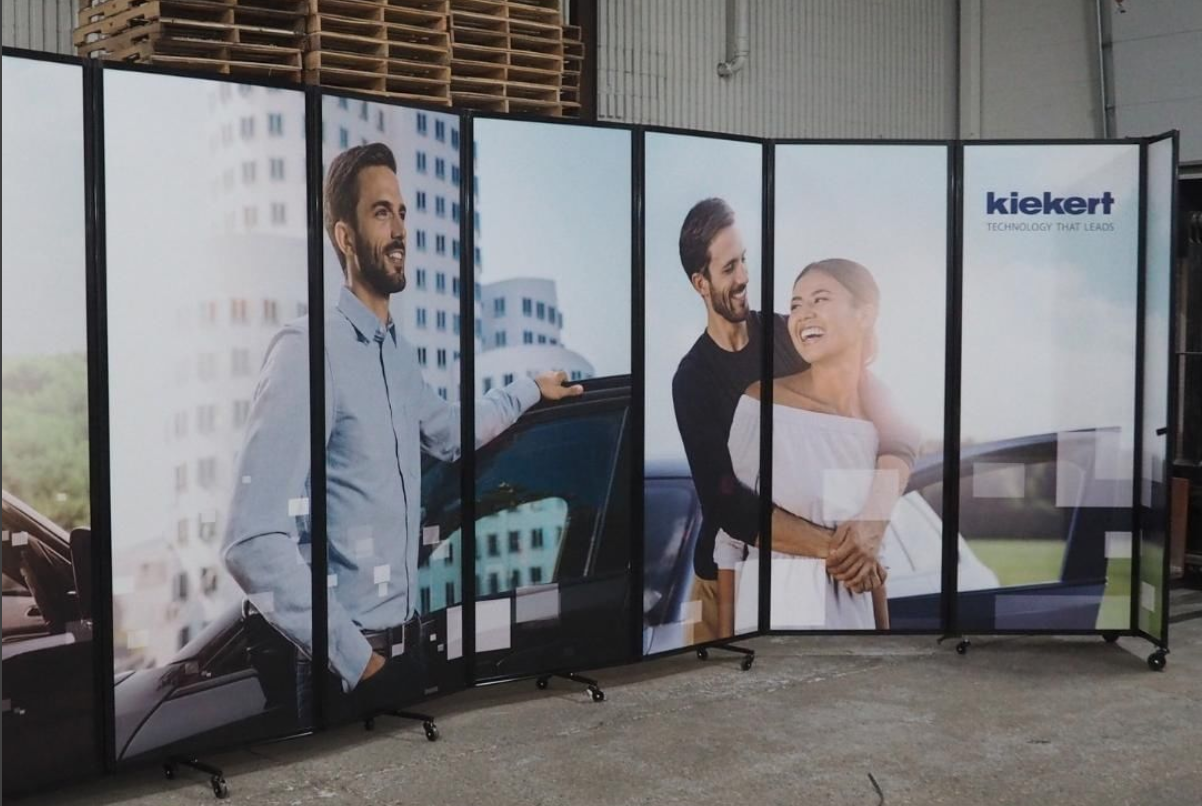 You probably already know that your company's brand is an important part of marketing to potential clients and getting new business. But what if we told you that incorporating your brand into your workspace could be just as vital? Let's take a closer look at why a brand-forward workspace should be a part of your growth strategy.
What is a Brand-Forward Workspace?
A brand-forward workspace is an environment designed to reflect your company's identity, values, and purpose in a way that prompts an emotional response from the people who use your space. In addition to your company logo, the design, color, furniture, and layout of your office can all be a part of telling the story of who you are as a company.
Why Does Branding Matter in a Workspace?
Branding can help current and potential clients connect with you. From your external marketing to your office space, your branding is what draws them in. Your brand tells the story of who you are, what you do, and why you do it, and incorporating that into your workspace makes people feel more connected to your business.
But even if clients never set foot in your offices, workspace branding still matters. When done well, a brand-forward workspace can create a sense of community and teamwork among your staff, which in turn helps them stay engaged. It can revitalize your employees, inspiring them toward greater productivity.
Clearly communicating your values through workspace branding can also help you attract employees who are a good fit for your company. And staff who are inspired by a corporate culture that fits their personal values will want to stick around longer.
How Do You Incorporate Your Brand Into Your Workspace?
Adding branding to your workspace is more than just slapping your logo on the wall or on some coffee mugs. While we all love a good coffee mug, there's so much more you can do to create a brand-forward workspace. Here are a few ideas:
Incorporate images into your workspace. Your logo is a good start, but you could also include artistic images of your products, snapshots of the process used to create your products, or photos of happy customers. Versare's Custom Printed Room Dividers are a great way to add more images into your space.
Use color. If you have a logo and website, you're probably already using a certain color scheme. Use those colors throughout your offices by painting walls or buying furniture in those hues, or by using accents of color. We offer colorful acoustic panels and room dividers that can quickly and easily add a pop of color to any room while also improving acoustics and providing flexibility for your space.
Tell your story using your office layout. How you set up your space says a lot about who you are as a company. For instance, if you are a business that values teamwork and collaboration, an open office layout will emphasize that better than traditional enclosed offices.
Looking for more ways to create a brand-forward workspace? We'd love to help. Visit our online shop to view all of our products, and follow us on social media for more ideas and inspiration.