Portable partitions and room dividers are generally available in 3 material choices: fabric, polycarbonate and canvas. Each of these materials offers a different purpose and can ultimately be a great asset to your partition if you know which choice will accommodate your setup best.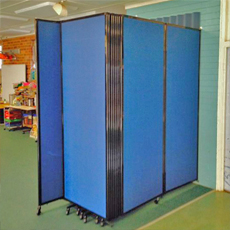 Fabric which is the most popular choice, is a perfect choice if sound control is one of your main concerns. The combination of fabric and fiberglass used in Portablepartitions.com panels is sound-absorbing, making it a great choice for testing facilities, churches, schools, banquet halls, and conference centers. It is also available in 24 colors, making it easy to find a color that will go with your décor or theme. The fabric is fully tackable, allowing for you to display artwork or signage.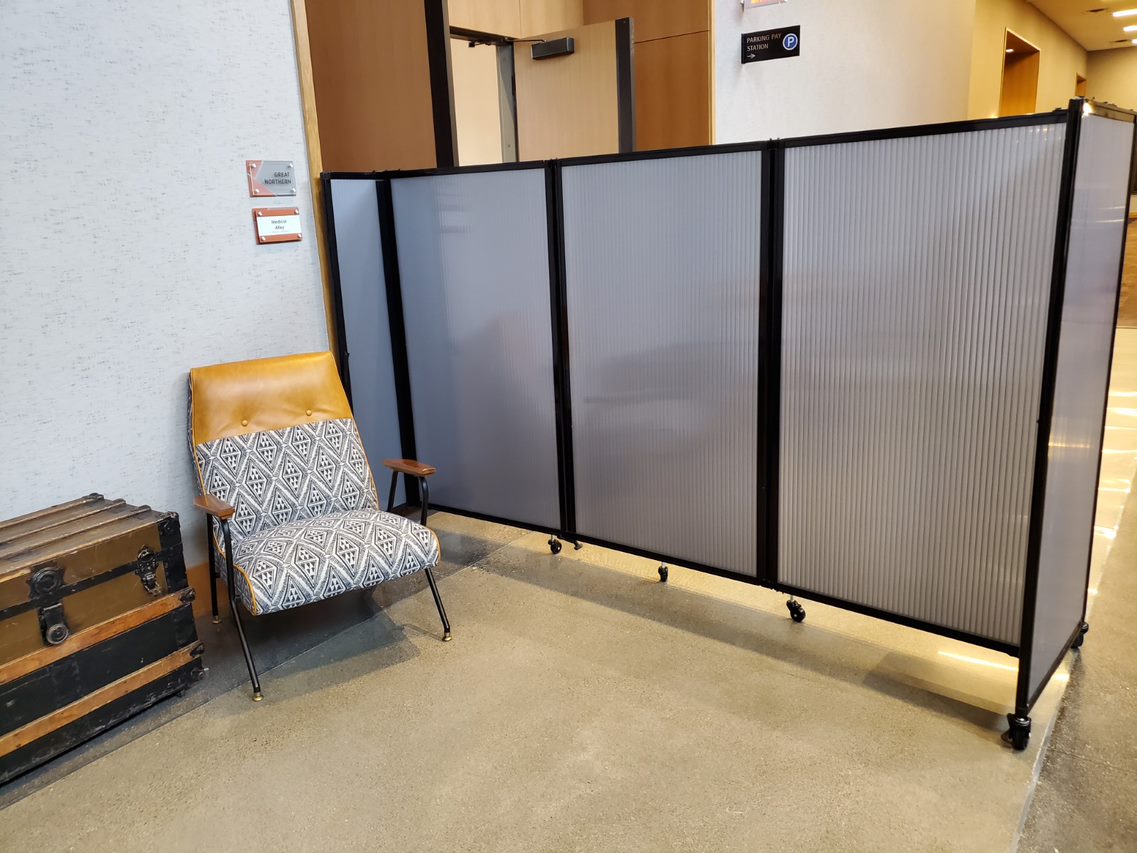 Polycarbonate material is going to be the best choice for your needs. Polycarbonate room divider panels can easily be washed down and towel or air dried. This is the perfect solution for spray tan salons, art rooms, or laboratories that deal with harsh chemicals that would otherwise damage fabric or vinyl. Many restaurants use the polycarbonate partitions to divide their outdoor seating areas since it can also take on the elements of the outdoors. The polycarbonate material also allows for an illuminated area that is great for private parties that call for extra privacy without the need to bring in extra lighting. Polycarbonate is available in six colors with varying opacities, allowing for a range of lighting options.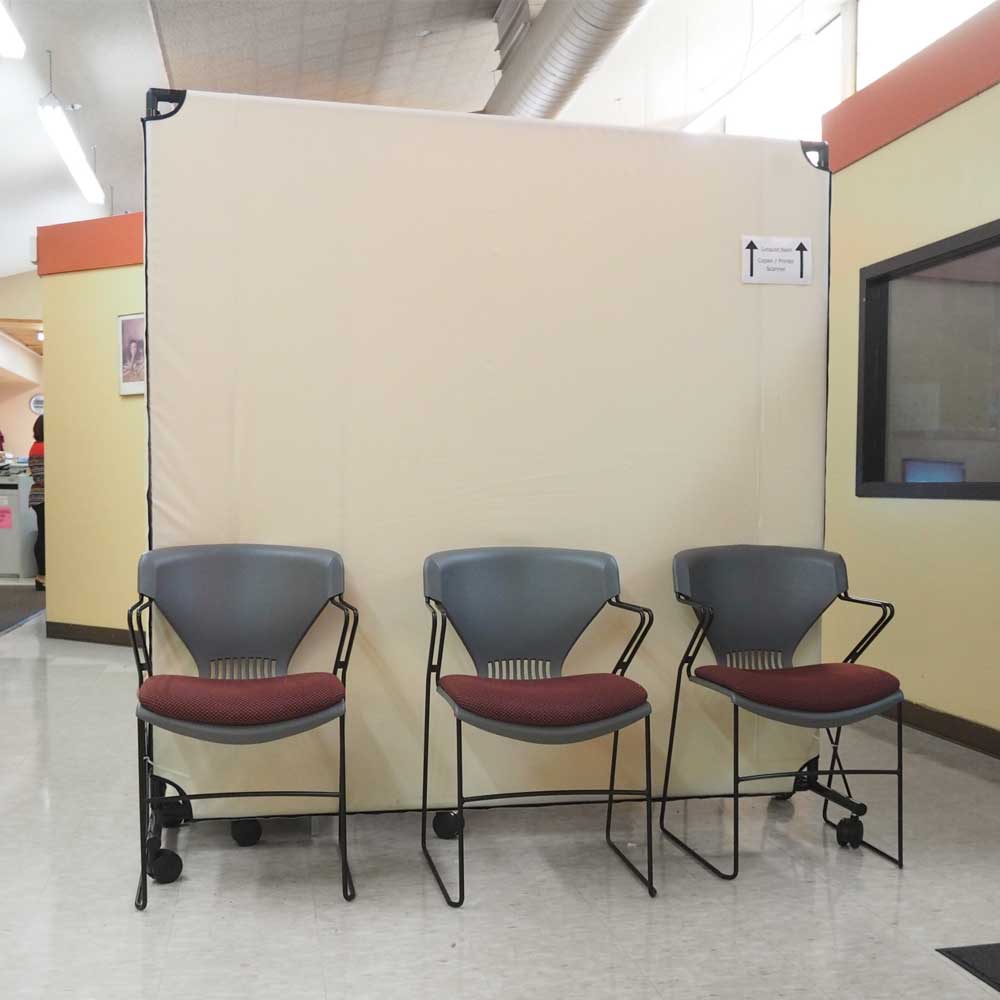 Canvas is also available for the partitions, and falls somewhere between fabric and polycarbonate. Canvas room dividers can also be wiped down with water, but they are not suitable for the outdoors. It is a good alternative for those who want the look of fabric, but need to easily clean their units. Canvas will help absorb some sound but will not provide the same acoustics of fabric. It is available in 4 attractive colors.
For more room divider ideas, check out our entire selection of room divider colors and styles.