Rezworks Gets Creative In Fortitude Valley
Colin Wheatland (instagram handle @rezworks) and his business partner Claudio Filho (instagram handle @hussardo), are the men behind the successful start-up Rezworks. The new business is an original art & photography studio and production space in Brisbane, Australia's Fortitude Valley. This part of Australia is packed with restaurants, bars, performing arts, fine art galleries, and record stores. The location was a perfect spot to bring incoming traffic of both creative and curious minds.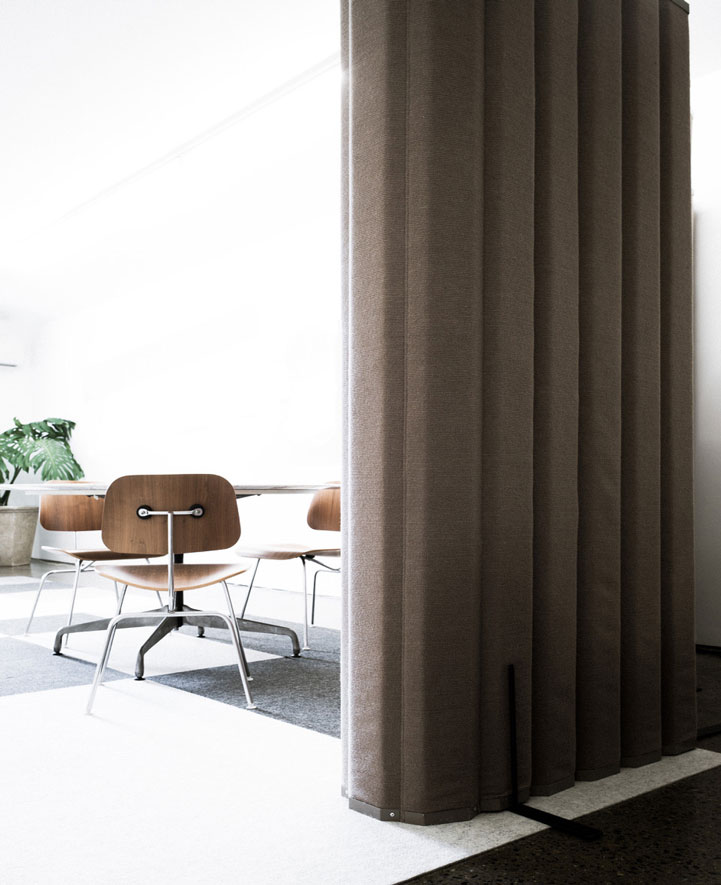 Colin was fortunate to stumble upon a building that was once a Farrier's Cottage for horsesmiths /blacksmiths. From that point, he has had the vision to turn this beautiful space into both his living and work areas. This is where he came to Versare looking for help. Partitions, like our VersiPanel Acoustical Wall, can be quite handy in households for room separation. "Your wonderful panels are used in several ways — specifically separating work from 'home,' said Wheatland. "We use the partition to establish 'areas' within the space. As the VersiPanel is moveable, it allows the space to remain flexible as per needs."
Rezworks uses the acoustic partitions in a variety of other ways. To help keep the creative juices flowing, they often play music through a set of powerful German ELAC amped speakers. The set can produce a massive sound, which may not ideal at all hours of the day. As a result, they have positioned the ribbed acoustic wall partition directly behind the speakers to dampen the noise for the neighbors.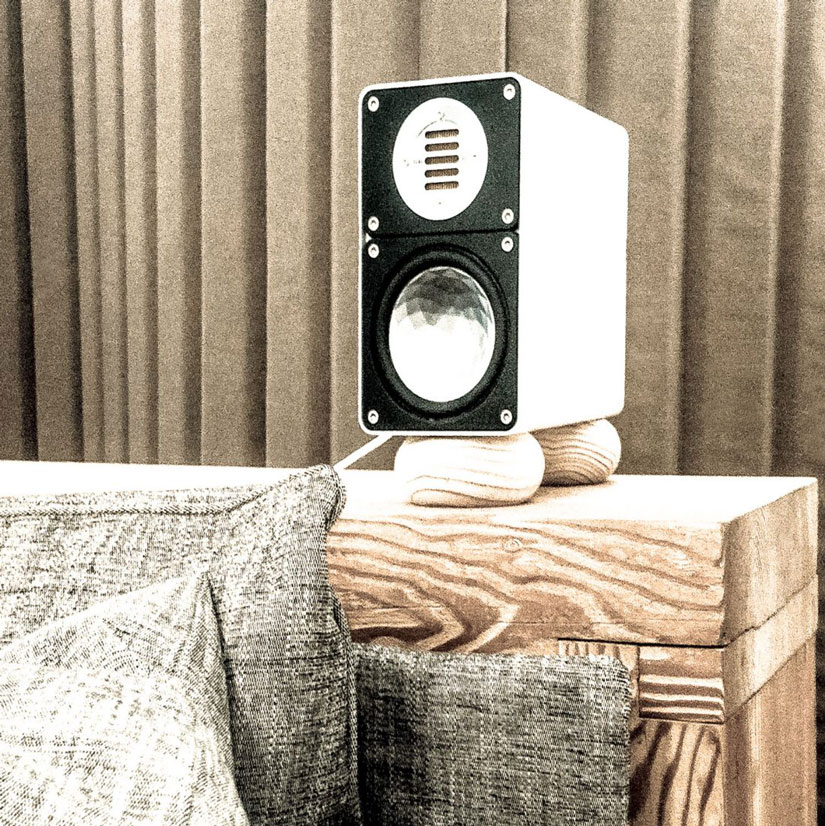 The space may be used as an art gallery for shows, but it is also often used as a production space to prep for incoming crowds. Rezworks recently received a grant for a large-scale printer. Their future plan is to use the VersiPanel for drying and showcasing unframed artwork. The wall is indeed tack-friendly, making it a perfect portable art wall for displaying work to the public.
Features which make this product the perfection partition for your art & music studio space include:
The wall panel rolls up easily for storage, banded tightly with a velcro strap
The ribbed acoustical partition is durable with sound-dampening properties
Magnetic ends allow for unit-to-unit connection
A variety of shapes and arrangements allow flexibility within your space
Also available in a smaller form, known as the VersiPanel Jr.