Posted by Versare on Aug 22nd 2023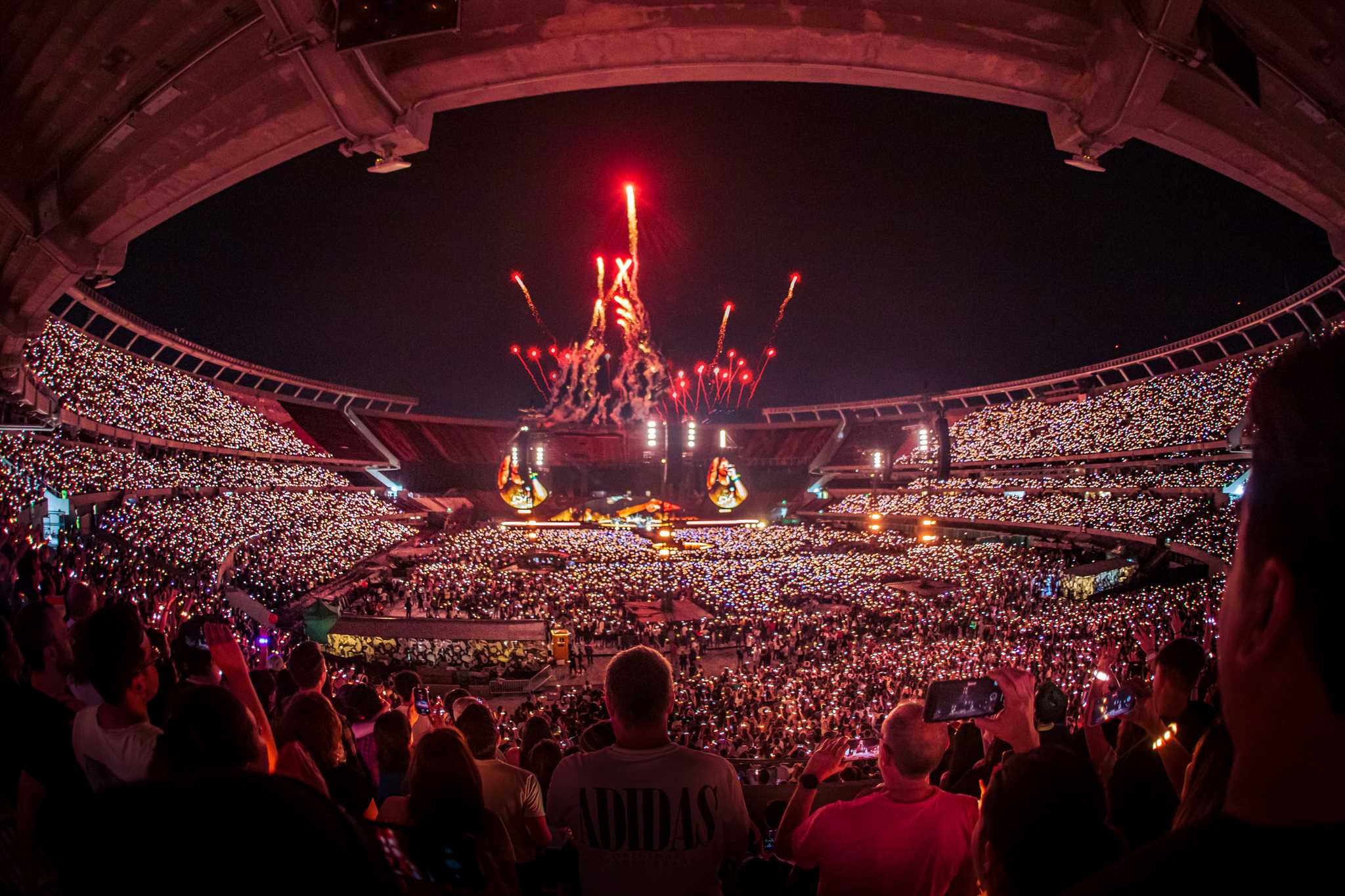 You may know Versare for room dividers, cubicles, modular walls and more – everything to help you create the space you need in the space you have. But did you know that Versare Flooring has helped some of the world's most iconic stadiums transform their field to host epic concerts and events? River Plate Stadium in Buenos Aires, Argentina is just one such example.
DF Entertainment pioneered the live music industry in Argentina. As Argentina's leading promoter, they developed a rapidly growing list of artists, concerts, and venues. In 2018, Live Nation acquired a majority stake in the company. Since then, they've been partners for live concert events with internationally renowned artists, continuing to grow the reputation and reach of Live Nation Latin America.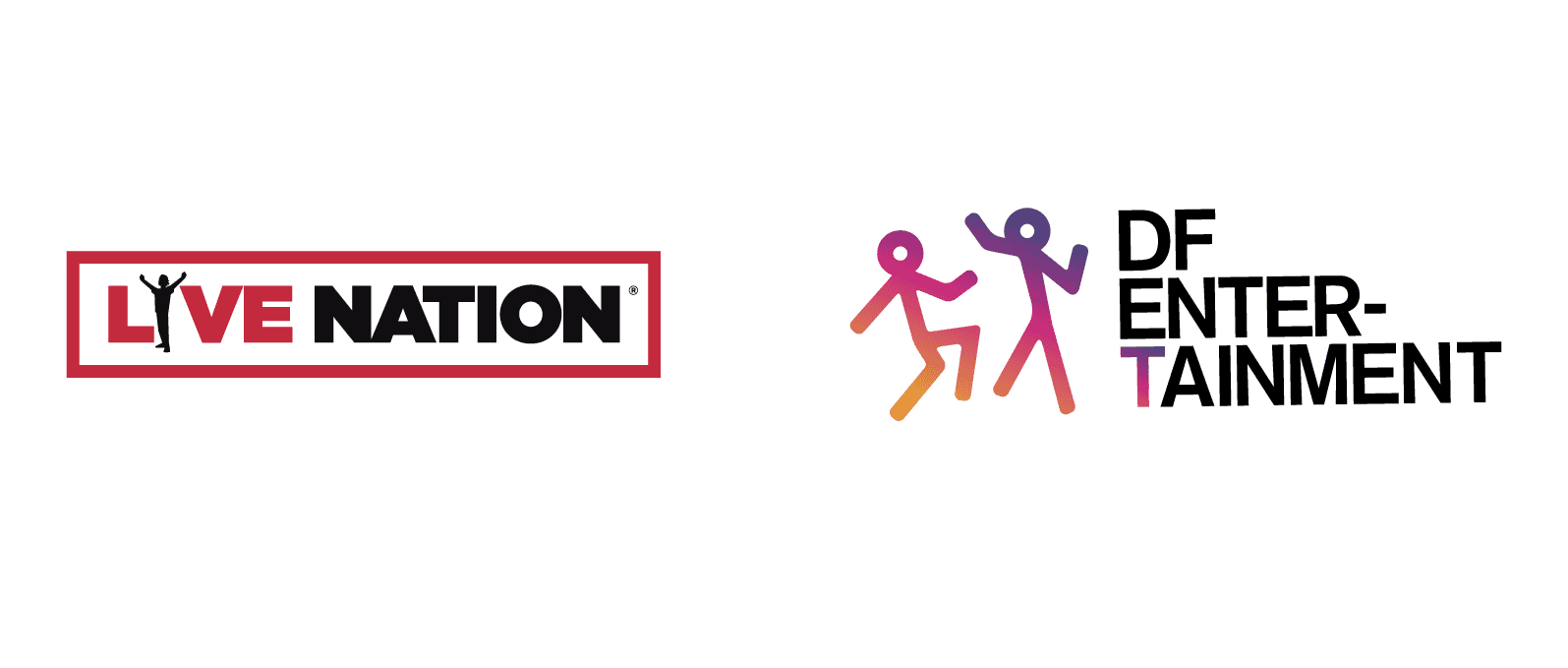 With a heady concert lineup at the end of 2022 and early 2023 – they booked a series of blockbuster concerts for the largest and most iconic venue in Buenos Aires, Argentina – Estadio Mas Monumental River Plate. River Plate Stadium is considered a crown jewel for performing artists, with superior acoustics, a fantastic atmosphere, and amazing fans. The stadium is also home to the Club Atlético River Plate professional football team and hosts the Argentinian national football team as well.
Shortly before these scheduled concerts, River Plate had installed a new, multi-million dollar hybrid turf system, and turf protection was of paramount importance.
Doug Mark, International Business Development for Versare, was introduced to Mark Grace of SIS Pitches, which manufactures, installs, and maintains grass, artificial and hybrid turf. SIS had completed the new installation at River Plate, and Mark was involved in maintaining the turf. Through this relationship, DF Entertainment came to choose Versare's EverBase protective turf system.
Adding New Revenue Streams and Protecting the Pitch for Play
Live Nation Latin America's first concert to be held on the new turf was Guns N' Roses on Friday, September 23, 2022. Five days later, Wednesday, October 1, the River Plate football team had a match scheduled. Turf protection was critical given the tight timeline between the concert and the match.
They selected Versare's EverBase Turf flooring system for ease of installation and unique features that would ensure the new hybrid turf would be ready for play. The flooring could then be installed for multiple concerts by Coldplay and two by Harry Styles. EverBase Modular Flooring delivered:
Full-Field Protection. For the full concert lineup and subsequent matches, EverBase Modular Flooring protected the entire field surface from wear and compaction from concert foot and equipment traffic.
Fast ROI. With one investment, DF Entertainment/Live Nation Latin America installed this flooring system 7 times to accommodate their all-star concert lineup at River Plate Stadium. Within three to four installations, they recouped their original investment.
World-Class Support. Versare expedited flooring shipments to Buenos Aires and was on hand to oversee and assist the promoter with installation. Once DF Entertainment personnel were trained, they were able to install, break down, and easily store.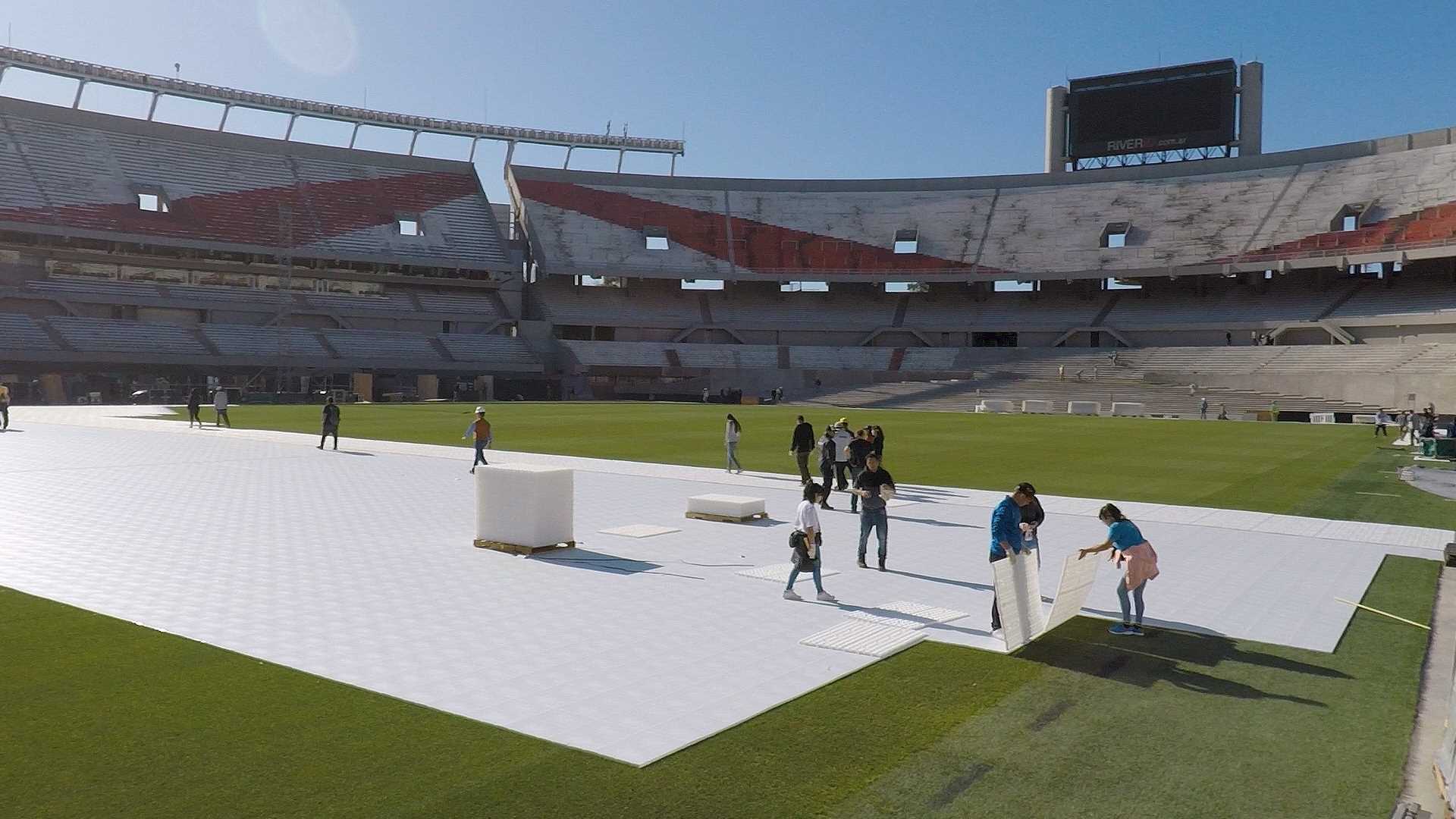 "We had Guns N' Roses Friday, September 23rd and the covers for the audience were down no longer than 60 hours," Mark Grace, SIS Grounds Manager shared. "We hosted a game 5 days after the covers were removed. The protection combined with good turf management practices that were carried out prior to and post-event, allowed us to host an Argentinian league game with no issues whatsoever."
A month after Guns N' Roses, the EverBase system was installed again for an unprecedented 10-night concert stand by Coldplay, followed by Harry Styles for two nights in December – with no degradation to the pitch.
Instilling Pride and Boosting the Economy
DF Entertainment/Live Nation Latin America now has a durable and reusable flooring solution for concerts at River Plate. Extending the use of the stadium beyond football adds a new revenue stream for River Plate, more opportunities for Live Nation Concerts to host concerts at this internationally acclaimed venue, all while ensuring the pitch is pristine for matches.
The Argentinian people and residents of Buenos Aires are naturally proud of their Estadio Mas Monumental River Plate. The increased use of the stadium for live events not only boosts the economy – it adds to the prestige of the country and city.
Are you looking for creative solutions to transform your space for other uses? Contact us today!