The Bridge Teen Center - Versare's Room Divider 360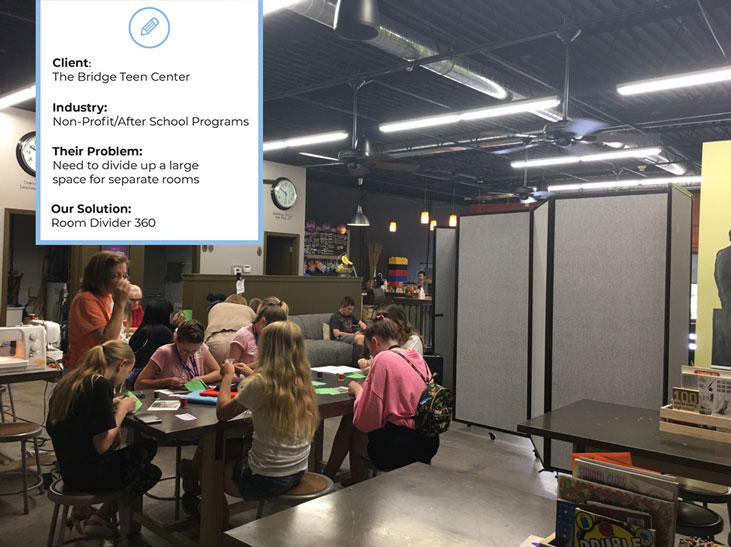 Amanda Speakman, Program Associate at The Bridge Teen Center, was tasked with finding a way to create different activity rooms within a large open space at the Center. She was looking for a room divider that could be easily stored and assembled. And that also could absorb sound and was pleasing to the eye. She came to Versare looking for a solution.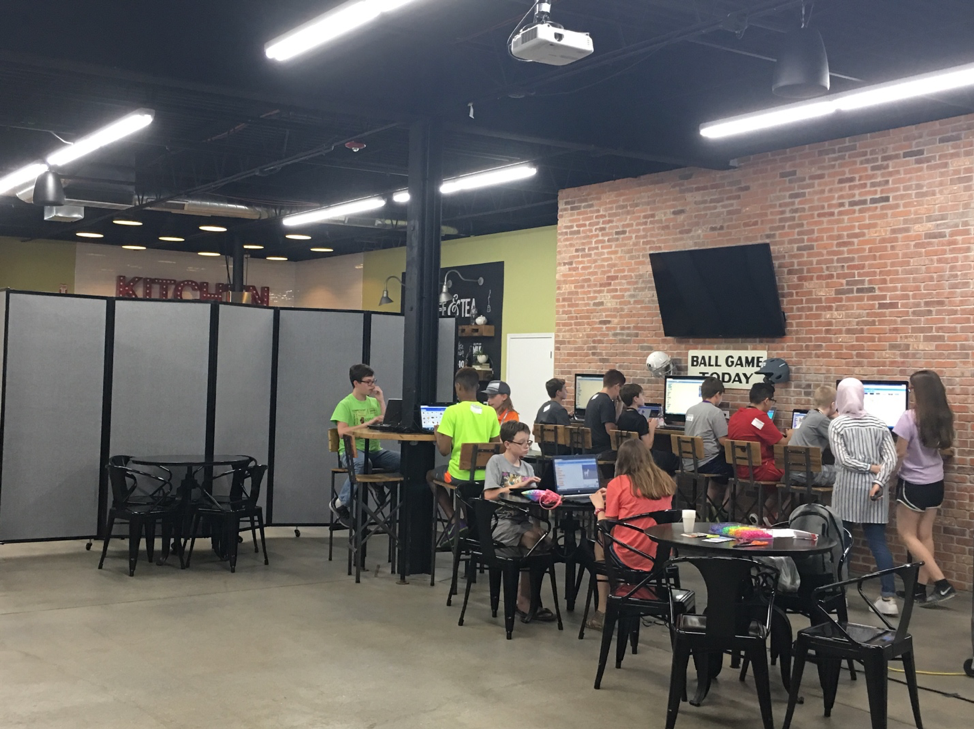 Versare worked with Amanda and The Bridge Teen Center to find an effective solution - which ended up being the Room Divider 360. The Room Divider 360 was the perfect choice as it easily expands and divides an open room into multiple private areas creating the different activity rooms The Bridget Teen Center was looking for. It also helps absorb sound, comes in a variety of colors, and can easily fold up and put in a storage closest. All features that fulfilled The Bridge Teen Center's needs!