Versare IRL: SoundSorb Wall Panels
We share a lot of customer testimonials and how successful our products work out for others. But we don't really share how often we use our own products. This new series will feature our products and how we use them in real life (IRL) in our own office and warehouse. Besides the obvious use of Hush Panels as cubicles and the DivideWrite in our conference rooms, we use a variety of our products in different ways. For example, we have a custom printed Room Divider 360 in our lobby and Sound Stones in our cafeteria. We also use
SoundSorb Wall Panels
in our Hush Panel Cubicles. SoundSorb Wall panels are the highest quality acoustical panels. Made from high density 100% polyester fibers, SoundSorb Wall Panels control excess room noise and are lightweight. They are also fire resistant, mold-proof, and moisture proof. They come in four different shapes and colors so they can subtly be added into any space – even cubicles.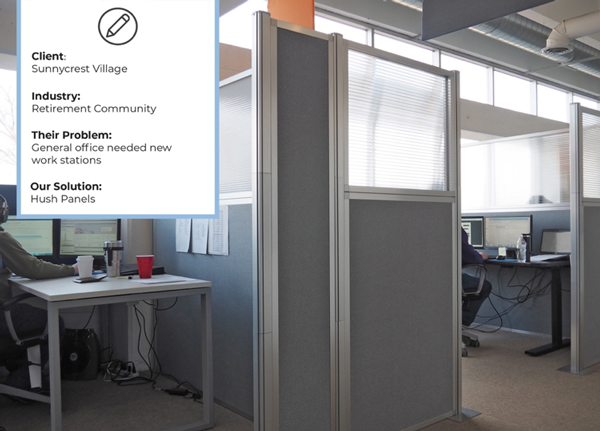 In our office, one of our Sales Representatives added these panels to his cubicle to help reduce noise. When he's on the phone all day, it can be loud and a small annoyance to those in cubicles around. Installing the SoundSorb Wall Panels in his cubicle has helped dampen the noise so his coworkers can do their work in peace. They also are tackable and can double as a stylish bulletin board. SoundSorb Wall Panels are environmentally friendly since they are made from PET bottles! The bottles get turned into a soft yet strong material that is durable and has great acoustical performance.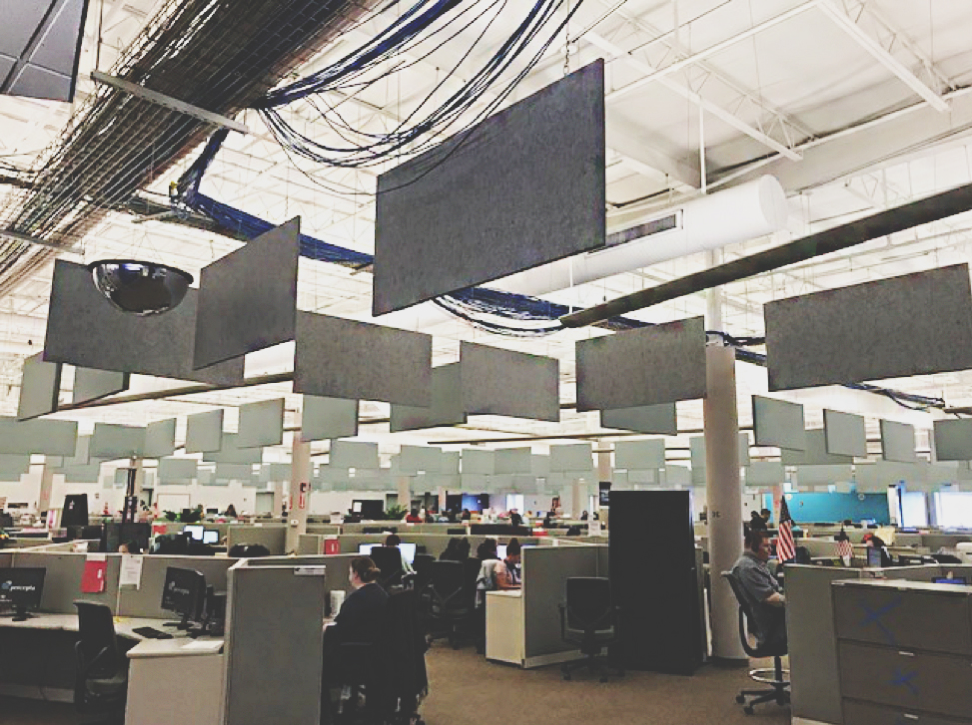 You can purchase your SoundSorb Acoustical Wall Panels on our website
! And be sure to check out our social media to see how customers use their SoundSorb panels and how we use other products IRL.