We share a lot of customer testimonials and how successful our products are for others. But we don't really share how often we use our own products. This new series will feature our products and how we use them in real life (IRL) in our own office and warehouse. Besides the obvious use of Hush Panels as cubicles and the DivideWrite in our conference rooms, we use a variety of our products in different ways. For example, we have a custom printed Room Divider 360 in our lobby and Sound Stones in our cafeteria. We also use
the Quick-Wall
outside of our Hush Panel Cubicles.
The Quick-Wall is a 3-panel room divider that provides both sight and sound privacy. It is made with our patented 360 degree hinges which allows it to be arranged and stored easily. Each panel is wrapped with acoustical fabric, helping dampen sound, and it is also tackable so it can be used as a bulletin board. In our office, one of our sales representatives added a Quick-Wall to be more concealed in his cube. It acts as a door way into the open part of his cube so he can have more privacy when making phone calls and doing work.
The Quick-Wall comes in a variety of colors and fabric materials so it can easily fit into any office or interior space. It can also completely conceal a cube opening for moments when complete privacy is required.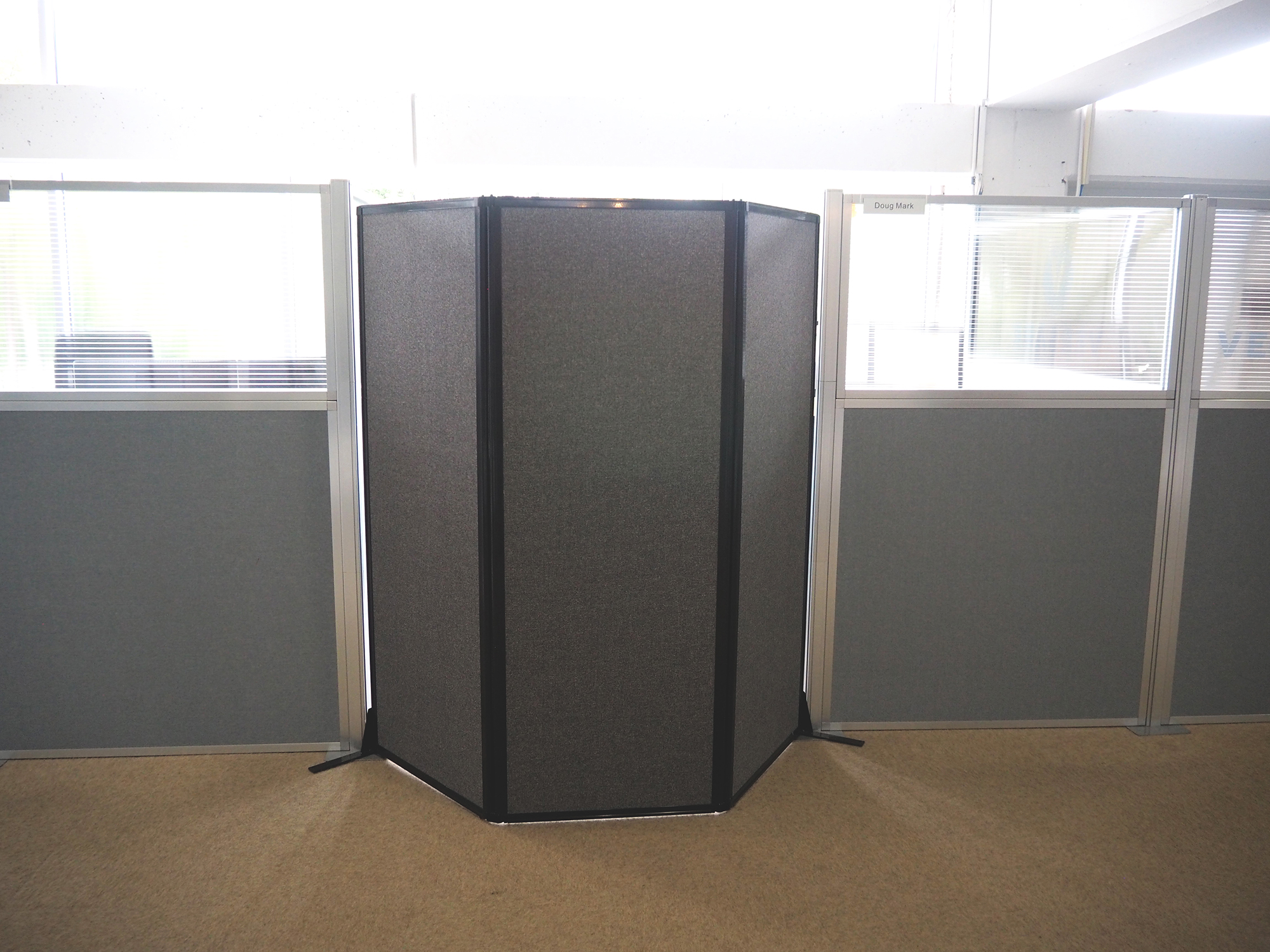 You can purchase your Quick-Wall on our website! And be sure to check out our social media to see how customers use their Quick-Walls and how we use other products IRL.