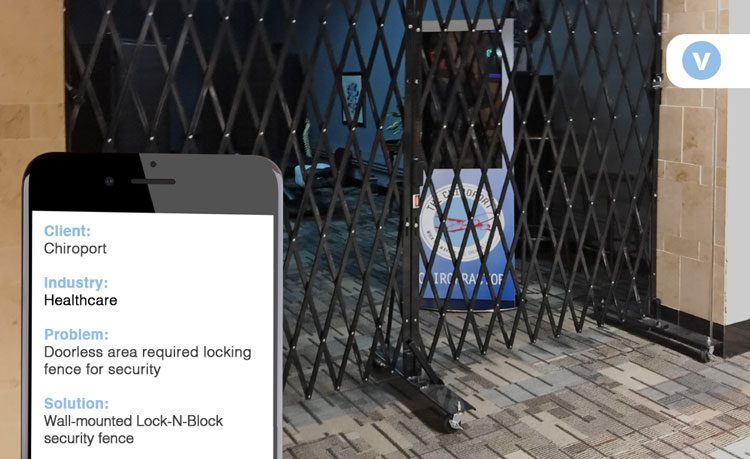 Security is one of the many reasons that customers come to Versare for
portable barricades
. When warehouses, schools, and small businesses need to block off areas to keep merchandise and good safe, their choice is the Lock-N-Block Collapsible Security Gate. Chiropractic service Chiroport operates in terminal one of the Minneapolis-Saint Paul airport. Their services include trigger point massage, stretching, and adjustments. Because they operate out of a small location that opens directly onto the concourse, and since the airport has 24/7 traffic, Chiroport needed a system to securely lock the facility while closed. Furthermore, they needed this system to be affordable, acceptable by the airport, and functional to allow easy access and visibility to the business for advertising purposes during off hours.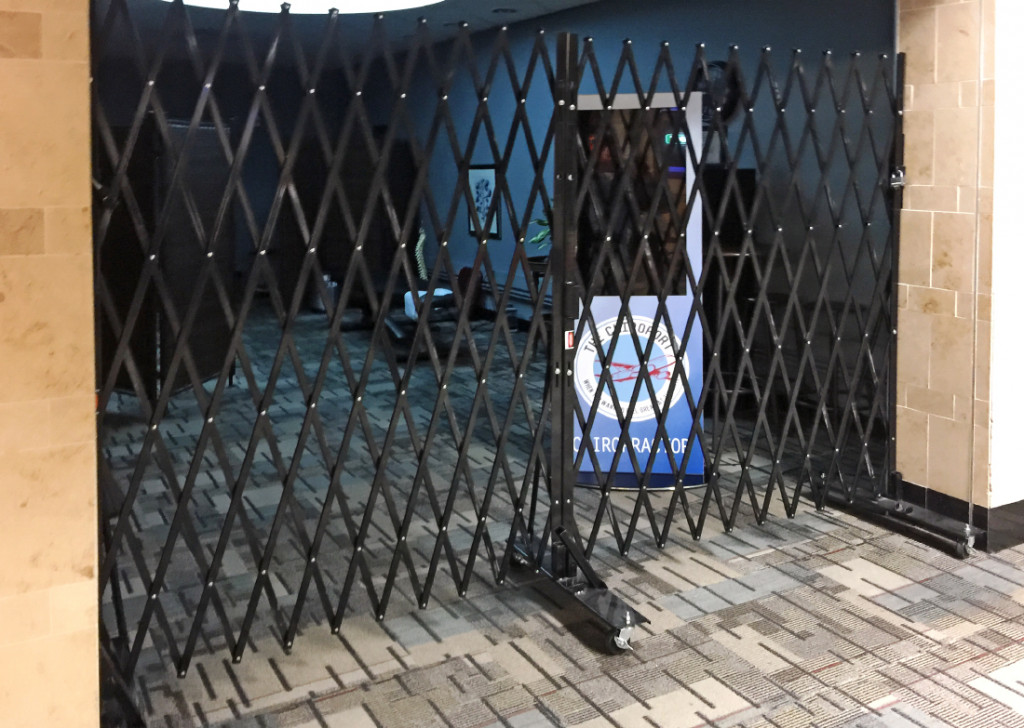 Versare's solution was, of course, the Lock-N-Block. A portable, wall-mounted security fence, the
Lock-N-Block Security Gate
can be quickly collapsed or expanded and locked. The Lock-N-Block security gate is available in three durable finishes: silver, black, or yellow/black industrial powder coat, making it suitable for a multitude of settings. Chiroport chose a black finish to match their décor, and the gate's 6' height was more than enough to keep the office secure.