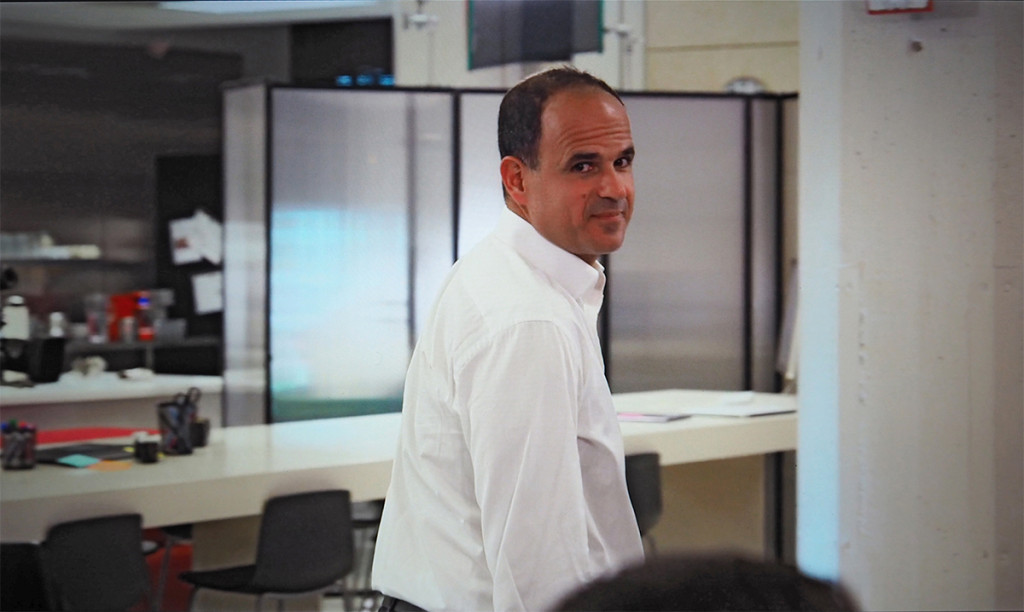 Marcus Lemonis is an entrepreneur who rose from orphaned Lebanese baby to millionaire status. His love for starting small businesses began when he started mowing lawns at age 12 and he hasn't stopped since. Now, he uses his spending power and business knowledge to help struggling small-business owners make it in this competitive world. On CNBC's The Partner, Lemonis is searching for the perfect business partner to help him run the companies that he invested almost $50 million in during the first seasons of his previous show, The Profit.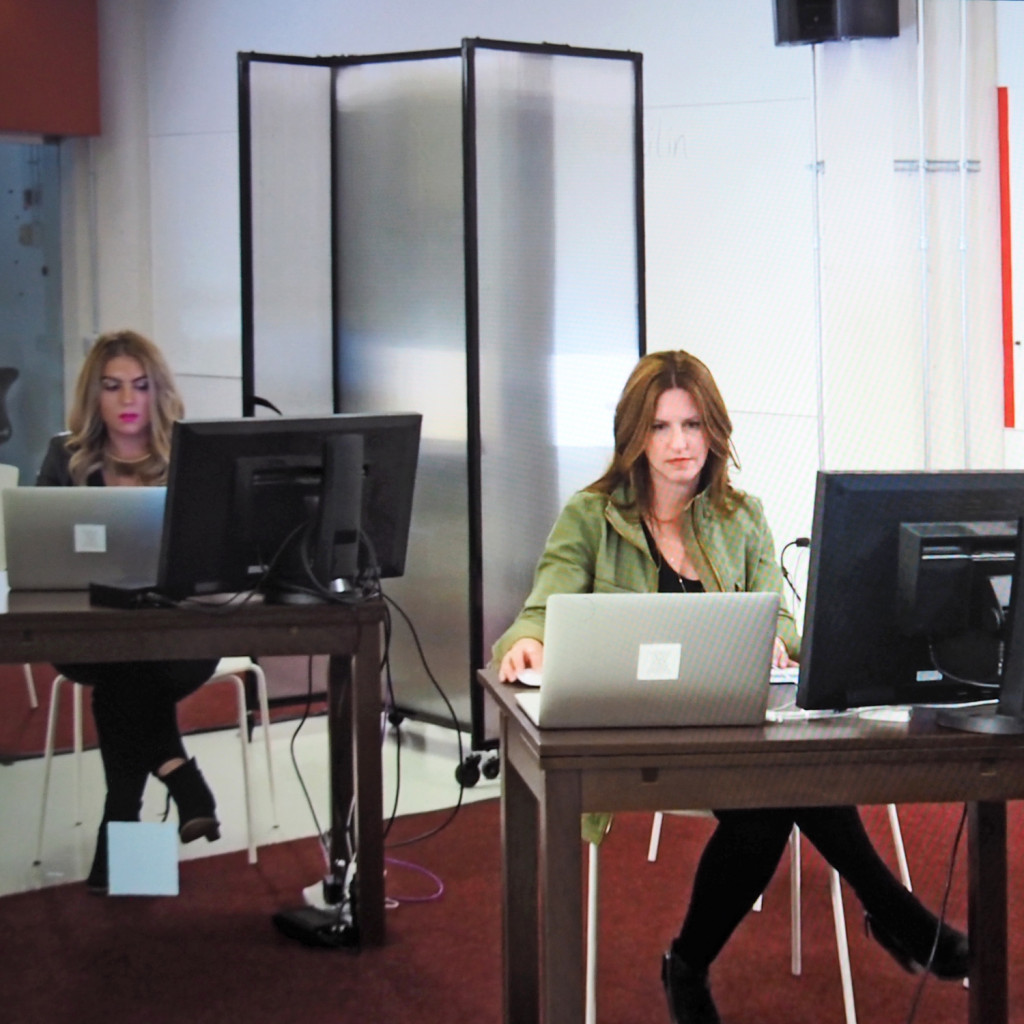 While Lemonis and a group of competitive business leaders are the stars of the show, Versare's very own
sliding StraightWall partition
plays an important role as well. Beginning in episode two of the show's premiere season, you can witness the popular portable partition in all its glory. As the competitors plan ad campaigns to sell themselves as the perfect partner, the Room Divider 360—featured in the sleek Clear polycarbonate finish—serves as an excellent accent. And it's available to easily roll into place when needed to divide space in the show's open-office setting.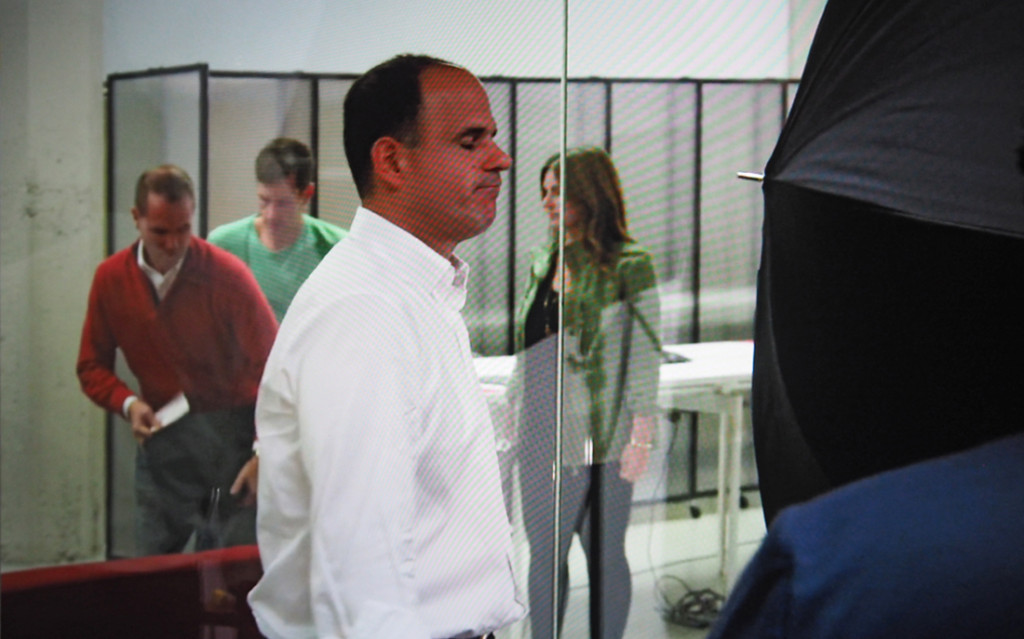 A sturdy, flexible, and beautiful partition available in a variety of material and color options, the StraightWall is a great option for modern offices. The plastic polycarbonate finish, chosen by the makers of The Partner, is available in a classic clear, along with eight other colors, each with its own level of translucence, allowing light in while preserving privacy. The low-profile casters provide stability our competitors don't provide and make it easy to move the divider where needed. When you're looking for the perfect decorative, portable wall for your office, the choice is clear: Versare's StraightWall partition.