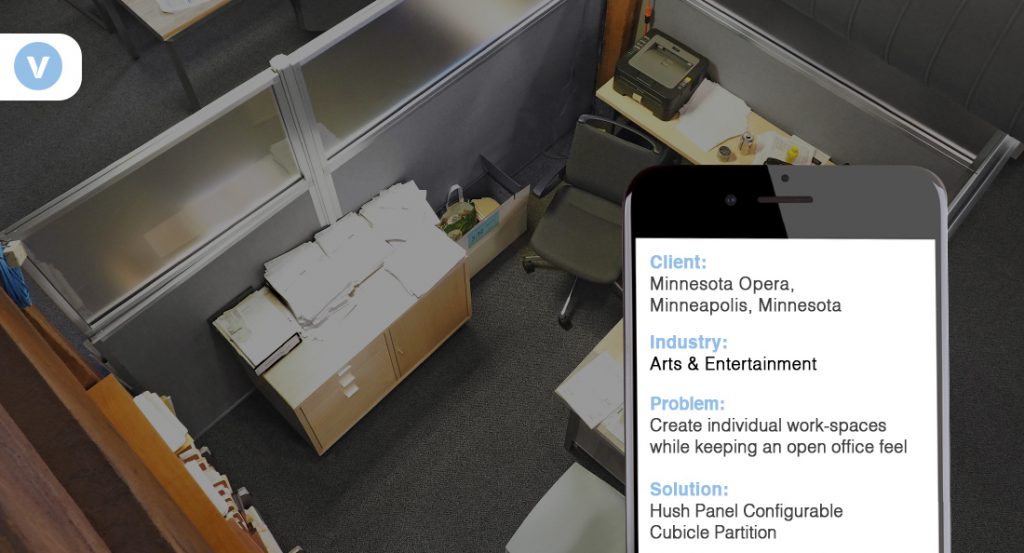 Versare is a big advocate of community involvement and the arts. We are also experts at improving office arrangements and acoustics. So combining all of those passions into one project is always a treat for us. When Steve Mittelholtz, Facility Manager from the Minnesota Opera, came to us for help during their office remodel, we knew just what to do.

Mittelholtz came to Versare's corporate headquarters in Minneapolis to look at our office dividers in person. He wanted to create private cubicles for the employees at Minnesota Opera, without doing a large install or taking away from the aesthetics of the interior. His goal was to create an open office feel while maintaining the charm and architecture of the office building, which is part of the National Register of Historic Places. The obstacles were the large, original timber pillars within the building, which proved only a welcome challenge for our team of experts.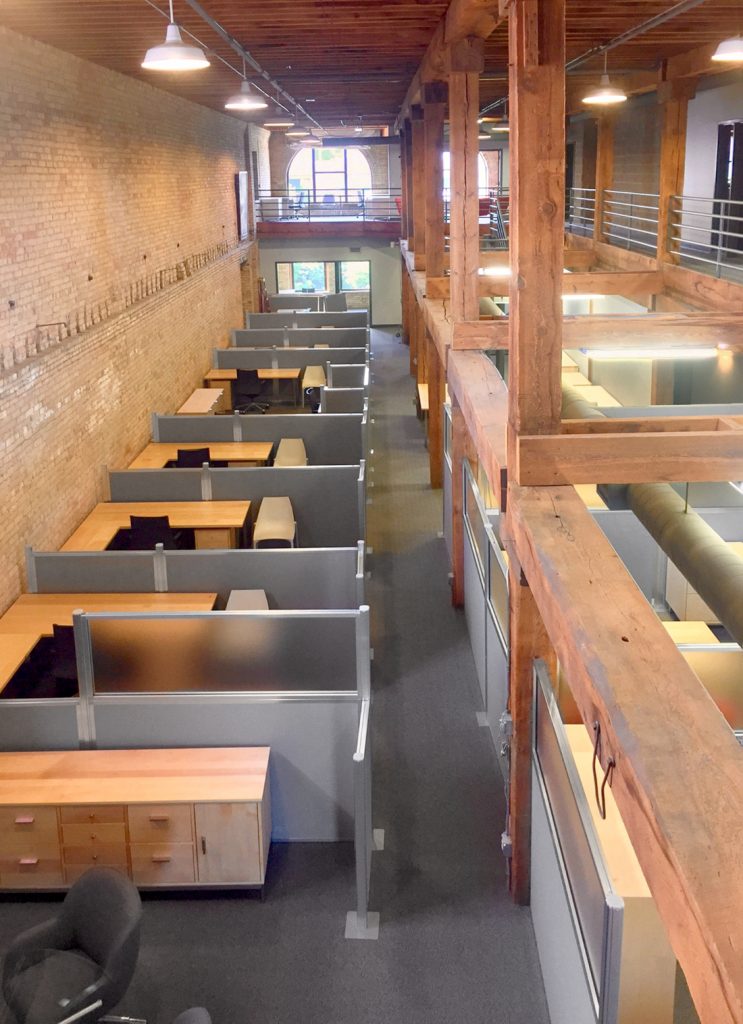 The office space's unique interior and floor plan required a unique solution. We helped Mittelholtz choose the
Hush Panel Configurable Cubicle System
, which offers a plethora of panel sizes that, combined with our unique post-and-panel system, can create virtually infinite configurations. Each post and panel slides together, giving you complete control over how to shape your cubicle arrangement. It only took a small team and a couple hours to create attractive cubicles that worked in unison with the unique interior.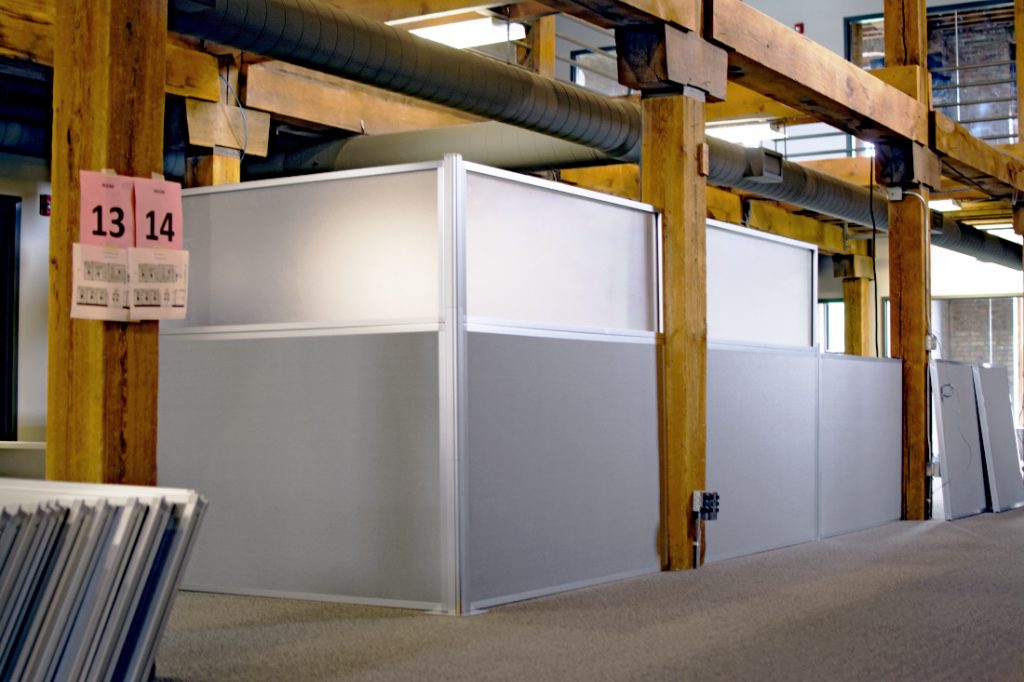 Mittelholtz chose our sound-dampening acoustical fabric panels to ensure each workstation felt private. The
0.65 NRC-rated
panels also helped to minimize the large space's echo and unwieldy acoustics. He also added optional translucent polycarbonate glass windows, providing some visibility and allowing light flow. The cubicles thus work in simpatico with the environment, allowing light to transfer, balancing noise, and adhering to the unique architecture.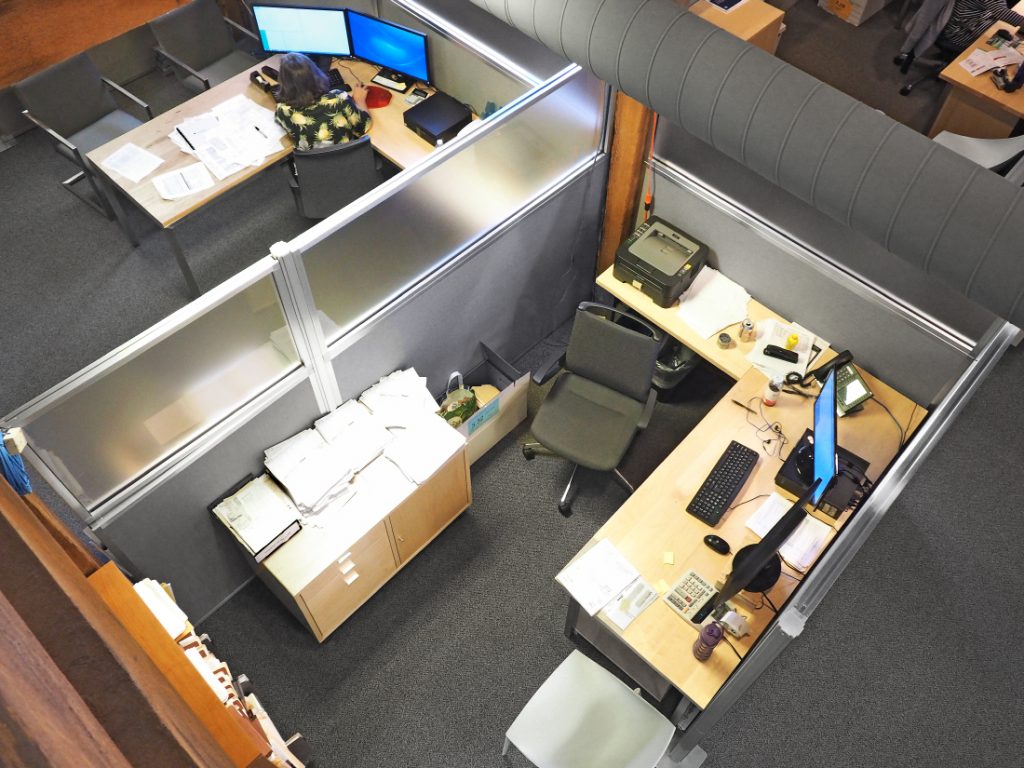 "Versare was the right company for the Minnesota Opera to work with," Mittelholtz raved. "We really enjoyed the fact that our partitions are made right here in our home city and state. The design and execution really exceeded our expectations." [gallery ids="1547,1545,1546,1559,1558,1557,1555,1554,1553,1549,1552,1548,1551,1550,1556"]