Fogo de Chão San Antonio
 - Room Divider 360®
Roy Garcia, Sales Manager at Fogo de Chão San Antonio, was in charge of creating a private dining space for the restaurant's larger parties.
He came to Versare looking for a solution. He was looking for something that would allow him to quickly and effectively create temporary private dining areas. After researching other options and competitors, Roy concluded that Versare was the only company that could provide the solution he needed while staying within their allocated budget.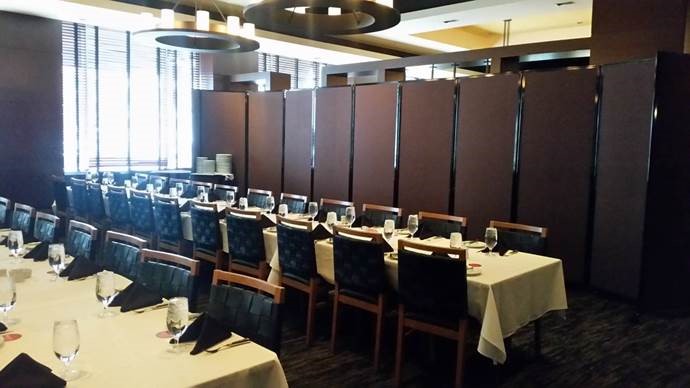 Versare worked with Roy to create an effective solution using the Room Divider 360®. The Room Divider 360® was the perfect choice because it can be easily expand and be locked in place to divide an open room into multiple private dining areas.
It also helps to absorb sound providing guests the perfect private dining experience. When not in use, the customer can easily fold it up and put it in a closet for storage.