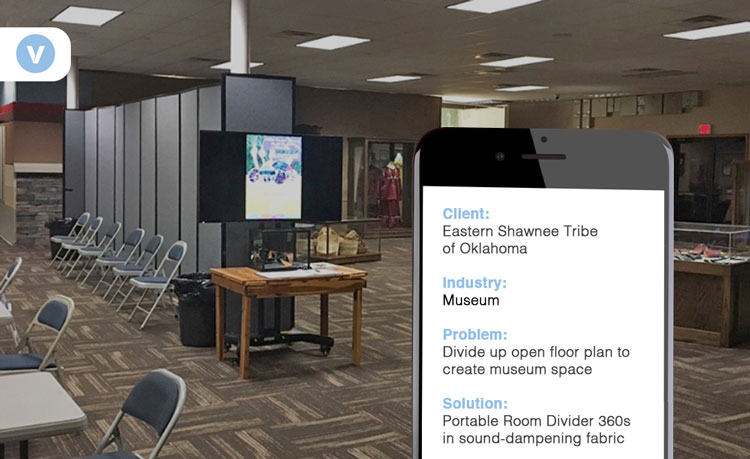 As organizations grow, sometimes the size of their programs surpasses the size of their physical space. During these transitional periods, before a new space is added, rooms must take on alter egos. For example, a meeting room might double as classroom or work space. In the case of the Cultural Preservation Department for the Eastern Shawnee Tribe of Oklahoma, an event room needed to serve double-duty for the organization's museum space.

Since the tribe doesn't yet have access to its own building for the museum space, the Cultural Preservation Department opted to share a large portion of its multi-purpose room for the museum exhibit. Since the space often featured events, it was necessary to find a portable room divider that could accommodate a changing room space. A temporary wall would help create a private area for the museum while being portable and compact enough to relocate or readjust the museum space if necessary.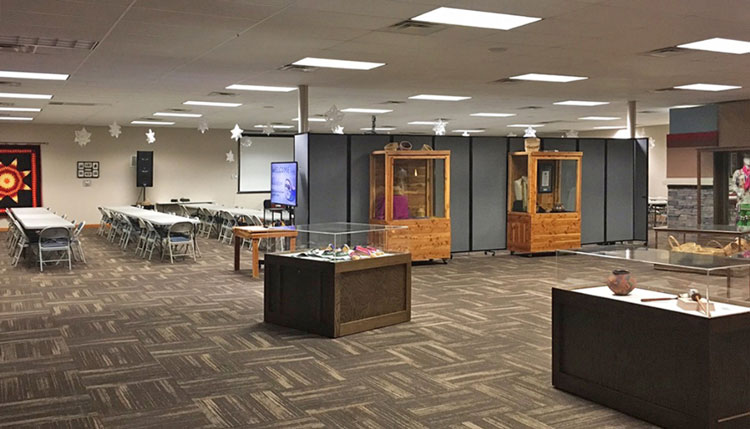 Enter Versare's
Room Divider 360
, our most popular portable partition wall. With this folding divider, the organization was able to quickly create a portable wall that complements the colors in the event room and allows the event area to flow beautifully into the museum space. The large 25' width was chosen to provide ample coverage, while sound-dampening acoustical fabric panels provide a quiet and more private feel to the museum area. Now guests can comfortably and privately absorb artifacts from the rich history of the Shawnee people, even if the other part of the large space is being occupied.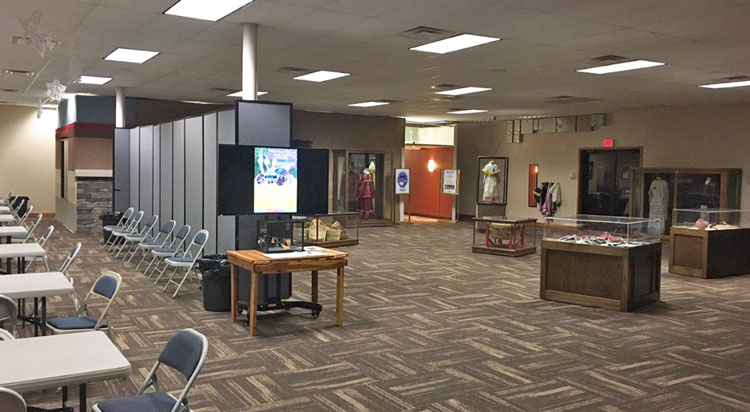 The Room Divider 360 "completely changes the flow of the room," says Kenny Glass of the Shawnee Tribe. "It was difficult to set up the museum when I would have to constantly move things for events. The portable wall has closed off the museum section a great deal, and I'm very happy with the outcome!" Further reading:
https://www.estoo-nsn.gov/