With the ever-changing dynamic in the brick-and-mortar retail world, flexibility is key to keeping a store feeling new and fresh. Stores located in malls may often find themselves moving to better locations within a mall as space opens. So how does a retail space accomplish this without breaking the bank with a rebuild each time? Versare helps many of them figure out just that.
[caption id="attachment_1628" align="aligncenter" width="625"]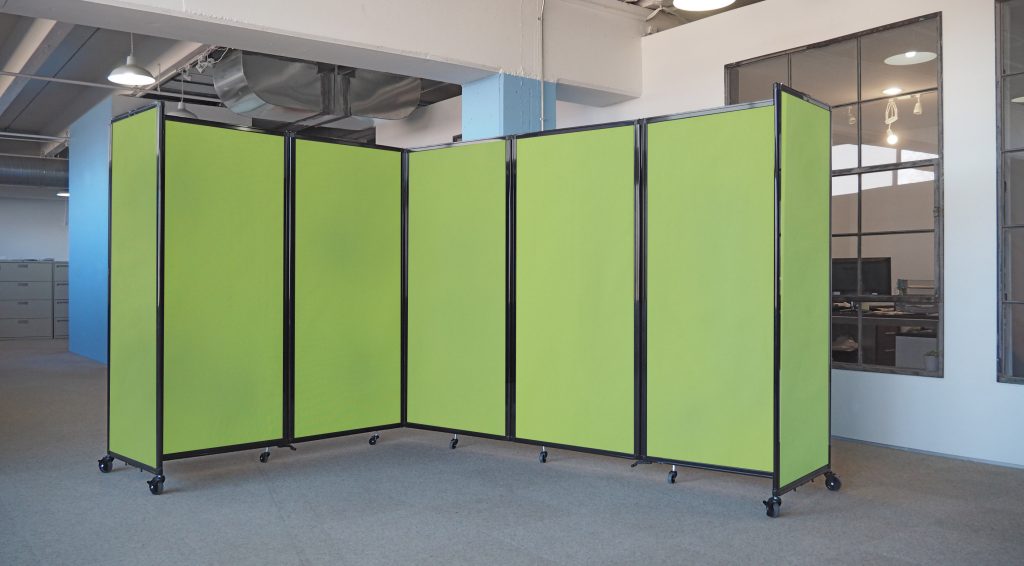 Key Lime Room Divider 360[/caption]
For example, the Pearle Vision located in Eden Prairie Mall, in Eden Prairie, Minnesota, had an opportunity to move to a larger space. The new space was located directly behind their current location in the mall. They needed to divide the new location into multiple areas. And they were looking to move quickly and with a little expense as possible. So they came to Versare looking for help in finding the perfect portable partitions to divide the new space, and that's exactly what we did.
[caption id="attachment_1630" align="aligncenter" width="625"]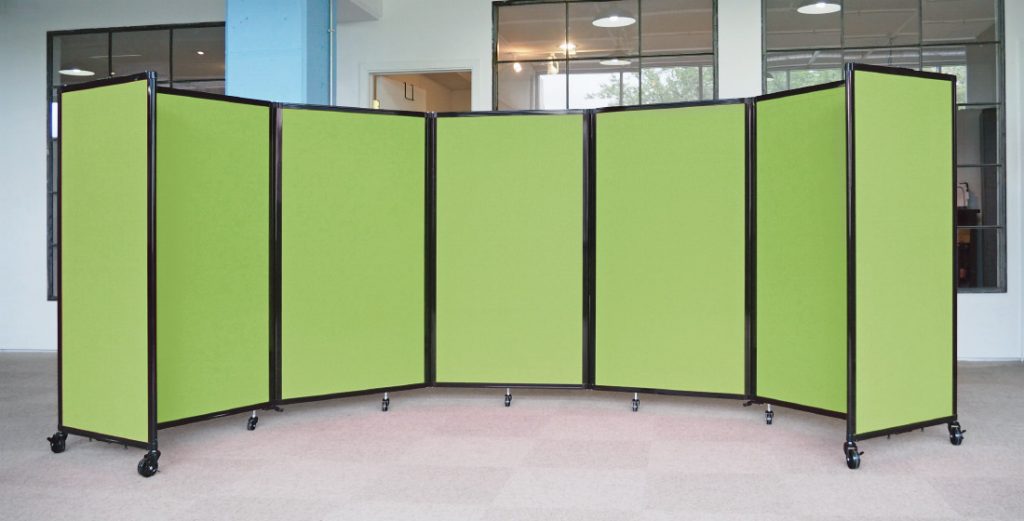 Versatile shapes may be formed by the Room Divider 360[/caption]
Because they needed to divide rooms in a rented space, they couldn't build walls. We chose the Room Divider 360, our most popular seller. The Room Divider 360 is the champion of creating space and eliminating the need to build permanent walls for businesses and retailers alike. It's easy to move and put into place, and the patented 360-degree hinges allows it to be arranged as a straight line, C, or S shape. The Room Divider 360 offered the flexibility the store needed, with colors that matched the Pearle Vision theme. In the end, the portable partition became the champion for Pearle Vision in their move to a new retail space.