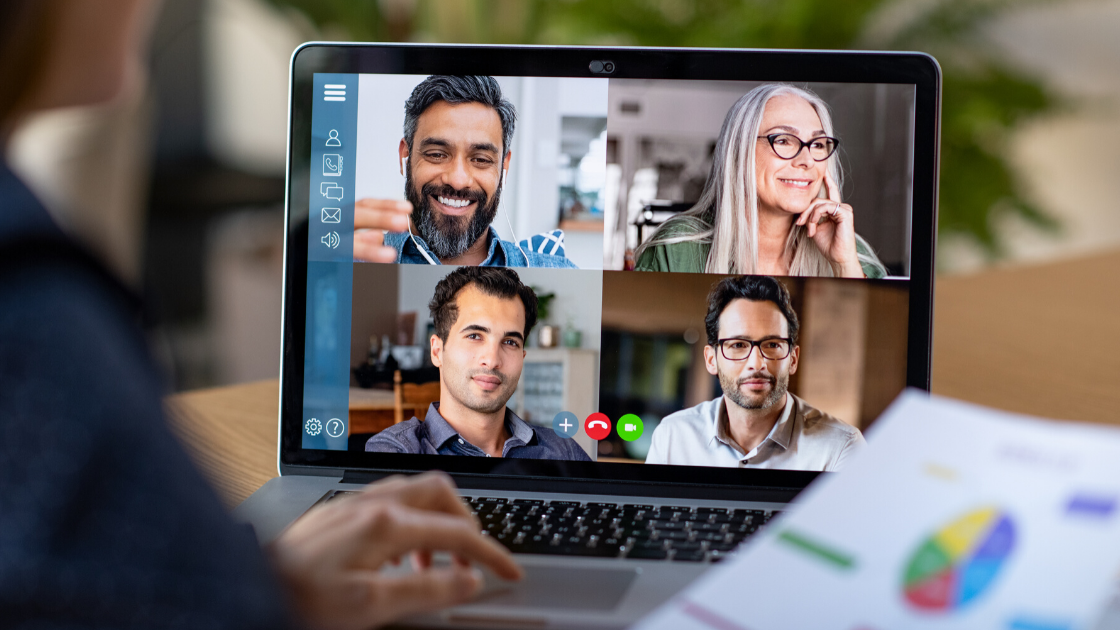 COVID-19 has drastically changed the way our workplaces function, with many employees now working from home for the first time. And that is expected to continue - as businesses start to reopen and some employees come back to the office, others will feel safer continuing to work from home. With the inevitability of this new normal, it's important to make sure your company culture isn't a casualty of the pandemic. How do you keep your company culture intact through all of this change? Let's take a look at a few ways of optimizing culture in the world of social distancing.
Foster Relationships
Company culture is made up of more than mission statements. It's the interpersonal relationships among colleagues that really drive the culture of our workplaces. Fostering trust and cooperation not only creates cohesive teams, it also positively affects employee loyalty & retention. As you continue to lead remote or partially remote teams, make sure you are providing avenues of communication among your employees for both work-related collaboration and water cooler conversation. Casual non-work-related communication helps strengthen relationships among employees and is a big factor in maintaining your company culture.
Add some fun to your virtual team meetings by instituting themes like fun hat day, show and tell, or other just-for-fun ideas. Also, offer opportunities for chance encounters among staff to approximate what would happen at work. For example, consider organizing short video calls between employees who don't normally work together but might say a quick hello when passing each other in the hall at the office. Or try using communication apps like Slack to keep the water cooler conversation going. These types of casual conversations are part of the fabric of your company's culture and help maintain a sense of community and team bonding.
Maintain Team Cohesiveness
Remote team members need to virtually connect to maintain team cohesiveness despite working in separate locations. Maintaining regularly scheduled meetings via video conference calls will help keep teams motivated & connected. Promote collaboration among in-office and remote team members by making sure all employees have the tools they need (communication software, document sharing apps, etc.) and know how to use them effectively. This may mean additional training, but if it allows your teams to stay connected and maintain their effectiveness, it's worth it. Day to day interactions among team members are important - without them people will become detached and your company will lose its sense of cohesiveness.
Offer Options for Face-to-Face Communication
Social cues are an important part of communication that is lost in emails and texts. Cues like eye contact, fidgeting, and facial expressions help us know how people feel about what we're saying: we can quickly tell if they're engaged or disinterested, angry or happy. Only in face-to-face communication can we use these cues to improve our communication with each other. Regular video calls will help maintain face-to-face interactions, which in turn promote connectedness and camaraderie. And if that's not enough to convince you, you may be interested to know that face-to-face communication also drives productivity, according to a 2018 Forbes article.
Over-Communicate and Be Available
Err on the side of over-communicating with your team. Since you're not all working in the same space, it is vitally important that you clearly communicate expectations, project status, and more. You may have to repeat yourself more than usual to ensure that everyone is on the same page.
Also, make yourself available to your remote staff in the same way you would if you were all in the office together. Consider having "office hours" via videoconferencing so remote employees can drop in for a quick face-to-face meeting to ask questions or discuss concerns. This will help maintain a culture of openness among your team.
Ensure Employees Have Everything They Need
The support you offer employees is the ultimate test of your company's culture. In a time like this it's vital to ensure that your employees have not only the technology they need to do their jobs, but the emotional support as well. Check in with employees regularly - and not just to see if they're getting their work done. They are under extra stress right now trying to juggle their jobs along with fear of the pandemic, kids home from school, and partners or spouses either out of work or working from home. Make sure in-office and remote employees alike are staying connected to the team and have everything they need.
You might also consider offering your remote employees tools to help reduce noise and eliminate distractions as they work from home. Products like our Desktop Privacy Panels or Privacy Screens can help employees divide their space if they don't have a separate room to work in, giving them more privacy and helping them focus. Extra partitions may come in handy at the office as well, giving employees the means to continue physically distancing themselves from each other as needed.
As we move forward over the coming weeks and months, we shouldn't expect that everything will go back to the way it was before the pandemic. The best company culture in this uncertain time is one of adaptability - a willingness to make changes that will help all employees feel welcome and comfortable as they define readiness to back off social distancing actions in their own way.
Shop our online store for more products that can help you and your staff stay productive and safe at the office or working from home, and don't hesitate to give us a call with any questions you have - 800-830-0210.