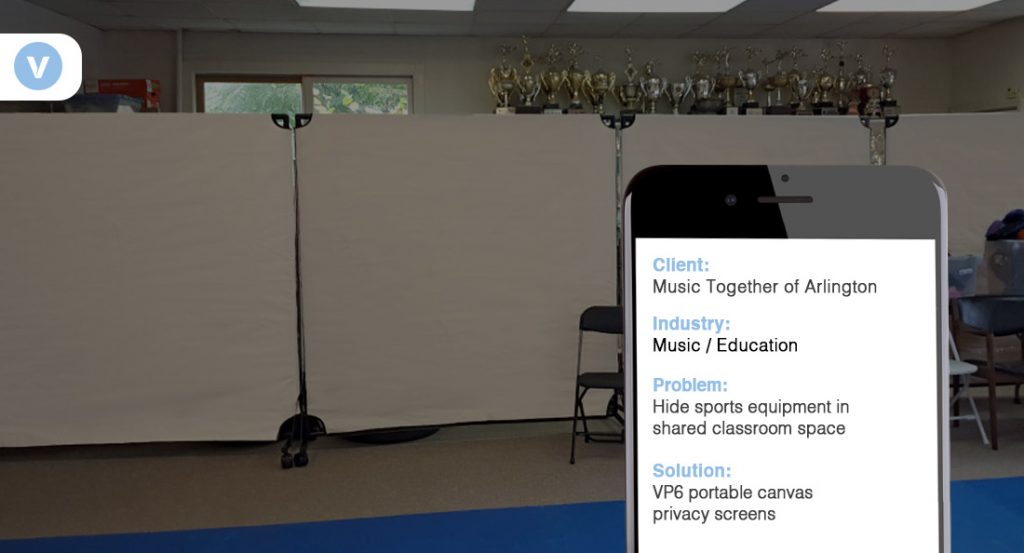 Whenever businesses need to divide spaces for multiple purposes, they come to Versare for our quality portable walls and partitions. Because our privacy screens come in a variety of lengths, heights, colors, and materials, they can cover spaces of virtually any size. Whether it's dividing a classroom space for use by different ages, creating rooms within an art gallery, or dividing a warehouse, Versare has you covered.

Margit Griffith of Music Together of Arlington, Massachusetts, came to us for portable room dividers for her company. Music Together teaches music classes to children from 0 to five years old, along with their parents and guardians. Their classes focus on teaching children "basic music competence by experiencing music rather than learning concepts or information about music." But the school currently shares a space with a Karate dojo, with all the equipment visible despite makeshift cardboard partitions and folding shoji screens. Griffith also hated how "junky" the cardboard looked and how flimsy and short the shoji screens were. [caption id="attachment_1581" align="aligncenter" width="625"]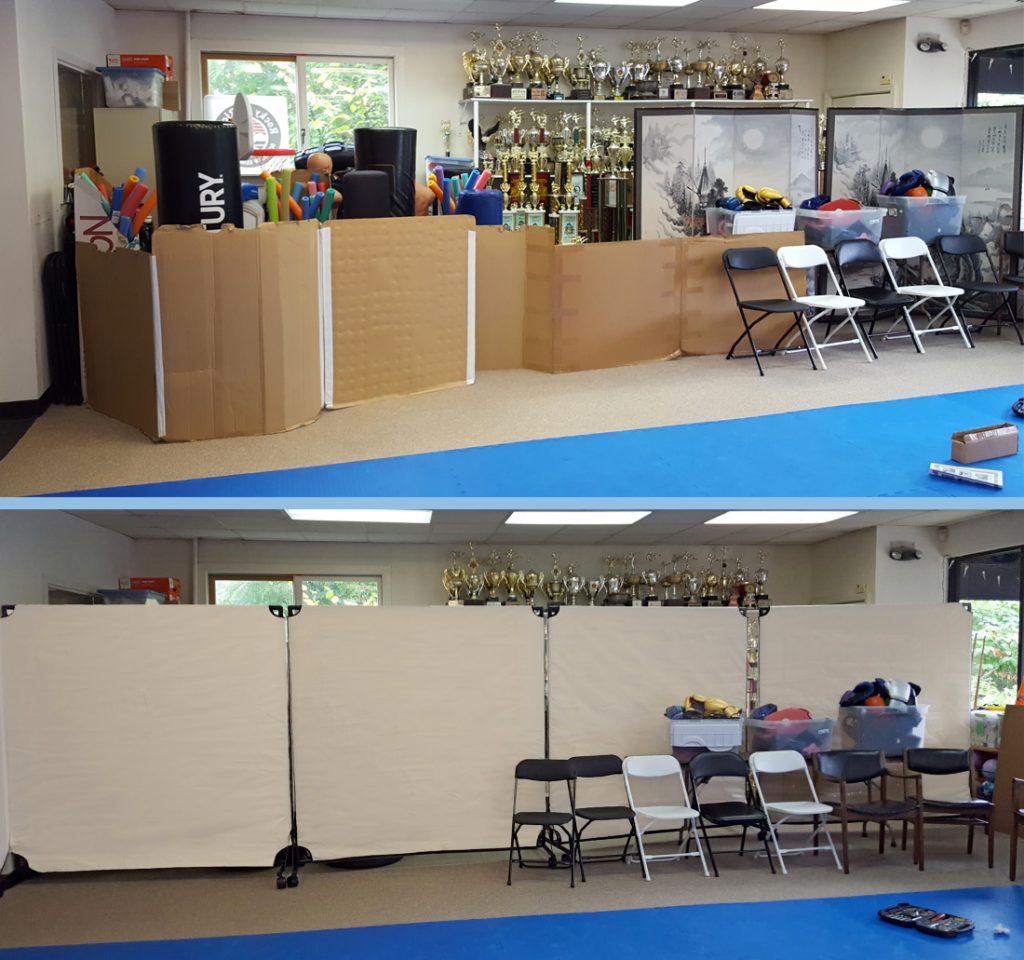 Versare's VP6 partitions brought order and organization to the previously cluttered space[/caption] Music Together needed a way to properly hide the Karate equipment to keep it from distracting the children during classes. But they needed affordable privacy screens because of their tight budget. Our solution was the
VP6 rolling partition
, made with lightweight and durable canvas. The VP6 is one of our cheapest room divider options, but its 1.25" round steel tubing frame provides premium build quality and keeps it sturdy, meaning children won't topple it over. These portable canvas screens are easy to set up, so putting up multiple dividers around a room is a cinch. With the VP6, Music Together can block the other classes' equipment without breaking the bank.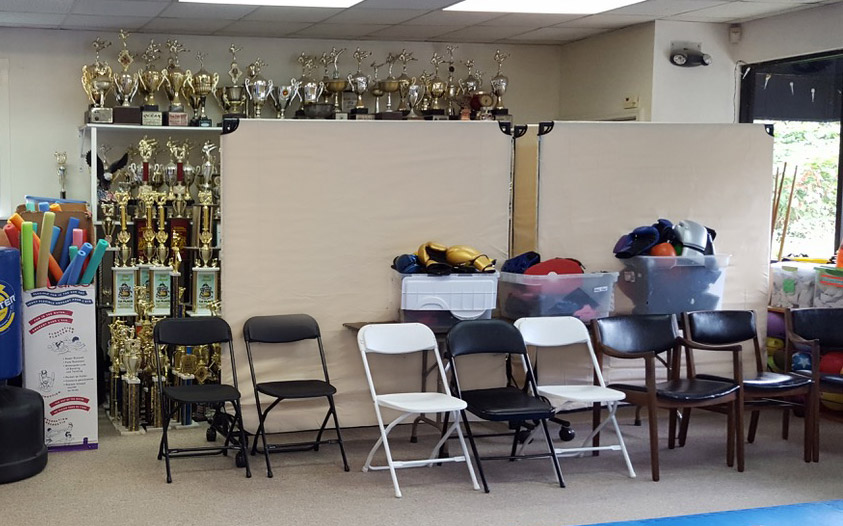 "It took me (a girly girl) and my 83-year-old father (and a little Home Depot toolkit) 20 minutes to set up the first screen," Griffith said. "The other three screens took 10 minutes, from cutting the tape on the product to rolling it into place. Couldn't have been easier! Clients of Music Together of Arlington are thrilled with having a more aesthetically pleasing music studio for making music together with their children and other families. The teachers are thrilled with NO MORE TEDIOUS SET-UP—they just roll things into place in seconds."