Posted by Versare on Oct 31st 2023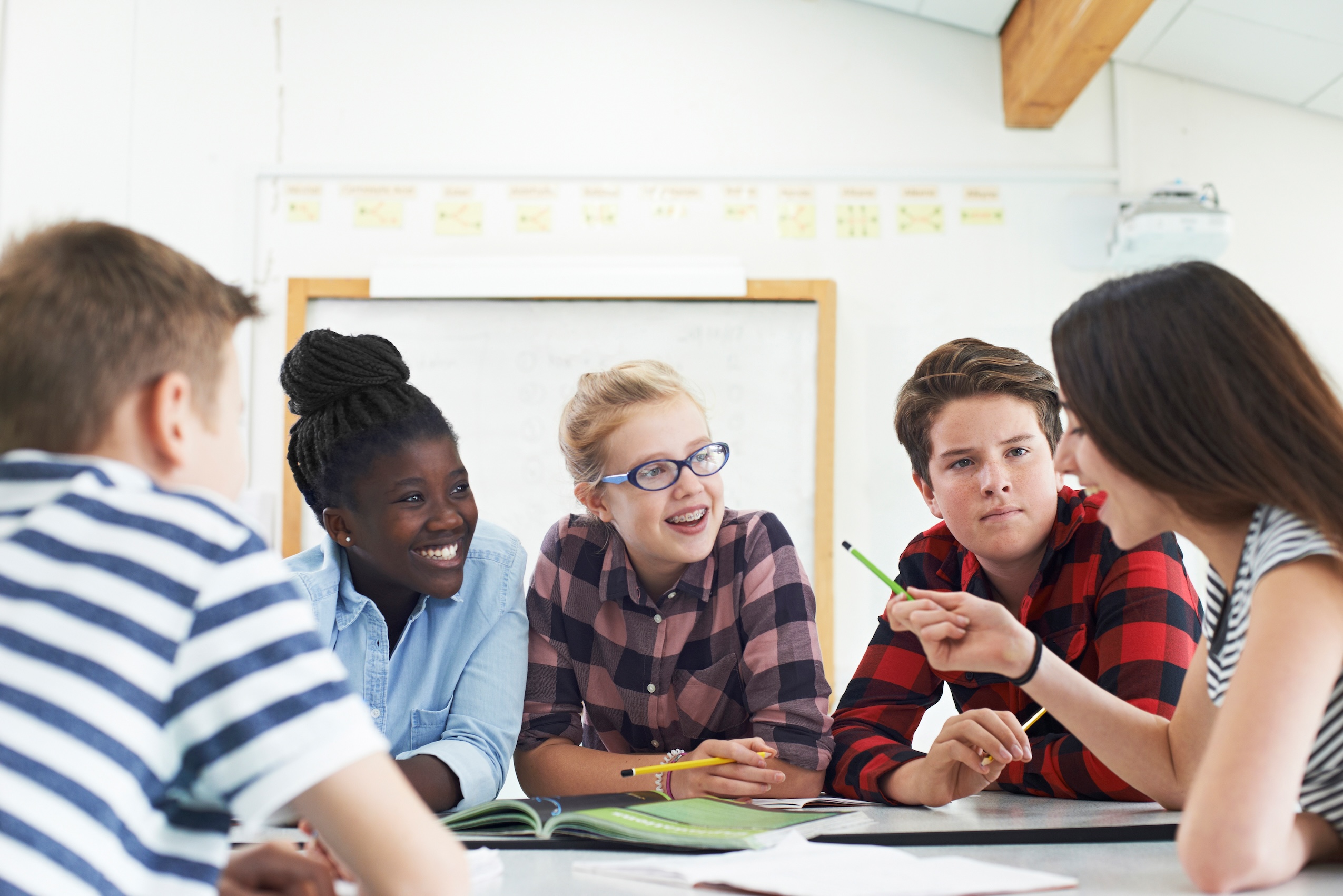 Teaching a classroom of students with different strengths, talents and interests is a challenge that every educator faces. Leaning into student-led learning taps into students' needs and interests, encouraging them to become self-directed, deeper learners while freeing up valuable time for teachers to coach and guide.
Student-led learning has gained momentum over the last several years. This education style emphasizes self-directed learning, creativity, and discovery rather than rote memorization of traditional lecture-style teaching. Learning this way also encourages critical thinking, problem-solving and collaboration – all 21st century skills that are important for success after graduation.
At its core, student-led learning is about prioritizing students' needs and valuing their interests and ability to learn in ways best suited to them. It can make learning fun while instilling motivation, self-discipline and curiosity. Educators can also free up their time to help those who need it while allowing advanced or independent learners to move forward with lighter supervision.
A few tenets of a student-led classroom include:
Building student agency
Giving students a voice in how they want to learn helps them connect to the classroom community as well as the academic content. Having them participate in developing classroom rules can create greater buy-in for those rules. Offering choices for books they'll read, research topics, math problems they'll solve, group projects or physical activities can help build relevance and meaning for learners.
Supporting students to manage their own learning
As learners explore academic content, they need to develop important time management and decision-making skills to complete tasks. Students may also need time to transition from receiving information through direct instruction, to a much more self-directed approach. Learning this way requires a new level of resourcefulness, problem-solving, and even failing at times – all of which may feel very foreign from how things were. Educators can support trial and error as a road to progress, giving students the time to develop new skills while emphasizing 'learning how to learn' rather than simply delivering the right answer.
Including time for reflection
Because each student may approach assignments differently and deliver a unique outcome, incorporating time for reflection and sharing creates new opportunities in the classroom. With larger projects, you can have students share their own experiences and learn from one another. For day-to-day assignments, students could write a reflection paragraph on their process, or pair up to discuss their progress with a peer. Reflection can help students think about what and how they learned, boost their confidence and encourage a growth mindset.
Changing the educator's role
As student-led learning activities are incorporated, teachers can move from being directors of learning to facilitators of learning. The role becomes one of a guide and coach – continuing to provide access to the resources and tools that students need but also asking thought-provoking questions, providing feedback, and even challenging students to push through roadblocks. In this approach, educators help students understand how to rely on themselves and others, develop critical thinking and increase their abilities to tackle problems.
Does student-led learning impact classroom structure?

Student-led learning may also require considerations for your classroom space. Teachers may want to create different learning stations for exploring scientific, mathematic and other academic constructs. Or create a gallery walk in the classroom or common space to showcase student projects and facilitate feedback from peers and other educators. Or, deconstructing the traditional classroom setup to support different activities: soft seating areas for reading and reflection; tables, spaces and tools for small group collaboration; or quiet spaces for independent study, writing and focused work.
Is student-led learning right for your classroom? There may be opportunities to introduce a project or two to try it out. Regardless, it's a concept that many educators believe will help build the skills students need to be successful in our changing and challenging world.
Do you need to adapt school spaces to support new approaches to learning? Versare gives you more options and ways to create the learning space you need in the space you have.