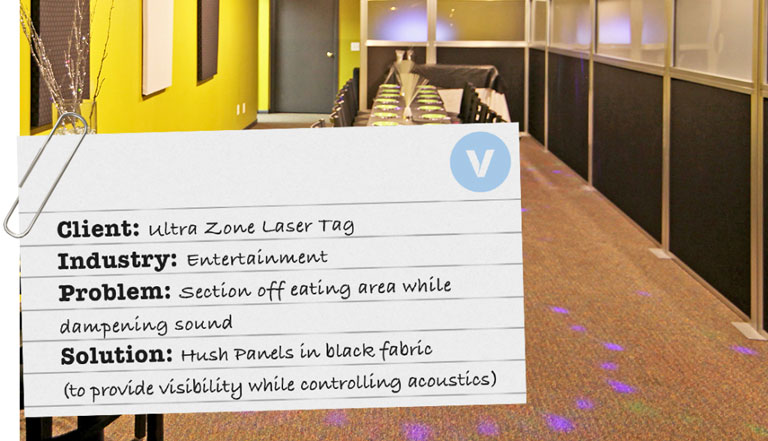 They had us at Laser Tag. Event centers are great spaces for all ages, whether families are looking to have fun, or businesses are teambuilding. The versatile nature of these activity centers is a perfect fit for Versare, as we offer a variety of event space dividers to accommodate any situation. When dealing with clients who operate entertainment and event spaces, a common request is to divide space while managing acoustics. Family-oriented areas often encourage rowdy youngsters, so partitions with superior acoustical control are of the utmost importance.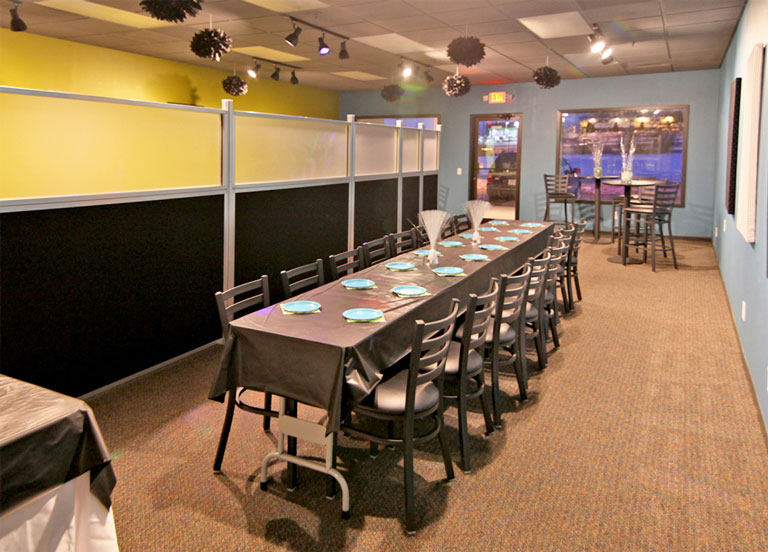 Enter Ultra Zone Laser Tag, a laser tag and event center that offers parties, team building, and more in Madison, WI. They wanted to divide their large party room into two parts to allow for multiple groups to use the room. To provide an enjoyable experience to their customers, they would need a panel that absorbed sound while letting light through.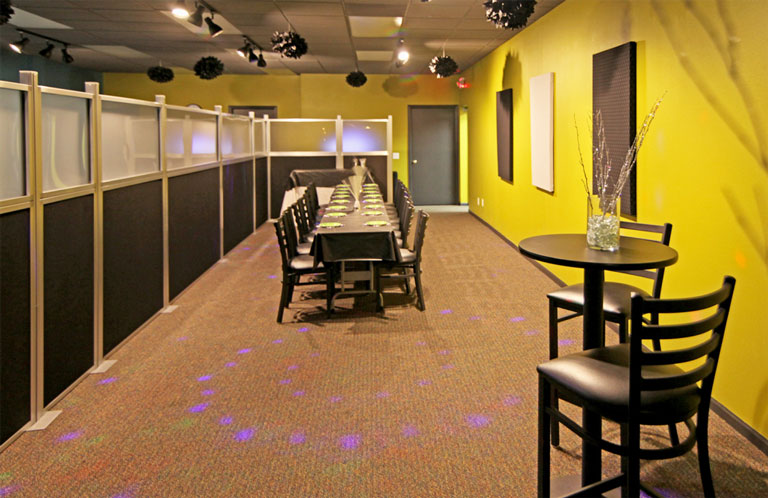 Our solution was the
Hush Panel System
. Sleek and stylish, the 2" thick sound-dampening panels enhance not only aesthetics but also acoustics. The configurable nature of Hush Panels allowed several units to be linked together to fit the room measurements perfectly. Black fabric was chosen to integrate subtly with the environment, while fluted polycarbonate window options were chosen to provide light and maintain a small sense of openness between the divided areas.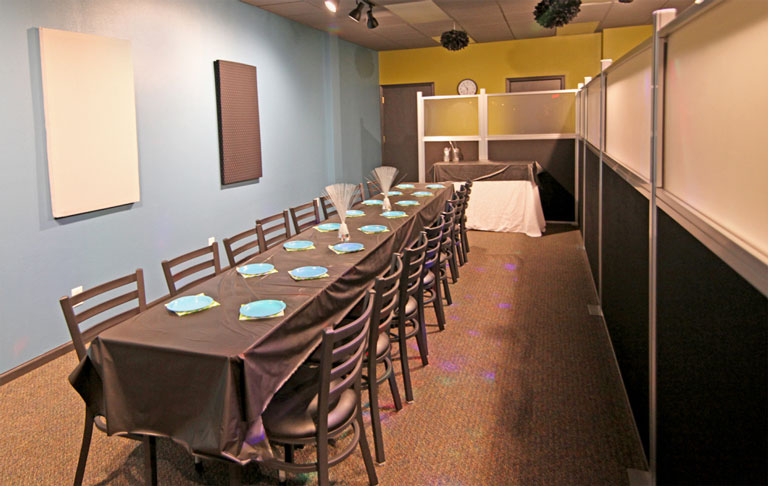 Thanks to the Hush Panel, Ultra Zone was able to quickly set up their space in a professional manner with our stylish event space dividers. They were also pleased with the color available, the level of sound absorption, and the window. The ultimate result was a more professional and versatile party room, allowing for one or more groups to use the room as needed. Adults are able to enjoy the sitting area while children wildly celebrate a birthday party on the other side, neither group being disturbed in the process.