Posted by Versare on Oct 24th 2023
The wait is over. EverBase 4, a breakthrough in modular flooring, is now available. When you need a durable and smooth, seamless surface for emergency response, government events and deployments, EverBase 4 is a smart and reusable solution.

Proudly made in the U.S.A., EverBase 4 Modular Flooring is now in production and available for any deployment. Whether it's disaster, recovery, emergency relief, border operations or military missions and training – you need rugged solutions that will stand up to harsh and unforgiving environments.
EverBase 4 is the
Lightest heavy-duty flooring on the market

Fastest to install, easiest to transport and store

Lowest initial investment and operating cost
EverBase 4 is a versatile and durable temporary flooring solution that can be used again and again to create smooth, finished surfaces for intake centers, temporary housing, disaster relief shelters, tactical operations centers, kitchen and hospital tents, barracks, storage and more.
With an innovative, toolless connection system, EverBase 4 delivers the quickest deployment and installation of any heavy-duty flooring on the market. Tiles are lightweight, easy for a single person to carry and simply snap together – no tools or camlocks are required. EverBase 4 is fast to install and uninstall, easy-to-clean and to transport to the next site.
Engineered for strength, EverBase 4 can be used and reused with ease for multiple deployments. You can protect an arena surface, cover an airfield, create walkways between structures on level ground, and create clean surfaces within tented structures. EverBase 4 is reinforced for long life and won't disintegrate with exposure to the elements.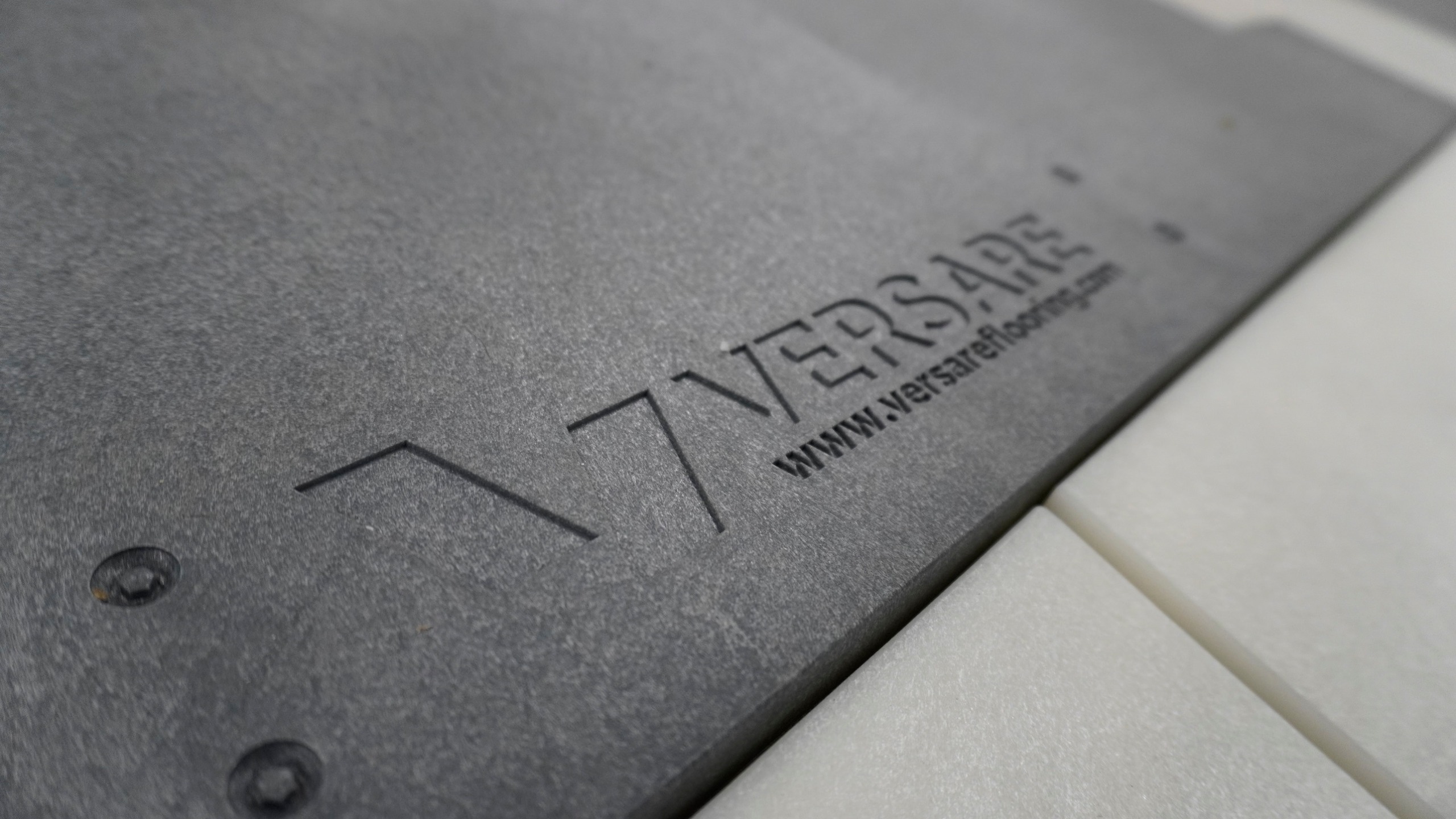 EverBase 4 is manufactured in the U.S.A. using high density polyethylene with structural modifiers to improve strength and reduce weight. You get expedient delivery, a durable product for rugged daily use, and tiles that are water, chemical and weather resistant. From rapidly deployable shelters to larger-scale warehouse structures, EverBase 4 can be used to keep personnel and equipment out of mud, sand and dirt.
Do you need fast, versatile solutions with strong ROI? Count on Versare to deliver smart, durable and reusable solutions that will help you be ready to tackle any natural disaster or government operation.