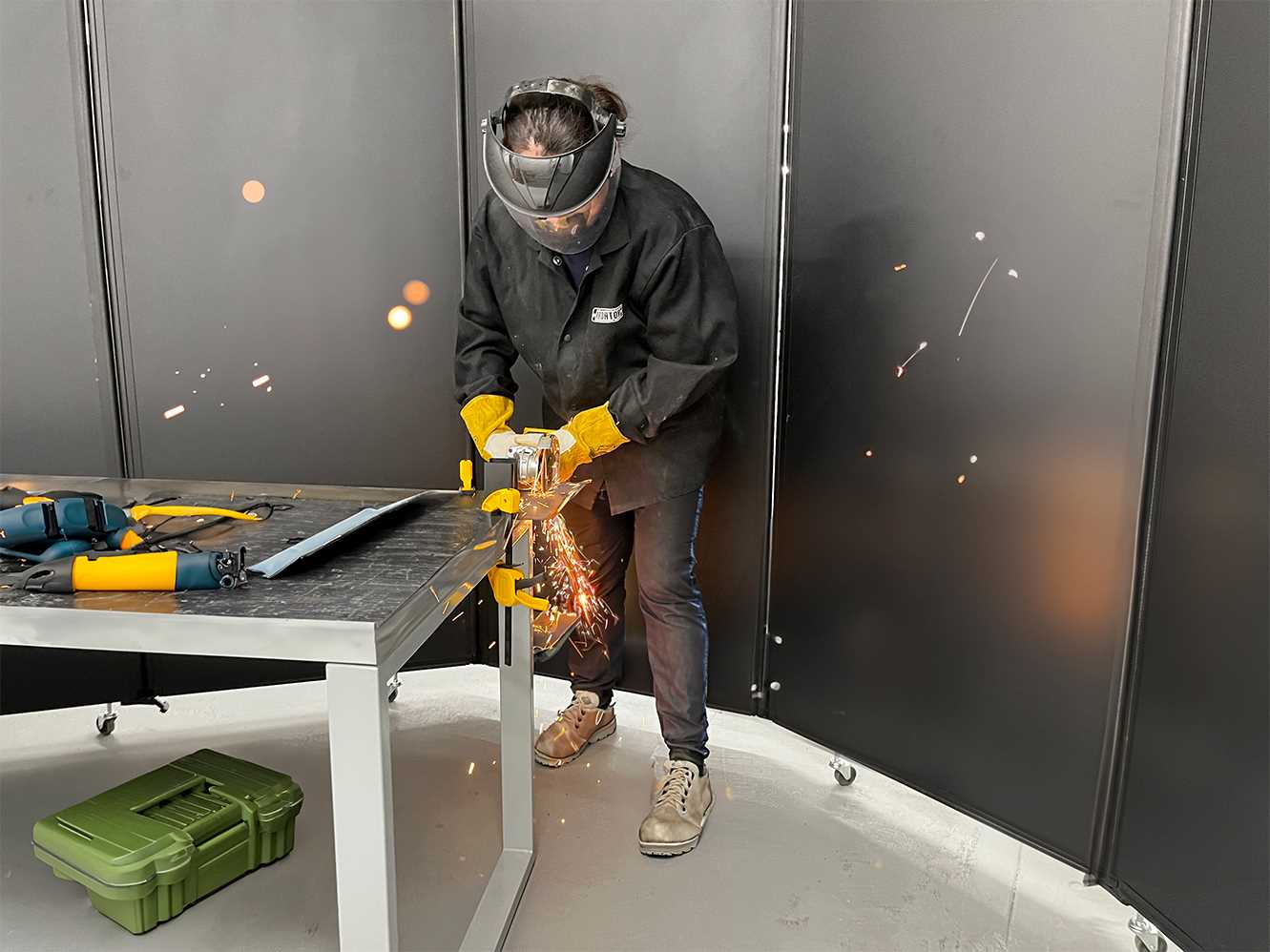 Versatile, portable and rugged, Versare's new fire-resistant partition is a go-to solution that deploys and configures quickly, creating greater workplace safety and organization for any industrial or hazardous environment.
Versare's new portable fire-resistant partitions let you take protection to a new level. They're the smart solution for any welding, grinding or industrial environment, moving and configuring easily wherever you might need them.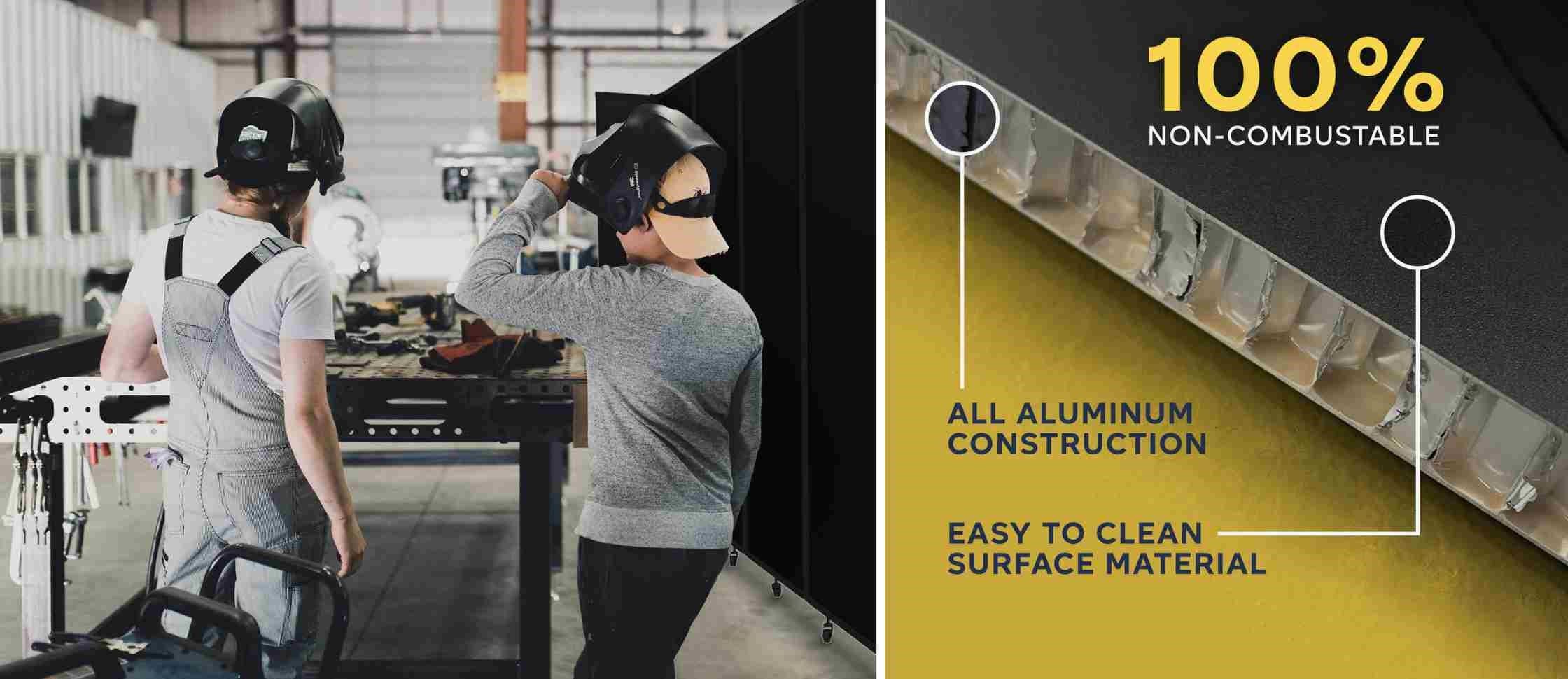 Unlike other barriers that utilize treated fabric, Versare's all aluminum panels are certified 100% non-combustible materials that produce zero sustained flaming and reduce the potential for flash burns. Offering the highest level of fire resistance of all Versare products, these partitions will let you adhere to OSHA standards for fire prevention, arc welding and combustible walls to create a safe and protective environment. With the addition of steel wheels, this fire-resistant barrier is virtually indestructible and suitable for any harsh, industrial environment.
Create a safe, fire-resistant area in any space
Use these portable fire-resistant dividers to create a durable and safe barrier to:
Protect from the glare of dangerous UV light
Cordon off dangerous equipment on the factory floor
Partition spaces in a warehouse or distribution center
Direct the flow of traffic in industrial settings
Add protective barriers for shop classes, technical and vocational education
Create a visual barrier for sensitive development areas
Arrange supply areas in kitchens or hospitality settings

Versare's freestanding fire-resistant dividers offer several sizing options to meet your specific needs. Delivering the ultimate in flexibility, they move and configure quickly. Steel wheels with locking casters and full-size end panels ensure their stability once in place.

Highly durable, rugged and easy to clean, fire-resistant portable partitions are perfect for a wide variety of industrial environments: factory and shop floors, warehouse and distribution centers, commercial kitchens, back-of-house hospitality and hotels, loading docks, automotive, vocational and technical schools, and even outdoor use.
With over 4 million workplace injuries a year, Versare Fire-Resistant Portable Welding Partitions can be a smart addition to help you create a safer and more organized work environment.
Need flexible, fire-resistant solutions to keep your workplace safe? Count on Versare for innovative solutions that are versatile for any space.