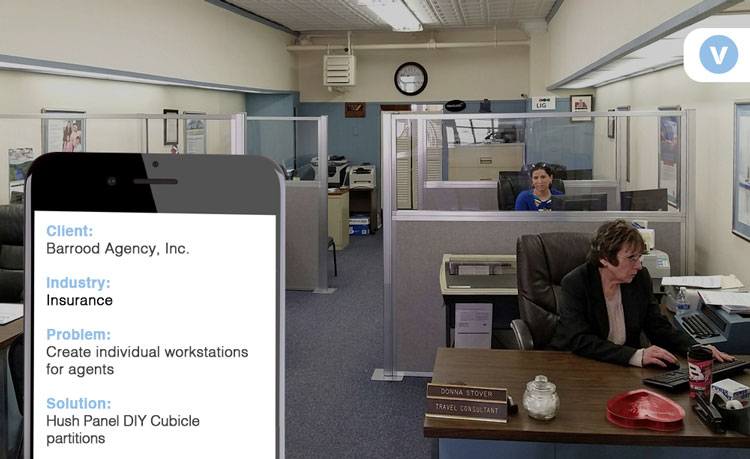 Barrood Agency, Inc. of New Brunswick, NJ, began as Barrood Real Estate in 1940. After 77 years of growth as a real estate and insurance agency, they still strive to keep the warmth and communal feeling of an open office intact. But they realized that they needed to provide privacy for their agents and clients. David Barrood came to Versare for a portable partition that would create separation and sound absorption.

We suggested the
Hush Panel DIY Cubicle Partition
and it was the perfect fit. The customizable office partition is constructed of 2"-thick sound-dampening acoustical panels that are easily put together. Unlike standard cubicles, which require tools and several people to construct, Hush Panels slide together to save offices both time and money. The unparalleled ease of use and affordable price point are perfect for small businesses, which don't always have the time or budget to spend on setting up complex workstations.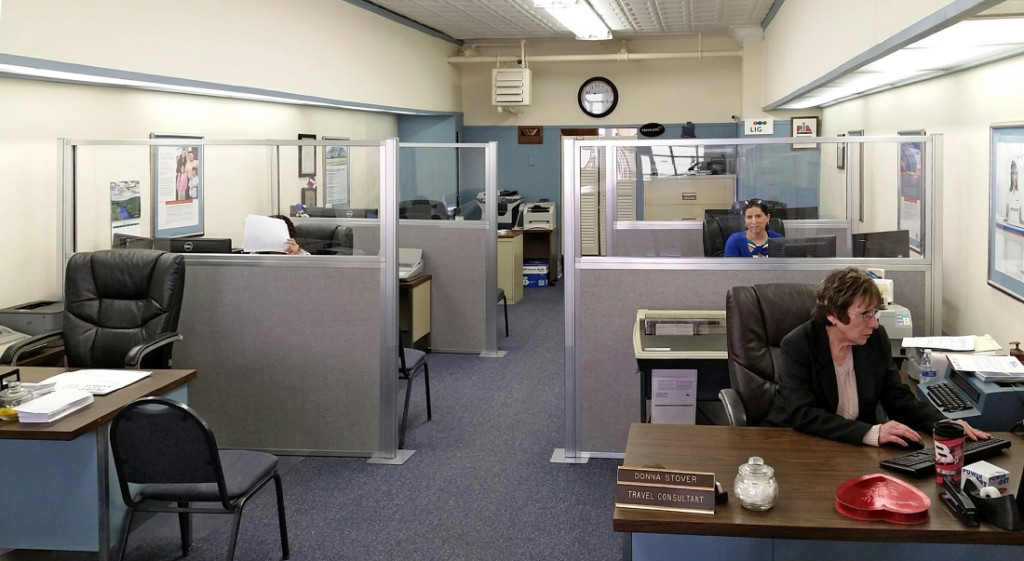 Barrood chose Hush panels with the transparent acrylic glass option, and the results were perfect (though as evidenced in the picture, some may prefer a little extra privacy).  But don't just take our word for it. According to Barrood, "The Hush Panel was able to give my agents a more private office feel, while still keeping our open floorplan intact.  Versare was able to plan, design, and execute exactly what we envisioned to uphold our office environment."