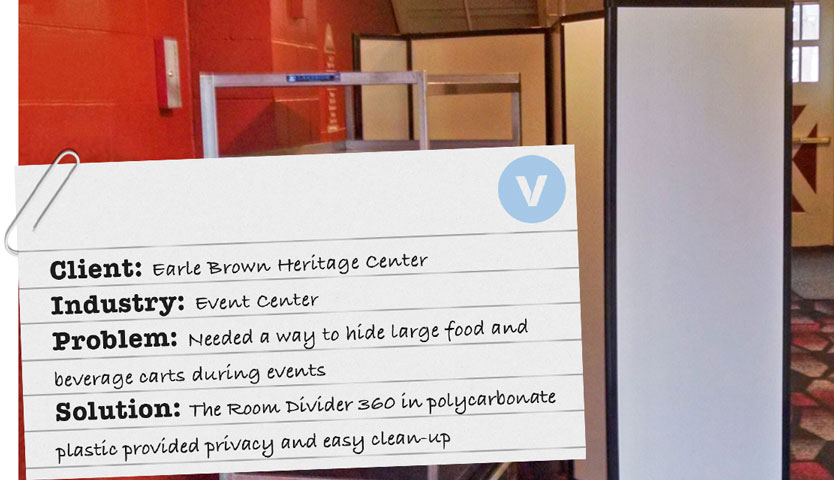 Remember the scene in The Wizard of Oz when the Wizard himself orders Dorothy and her friends to, "Pay no attention to the man behind the curtain"? Well, perhaps if he had hidden behind one of Versare's sturdy room dividers, he would have a much better time eluding them. When Earle Brown Heritage Center, in our very own city of Minneapolis, needed to hide their wizards at work on food and beverage carts, they came to us. The Center hosts large events, like weddings and meetings, that require a formal setting. Leaving beverage and food carts out took away from the sophistication of the atmosphere and gave the setting a cluttered look. But they had no way of changing that. So they asked us to help them find a portable event center partition that could help them hide the carts. They chose Versare because we have a wide selection of large dividers that would hide multiple carts and allow people to work behind them.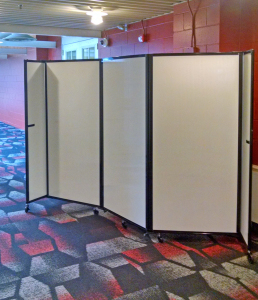 Enter the Room Divider 360, the hero in many of our client testimonials. This
versatile and portable partition
is available in a polycarbonate plastic that is easy to clean, in case of food or drink splashes, by either wiping or hosing down. It is also available in a variety of heights, including the 6'10" option chosen by the event center. This height allows employees to complete their jobs while hidden away from event attendees, making it a perfect event center partition.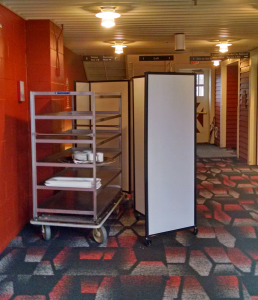 In the end, the Earle Brown Heritage Center was ecstatic with the choice of the Room Divider 360 because it is an easily moved and folded partition that is a breeze to clean and hides both employees and carts during events. Another happy customer thanks to the magic of Versare.