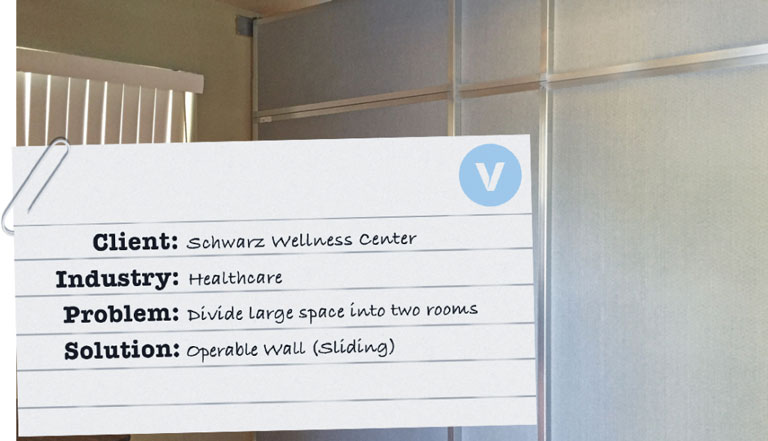 Pamala Schwarz, owner and Certified Natural Healthcare Practitioner of Schwarz Wellness Center, knew she wanted the option to divide up one of her large spaces into two separate private rooms. This proposed a challenge. She did not want to build a wall, nor did she want to disturb here electrical, plumbing, etc by mounting an accordion wall. Track-mounted accordion door systems require professional installation, plus they often require building code approval. Since track-mounted accordion partitions are floor-to-ceiling, they can interfere with HVAC circulation. After researching online, Pamela was introduced to Versare.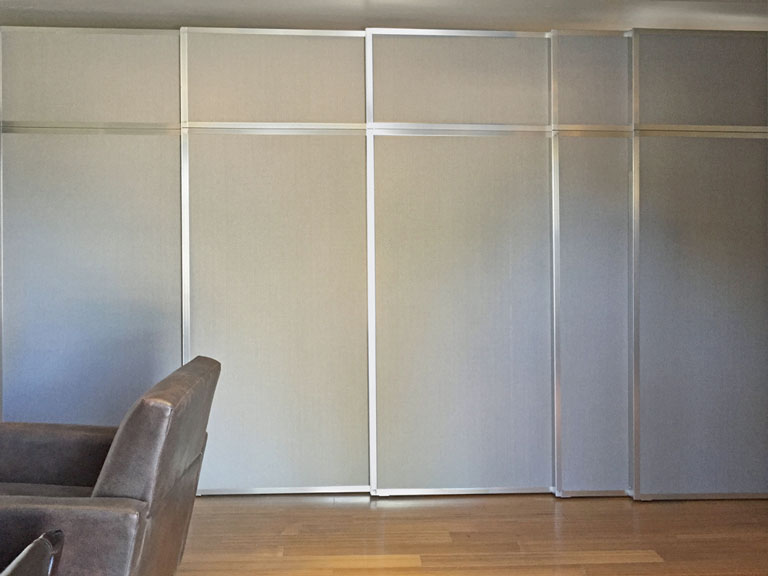 Our Operable Walls are extra-large room dividers that mount to the wall. This eliminates the need for a ceiling track and professional installation since the two wall brackets mount easily and quickly. Air circulation won't be affected since these large-scale partitions leave a space between the ceiling. Available in heights up to 12' tall, we offer two flavors of Operable Wall:
Folding
and
Sliding
. Each version expands and folds flush against the wall. Pamela chose the sliding hinge version to ensure all panels aligned in a straight line regardless of length used.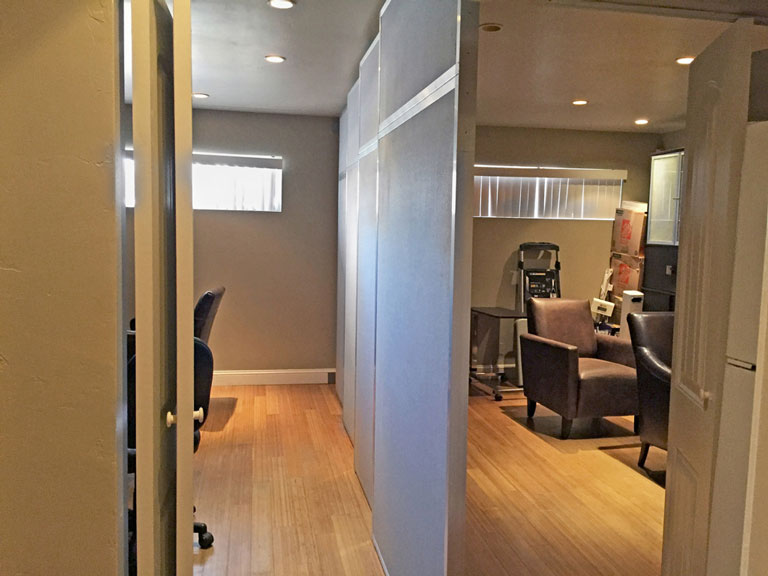 The operable wall allows customers to install a non-permanent divider, up to 12' in height, to create a very private and intimate experience for patients. The thick 2" acoustical panels are ideal for supplying auditory privacy by absorbing sound between the two sides, accomplishing the private experience patients desire. Check out our full range of
wall-mounted room dividers
for easy, affordable privacy.