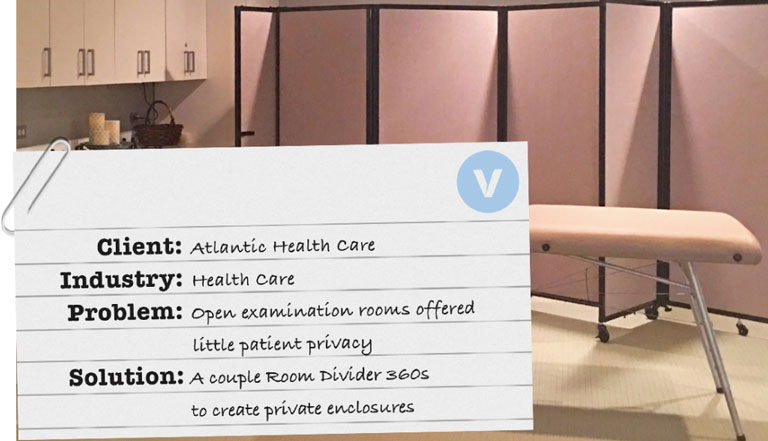 Hospitals, clinics, and other health care services deal with overcrowding and a lack of privacy on a daily basis. With patients coming in and out of a hospital or clinic all day, some in more critical condition than others, there's always a need for patient privacy during exams. Ideally each patient has their own room, but in open spaces where large amounts of patients are seen at a time, this privacy can be harder to find. This is where a clinic room divider can come in handy.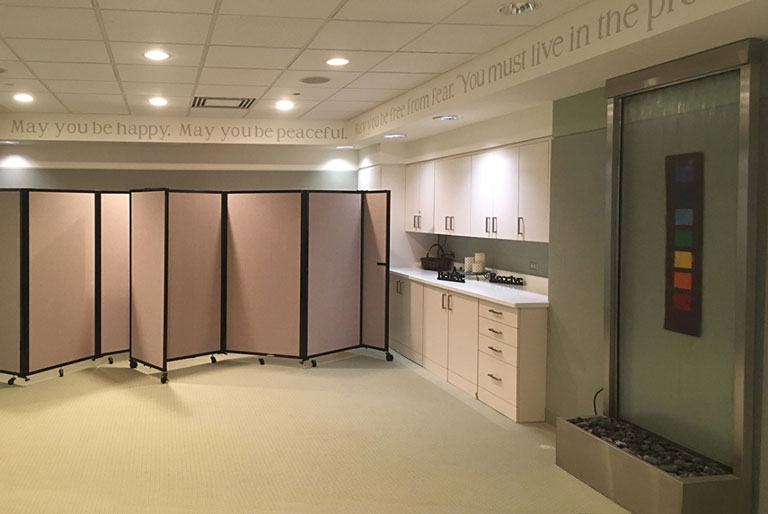 Atlantic Health Care was looking to enhance privacy during patient exams. They came to Versare in search of a clinic privacy solution that was not only convenient and affordable, but matched the comforting decor of their exam rooms. Most importantly, they needed to be able to easily move the units in and out of the exam rooms when they were not in use.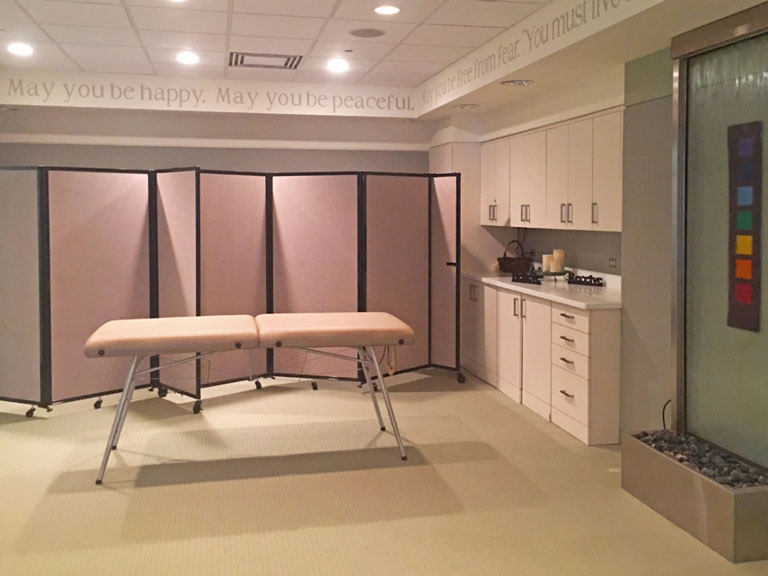 We went with our trusted and most popular partition, the Room Divider 360. This perfect
exam room divider
opens, closes, and rotates easily and quickly to create a variety of shapes not found on other room dividers. Our patented 90º rotating hinges providing a non-wavering divider that reduces tripping hazards, covers any angle, and increases area attractiveness. The lightweight aluminum frame and low-profile casters offer greater ease-of-use than unwieldy steel dividers on the market. Atlantic's exam room privacy was thus increased, while the portability and ease of use allows their dividers to be quickly relocated when necessary.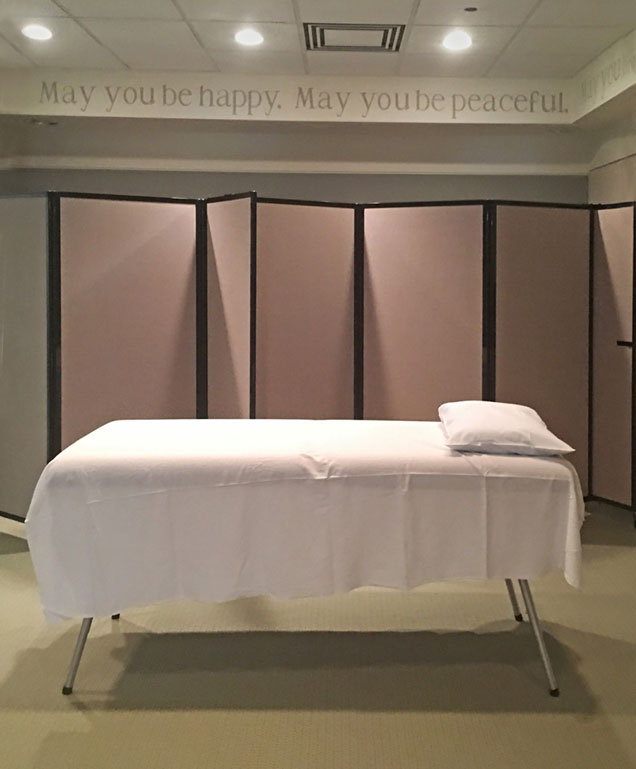 "The privacy screens are perfect for the exam rooms. They are lightweight, flexible and easy to maneuver!" said Jean-Marie from Atlantic Health. "The sales team was very helpful and responsive to all our requests and concerns. I was unable to tell if the fabric material would match via the pictures on the website. Dan, our sales rep offered to send me sample swatches, which arrived within a few days. This made a huge difference in selecting the right color fabric. I would definitely recommend Versare!"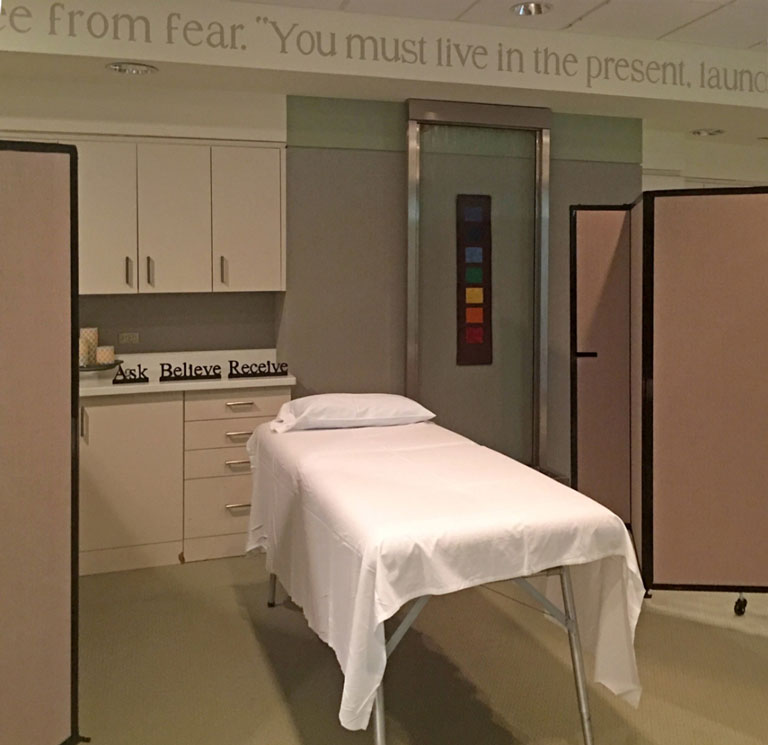 Enhance patient privacy with Versare. Our large assortment of
hospital and clinic room dividers
will be at home in any health care environment, while our multitude of fabric choices guarantee easy integration anywhere.