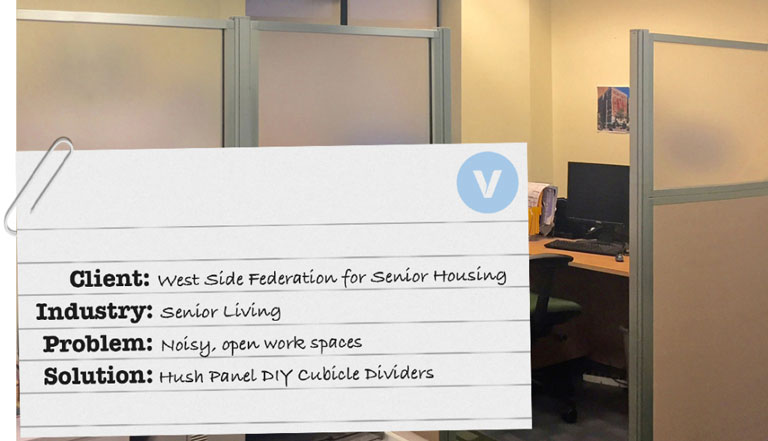 The West Side Federation has worked to create a new form of senior housing – one that would meet the diverse needs of older people and persons living with special needs. The first building, the Marseilles, opened in 1980 and provided 134 independent apartments to low income elderly and handicapped individuals. Over the years, the need for low-income housing has gradually expanded, plus the organization now finds themselves serving frail elderly individuals, older persons living with serious mental illnesses, homeless individuals, persons living with physically handicapping conditions, grandparents raising their grandchildren, and several families. WSF provides housing for 1,800 people throughout over twenty buildings in the Upper West Side, Harlem, Chelsea, and the Bronx.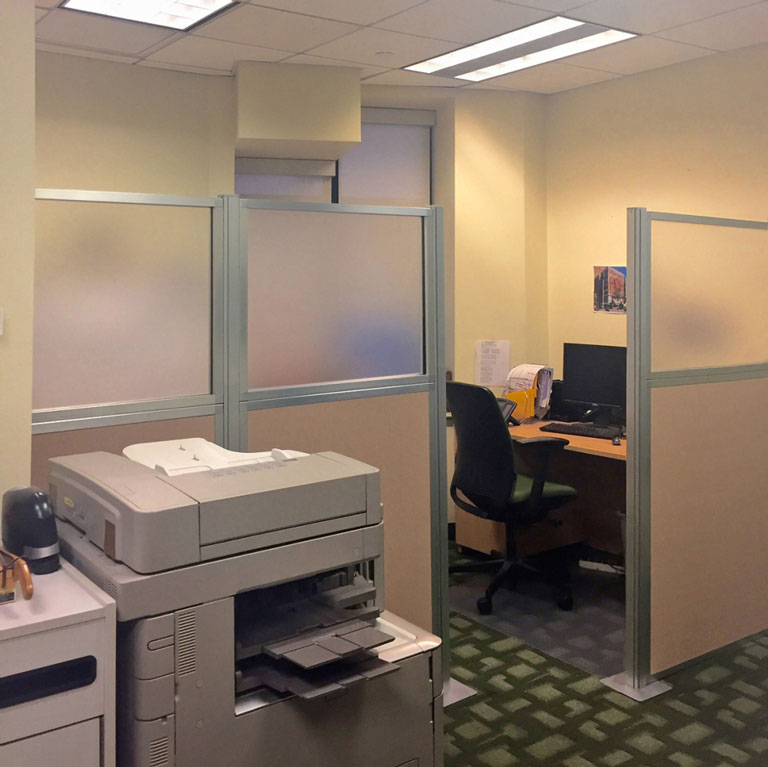 As WSF grew, their open office space became busier, with greatly increased foot traffic and noise. They eventually came to Versare seeking a privacy solution that would divide up work spaces while cutting down on excess room noise. We suggested our
Hush Panel DIY Cubicle Partitions
, which would allow them to quickly construct any cubicle arrangement. Available in several sizes, our made-in-the-USA Hush Panels can be arranged in just about any fashion by sliding into the aluminum posts. The 2" thick acoustical panels provide excellent sound-dampening capabilities through layers of acoustical fabric and a honeycomb soundtrap core. Hush Panels divide both sight and sound, ensuring office privacy while enhancing employee concentration and productivity. The frosted window option was chosen, to allow light to permeate while maintaining privacy within each workstation.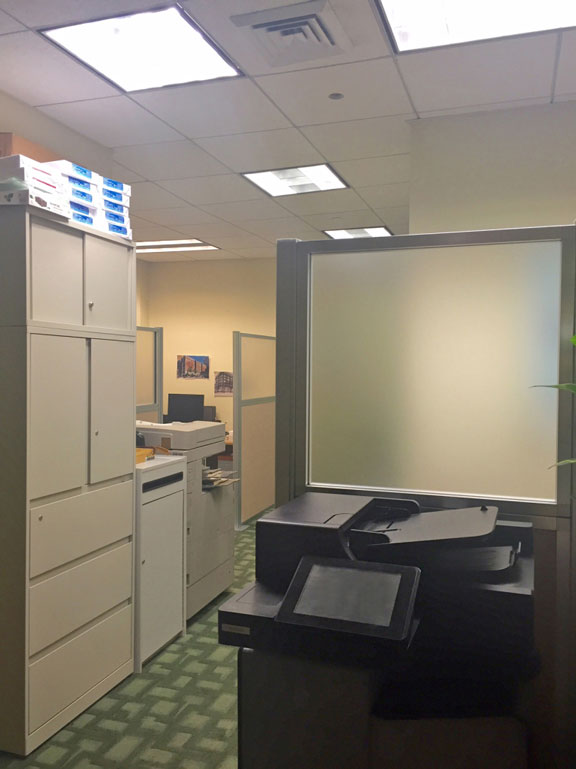 Thanks to Versare DIY cubicle partitions, WSF office staff are now able to work in an organized, quieter environment, and can now focus on continuing the fight to house those needing it. "The panels have arrived and have been set up – just want to tell you that we love them!" exclaimed Maureen from WSF. "This was an open traffic area where we needed some sound buffering and privacy for the team – these fit into our decor really well and were a dream to install! Very best & thanks for your help. I'm sharing your info with a colleague at another building as she's interested too."