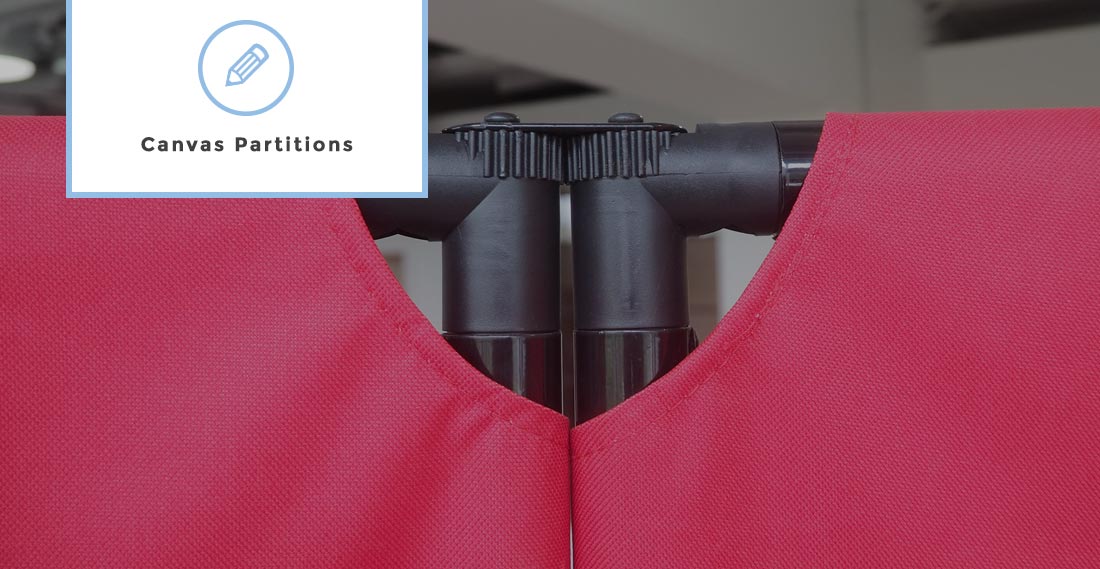 Low-Budget Canvas Room Dividers
While Versare is synonymous with quality, customers often come to us looking for economical partitions. These canvas room dividers might be cheap, but they're strong, flexible, and highly portable, just like our premium room dividers. They also include some of the same impressive features as our patented 360-degree rotating hinges and end stabilizers.
Teachers work within tight budgets, and they usually purchase the supplies, organizational items, and décor in their classrooms. Combining kid-friendly looks and durability with low cost is the key. Whether they want to cover unsightly storage, divide classrooms into learning centers, hang artwork, or create mazes, Versare's cheap partitions are the answer. Our canvas room dividers are within reach, even for those on a modest income.
You can trust that these affordable room dividers are also reliable, with frames made of sturdy, 16-gauge round steel tubing and durable canvas coverings. But as sturdy as the high-quality materials are, our economical partitions are still more affordable than their premium counterparts.
Choose from the multi-paneled MP10—the inexpensive answer to the Room Divider 360, the FP6—a tri-paneled divider, the VP6—a single-panel partition on wheels, and the VP4—a two-positioned value partition. If you're a teacher, daycare director, pastor, librarian, parent, or roommate—you can find a use for these affordable privacy panels.