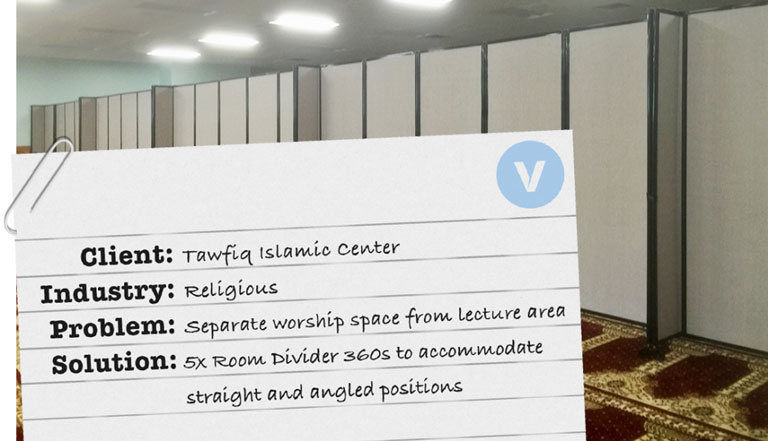 Large, open spaces are a common location for our trusty Room Divider 360.  From event spaces to meeting rooms, these portable room partitions serve as a means to separate parties, events, booths, lectures, and more. Versare's
acoustical partitions
are commonly found in places of worship due to their portability and noise-dampening effects.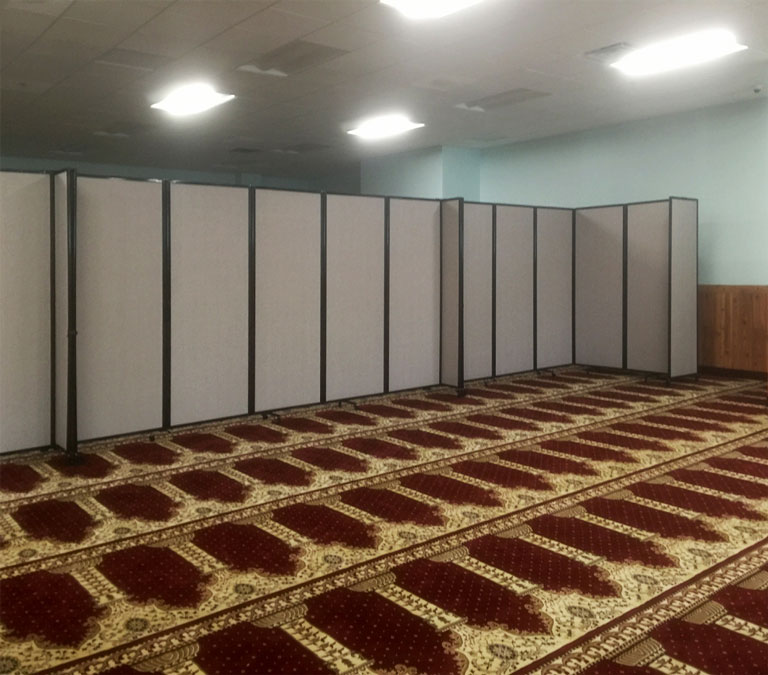 Tawfiq Islamic Center, a space for Muslim religious, educational, and social service programs, utilized Versare room partitions to divide a large space within their center. Using four 5-panel 90" rye dividers and one 7-panel rye divider, they isolated the east side of the room for prayer worship and the west side for a lecture area.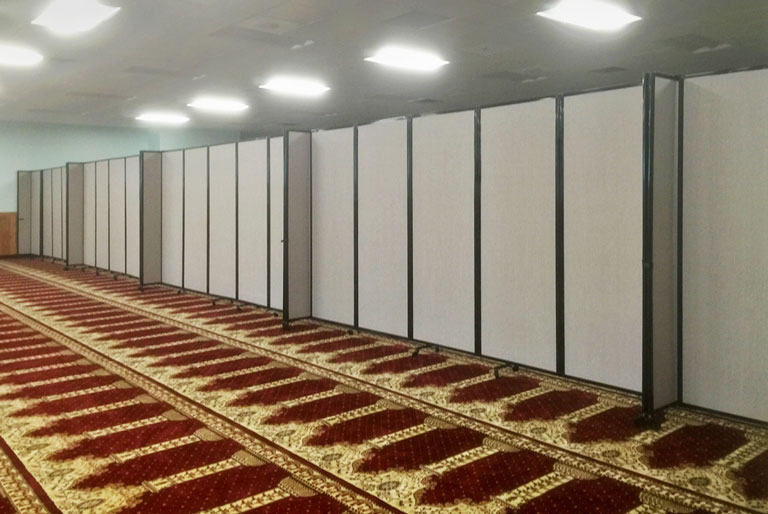 Traditionally, Muslims pray five times a day, always facing to the east, or towards the Qibla. The Qibla is fixed among Muslim centers and mosques as the direction of the Kaaba in Mecca, the most sacred site in the world. The mission of the Tawfiq Islamic Center is to promote Muslim individual and community development through social and educational programs in light of the Quran and Sunnah.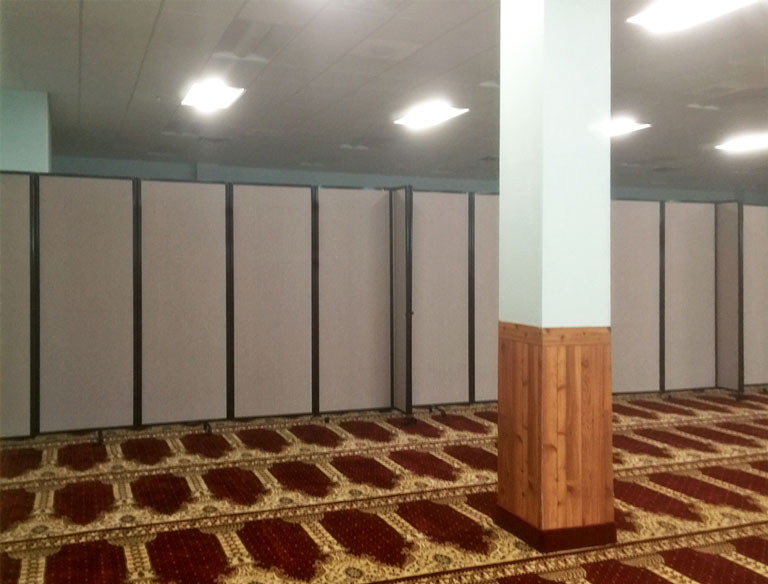 For this purpose, we recommended the
Room Divider 360
because the patented 360º hinge design allowed angled positioning against the wall.  These folding room partitions can be quickly folded up if necessary. The ability to choose a noise-dampening acoustical fabric was a perfect choice for Tawfiq Islamic Center in their desire to separate the sound of prayer from the lecture. Versare is happy to be a part of Tawfiq Islamic Center's practice - maybe we can divide a large room for you!