Back by popular demand, the custom-printed Room Divider 360 is once again available on Versare.com.
Our line of 360-degree Room Dividers offers strength and versatility with a few unique partition options. Our most popular portable partition wall, the Room Divider 360, features patented 360° rotating hinges. The exclusive hinge design on this folding partition provides a full range of movement per panel, letting you get creative with your arrangement options, from straight lines to "C" or "L" shapes. These room dividers are useful in a variety of different environments: from school classrooms and cafeterias to offices and co-working spaces to apartments and artist studios. And after an honest day's work, the accordion-style hinge design allows each panel to fold flush against each other for quick and easy storage.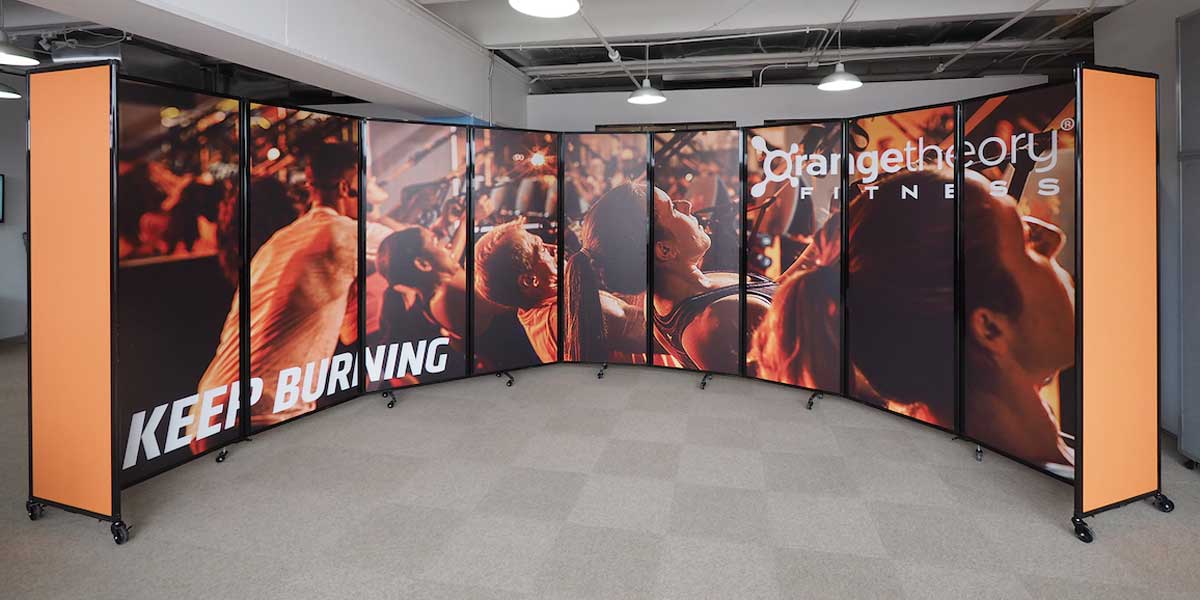 But no one gets inspired staring at gray fabric all day. Now, you can personalize 1-2 panels of your Room Divider 360 with a custom print! From logos and slogans to advertisements and even unique pictures, you can personalize your office or school space with large room dividers that can easily be maneuvered between different spaces and classrooms to provide privacy while still staying on-brand. Attention to detail matters and can help you close a deal or provide a more cohesive learning environment. Ultimately, customizing your room dividers can reaffirm your identity and help present the kind of professional, polished image you've worked so hard to cultivate.
Interested? Call toll-free (800) 830-0210, join a live chat, or email sales@versare.com to make your mark on a Room Divider 360 today!