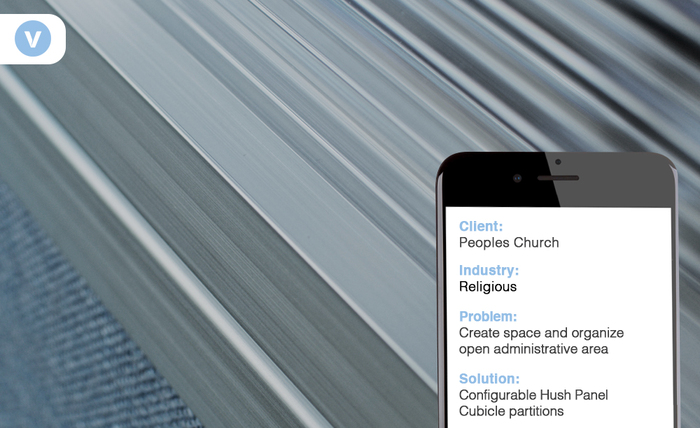 Wherever people gather—offices, daycares, gyms, malls, airports, etc.—Versare's portable partitions, privacy screens, and DIY office cubicles help keep things organized and beautiful. Houses of worship are no different. In the case of Peoples Church in Salem, Oregon, we accomplished two tasks in one: organizing an open office within a house of worship.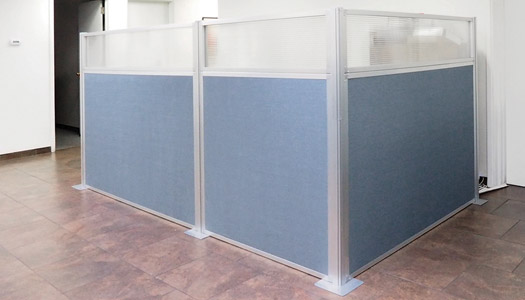 The open office area, known as their secretarial center, was home to their administrative staff. Because the open area they were revamping was also older, they desired cubicles to spruce it up while providing greater separation, larger spaces, and the ability to expand or reshape. When they came to us, the office was set up with desks out in the open. The small workstations provided little privacy and cramped conditions. Our sales and design staffs teamed up to create a solution using our
Versare DIY Cubicles
. [caption id="attachment_1484" align="aligncenter" width="664"]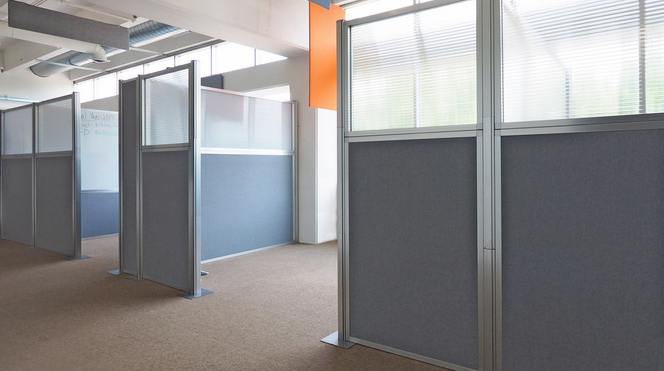 The configurable nature of Hush Panels allows any arrangement to be created[/caption] With the flexibility offered by our innovative Hush Panel cubicles, we maximized their space and created and aesthetically pleasing work area where church staff could better serve the congregation.