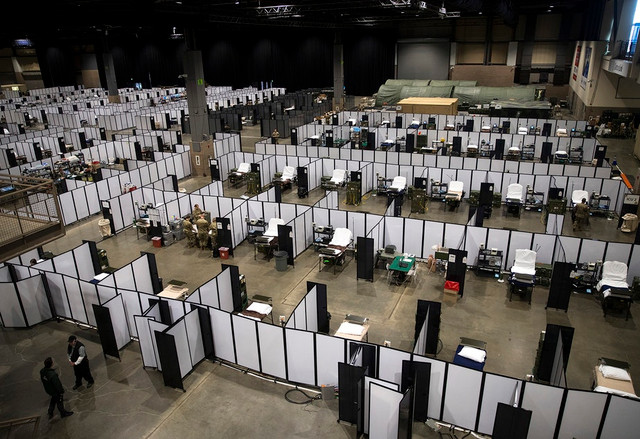 You know Versare for all kinds of flexible space solutions. But did you know that many of those same products help first responders, FEMA, the U.S. military, the National Guard, U.S. Border operations, and local municipalities tackle emergencies with solutions that help them serve those in harm's way?
When disaster strikes, migration numbers soar or emergencies require quick response, government agencies and local municipalities need to act fast. It might be temporary housing for those displaced by a natural disaster. Or overflow clinics and hospitals to deal with a pandemic. Or barracks, command centers and mess halls for a military operation. Or private spaces at the border for migrants to connect with family and immigration lawyers.
No matter the situation, flexible and reusable solutions are needed, and needed fast, to address each unique situation. Here are just a few examples of how Versare solutions have been deployed successfully.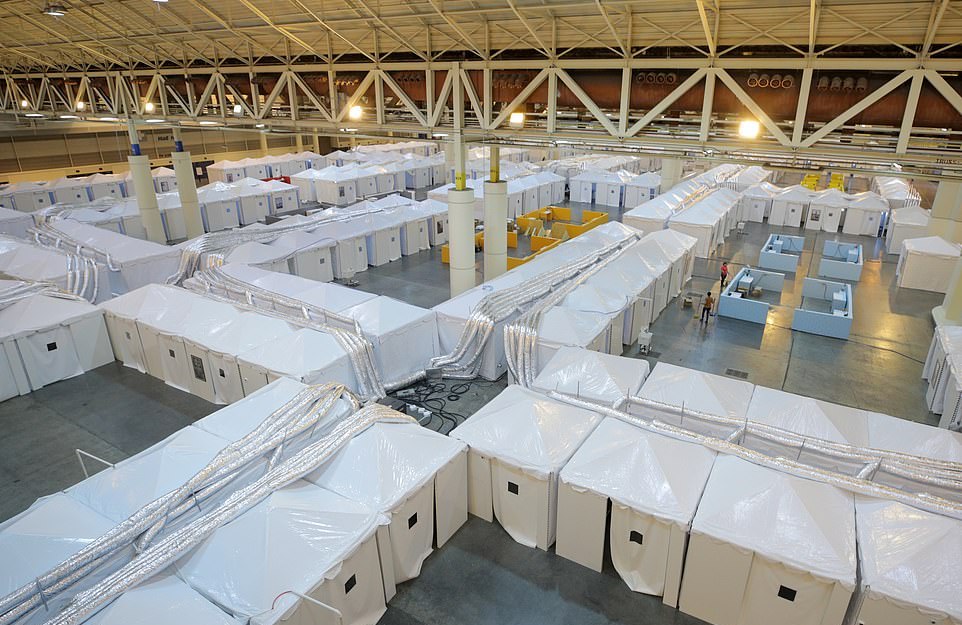 Building temporary clinics and hospitals during the pandemic
As Covid-19 surged, medical facilities found themselves struggling for resources—including space to help separate and protect both patients and staff.
A range of organizations—from large regional hospitals to the Federal Emergency Management Agency (FEMA) to U.S. National Guard units—had an urgent need to set up medical facilities wherever they could find space. They needed modular solutions that could be quickly and easily assembled in locations that ranged from gymnasiums to convention centers to outdoor tents.
Versare teams worked with each organization to design solutions that best fit their needs and their available spaces, including:
Cleanable, modular

EverPanel® solutions

to build temporary walls and rooms for nursing stations, patient recovery and isolation, and sleeping pods.
Patient pods with accordion doors were built using easily assembled modular

EverBlock® building blocks

.
Moveable, temporary walls and rooms using the

Room Divider 360®

to ensure social distancing over large areas.

Deploying more comfortable housing for troops
When a Texas National Guard deployment moved from weeks to months, it began eroding troop morale. Troops needed more space, privacy, and comfort than the sleep trailers originally set up at the camps – and they needed it fast.
Versare partnered with the government contractor responsible for housing troops. Together, they worked through a complete plan for a base camp that included 15 sleeping tents, each with 15 private EverPanel rooms with locking doors that would accommodate up to 720 personnel. The plan also included EverBase modular flooring inside the tent for a cleaner environment. Versare personnel were on-site to work with and train personnel on assembly and installation.
Based on the success of the initial 15-tent base camp installation, the National Guard expanded the use of EverPanel rooms to a total of 39 sleeping tents over three sites, giving them 585 private rooms to serve 2,340 Guard members.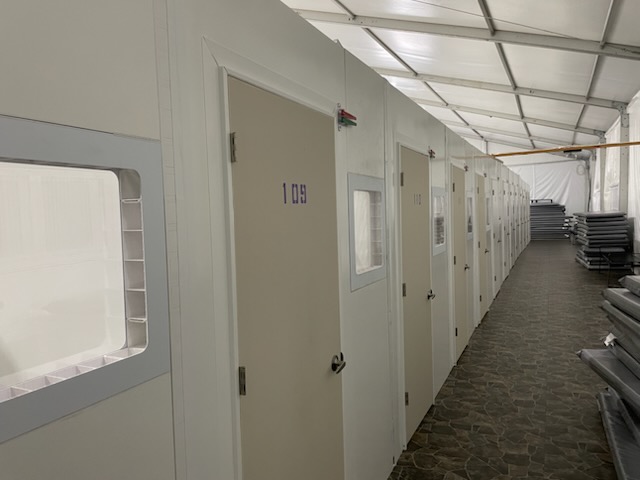 Creating greater privacy for border operations
As immigration numbers soared, U.S. Custom and Border Protection (CBP) required overflow facilities for additional processing capability in the agency's San Diego sector. They requisitioned numerous suppliers to assist with developing another soft-sided facility near the border.
Versare was tapped by one of the many government subcontractors enlisted for this effort. CBP wanted to create rooms within one of the tent structures that could facilitate private conversations between immigrants and legal representation.
Fast response was essential – the CBP wanted the facility operational within three weeks. Versare worked quickly to satisfy the need for 65 private rooms within one of four tent structures being built. The resulting solution utilized EverPanel modular panels and room kits with full-sized, lockable doors.
Whether it's temporary shelter space or medical facilities for families displaced during natural disasters, creating distinct spaces for large-scale government events and operations, or interim housing for marginalized populations, Versare has solutions that deliver quickly and adapt with ease in rapidly changing conditions.
Do you need creative solutions to address your unique situation? Count on Versare for more smart, flexible solutions that help you create the space you need in the space you have.