Large renovations usually result in the teardown and rebuilding of walls within a space. This was the case when Pittsburgh Corning, a global manufacturing company, was in the process of renovating their corporate offices. This unique company, known for creating glass block and cellular glass insulation, was looking for a creative cubicle partition system to create individual office spaces for their employees.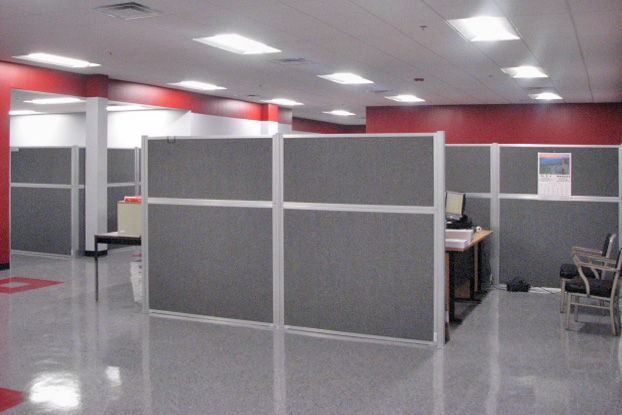 Pittsburgh Corning knew what they were looking for: tall office cubicle partitions that could fit within their 10' ceilings and were self-supporting. Many cubicle partition systems on the market require wall brackets, which wasn't an option for their offices. After little success of finding what they were looking for from other businesses, Pittsburgh Corning serendipitously landed on the
Hush Panel DIY Cubicles
from Versare.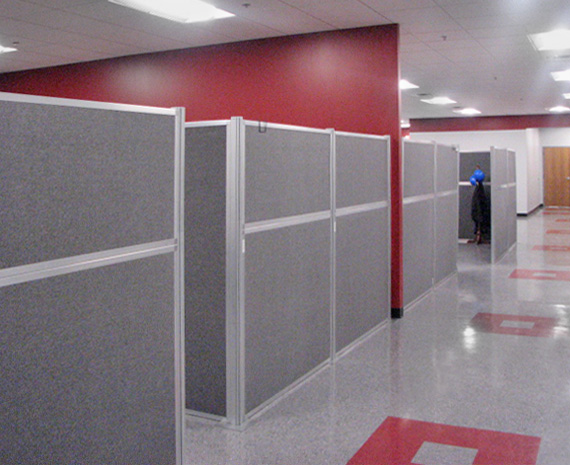 The Hush Panels are modern configurable cubicle partitions designed to give businesses a flexible and affordable alternative to standard cubicle systems. Versare Hush Panels are capable of standing alone while providing excellent sound-dampening features with the acoustical fabric option. The panels and posts slide together for quick, tool-less construction and can be arranged into a variety of shapes. The infinitely customizable nature of Hush Panels allows them to be easily reconfigured and built upon as an organization grows. Three different choices of window styles provide several visibility options.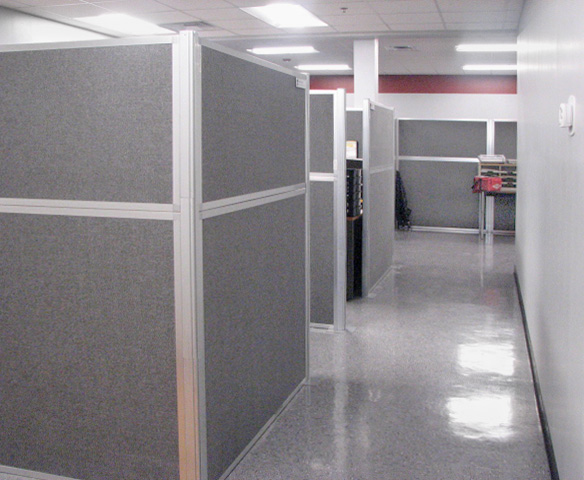 "Versare partitions saved me money in place of installing walls. The panels were two-thirds the cost of the first partition bid I had received," said Pittsburg Corning. "The Hush Panels were easy to install, with no fastening of the brackets and were the exact height and color I was looking for."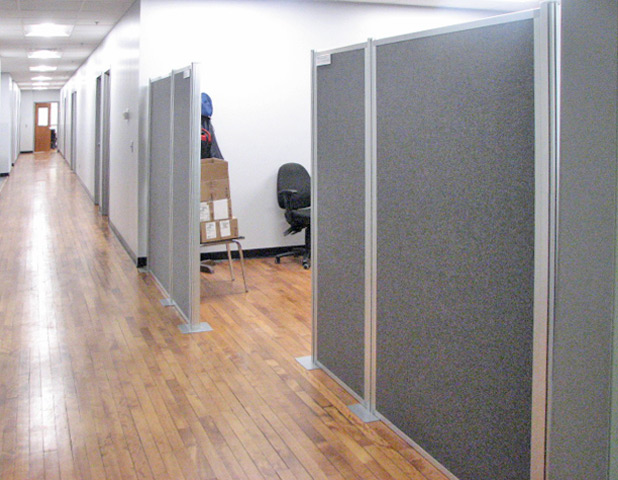 The next time you're looking for your dream partitions reach out to Versare, and we'll gladly show you how you can save money on your next big renovation.