Posted by Versare on Dec 6th 2021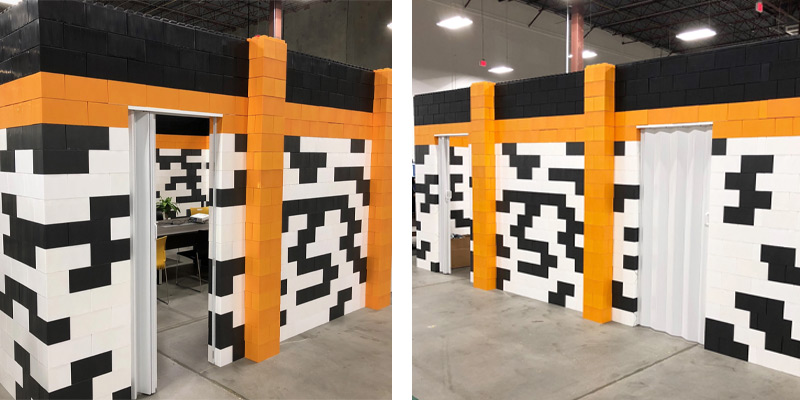 When a regional distribution center for a large e-commerce retailer wanted temporary space during their busy season, they used Versare's EverBlock® solution to construct rooms in their warehouse.
The Challenge
Establishing a quiet haven for meetings and administrative work.
For staff at large distribution centers, the holiday season brings an uptick in business—with a corresponding uptick in bustle and noise. To combat disruption, but stay near the action, the staff at one large regional distribution center decided to create quiet space for meetings and administrative work right in their warehouse. However, they couldn't justify the expense or space allocation for a permanent structure.
The Requirements
A flexible solution that's easy to assemble and relocate.
The team wanted to create two private offices and a small conference space. They also wanted an adjacent 4-person office space with lower walls that provided more potential for interaction. And they needed a solution fast, to get ahead of the holiday traffic.
The Solution
A freestanding structure composed of EverBlock® building blocks, a modular solution from Versare.
With the help of a Versare design engineer, they created a free-standing structure that accommodated office and meeting space and outfitted it with six EverBlock standing desks. They chose an EverBlock structure because it provided:
A cost-effective solution to a seasonal problem.
A semi-permanent solution that didn't require time-consuming construction.
The option to reconfigure or move the structure as warehouse needs changed.
Easy assembly right on the warehouse floor—close to the action.
The Results
The team quickly and easily assembled their EverBlock rooms in unused warehouse space, creating a fun and functional structure that helped them maintain their productivity throughout their peak season.