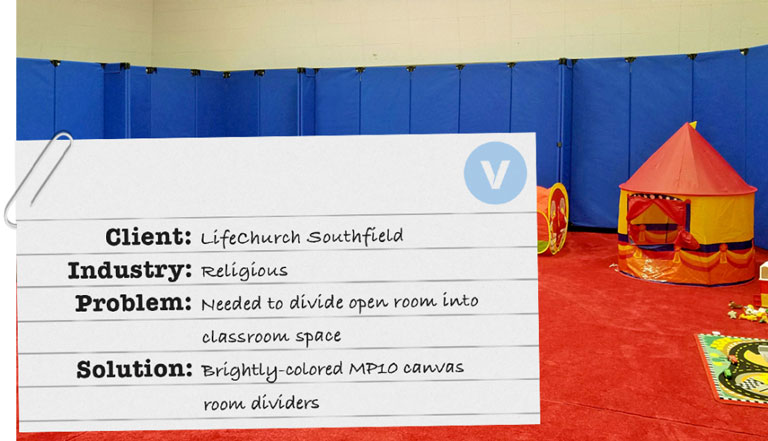 Michigan's Lifechurch Southfield came to us looking for a way to divide classroom space. This growing church community used a large common area to create learning and activity centers for children. The wide open space of the room presented a challenge in organizing the children, since a variety of age groups were becoming easily dispersed within the large space. Lifechurch was looking for an economical and quick solution to creating classroom space. [caption id="attachment_1098" align="aligncenter" width="1000"]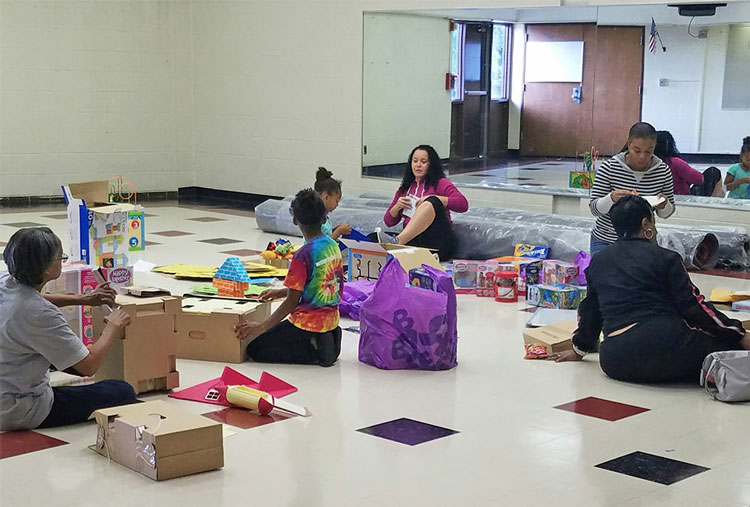 The large open area initially presented an organizational challenge[/caption] Lifechurch was looking for an immediate solution, and since they needed to order several units, price was a concern. Since acoustical control wasn't a requirement, we recommended our budget canvas room dividers. The
MP10 portable partition
, like our premium and acoustical
Room Divider 360
, features our patented 360º rotating hinge design. This folding hinge technology provides a full range of movement per panel, giving the user a massive amount of control over their arrangement setup. This valuable feature presented a perfect solution for Lifechurch, since their classroom spaces can fluctuate depending on age groups present.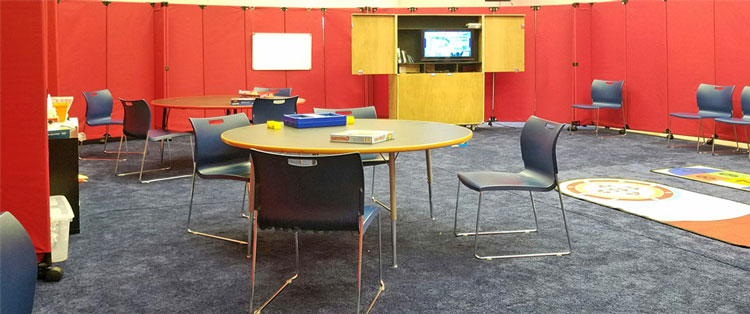 The MP10 partitions also make excellent dividers for classrooms and daycares due to their bright colors. Lifechurch chose red and blue to add color and excitement for their younger ones. Matching brightly-colored carpet was placed over the gym floor to create a more comfortable learning environment. Since our
economical canvas partitions
are pre-built, Lifechurch was able to receive their shipment in just a few days. The portable classroom dividers have since transformed their open space into a comfortable learning area.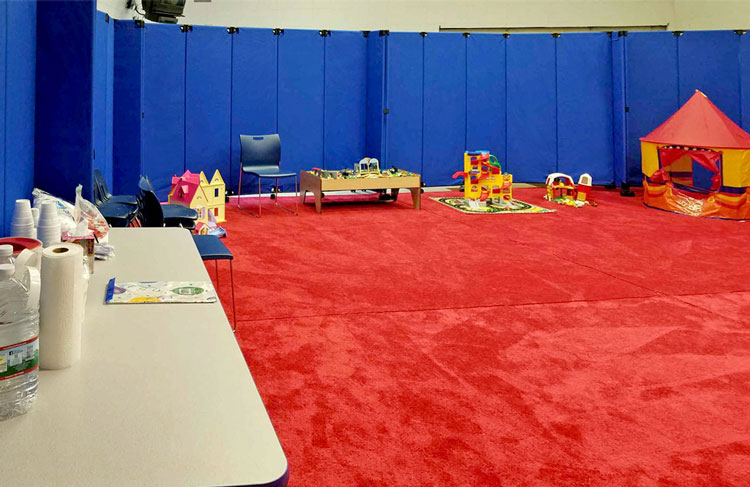 "I ordered a bunch of room dividers a couple weeks back for my church. I just wanted to thank Liz so much for making that order happen in such a timely efficient manner. Our previous vendor had dropped the ball at the last minute, and getting those dividers to us on time, making sure there was a lift gate on the truck, and tracking and checking on the shipment was awesome. You really came through for us and helped me to make sure over 60 kids had a comfortable, safe, fun space to learn and play." - Kim Sanders, Lifechurch Southfield